Today's quest was to continue on my easter pictures! I hate to miss out on including people's pictures at an event like our easter party, so I made a template that can include 9 pictures. Here is my finished page: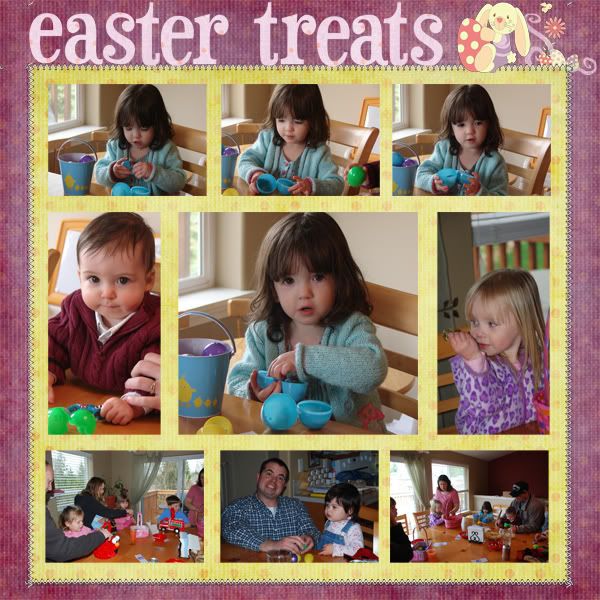 I used another portion of the Sunshine Sweets mega freebie, the papers and elements are from Lliella's portion of the kit, the stitching and the alpha are from Amanda Kay's portion.
Here is your freebie template: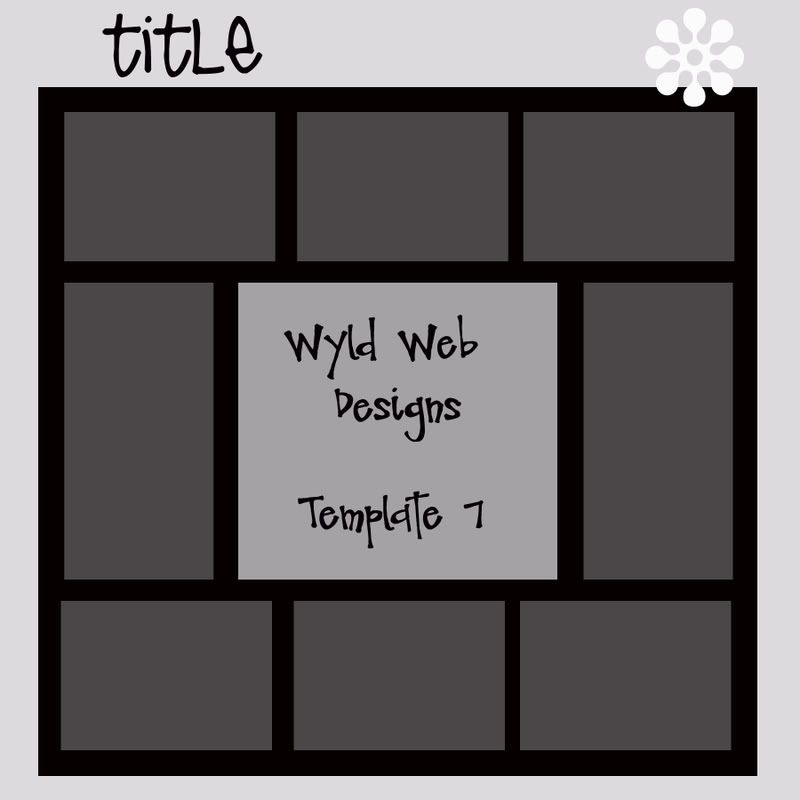 You can download it HERE.
This will be my last post for a few days, we are going on vacation and I will not have access to my Photoshop *gasp*. I may go into withdrawals! I'd love to see anyone's layouts that they make with any of my templates, please email them to me or send me a link to your gallery so I can brag about your work here!
Thanks for looking and leave me a comment, I love to get your feedback!
Happy scrapping!
No scrapping to post today, darn job always gets in the way. But here are a couple of photos from Stephen's graduation on Thursday night:
The red rope means he graduated with honors: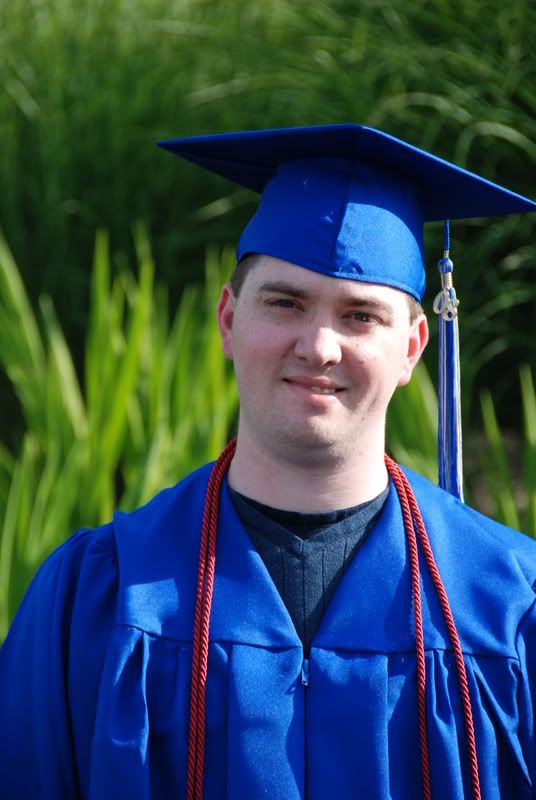 And my favorite, it looks like he is bumping chests with the president of the college!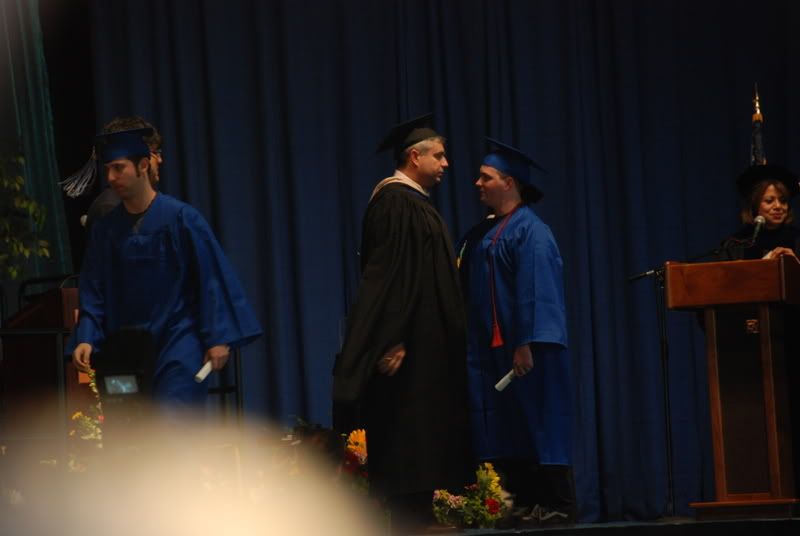 Haha while I was posting these, my 2 year old daughter saw them and said, "haha, daddy funny, daddy in a costume!"
I'm so proud of him for all his hard work, it was wonderful to see him walk across that stage. Congratulations Stephen!
No freebies from me today, but I have several awesome people for you to check out:
Continuing on my quest to complete my chronological scrapbook, I did some Easter pictures yesterday. Well, then I needed an Easter kit, didn't I? I poked around a bit and found the start of a massive Easter Egg Hunt of freebies from back in March! It started on Ellie Lash's blog, and I looooove her designs. She just became a new designer at Scrap Orchard, my favorite scrappin place. The other SUPER COOL thing is that I had my handwriting made into a FONT!!!! How awesome is that? The journaling you see on this page is my very own handwriting! "How", you ask? Well there is a really awesome website called Fonts for Peas that makes your handwriting into a font! And she does it out of the goodness of her heart. How completely awesome is that? I was so excited when I got Amanda's email with my font yesterday. My husband thought I was a little odd, jumping up and down in my computer chair! Here is the layout I did with Ellie's Easter kit and Amanda's new font of my writing: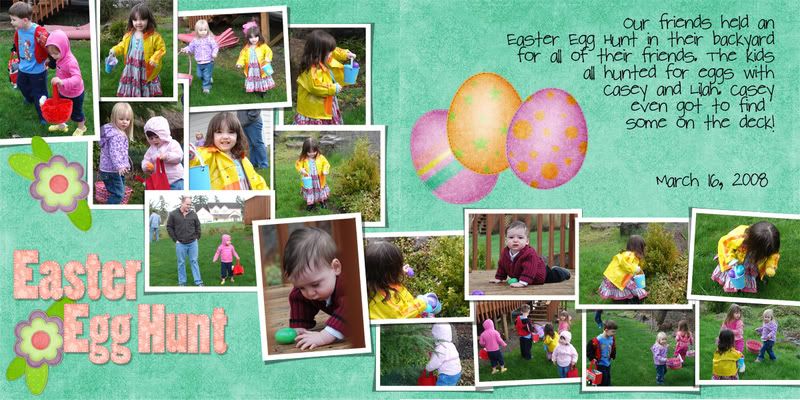 I used a template from Simply Yin to make this layout. She is terrific at laying out multiple photos.
Doesn't Lilah look adorable in that dress? It is probably my favorite outfit of all time, I saw it at Nordstrom's ages ago and discovered that they have a whole STORE of that kind of clothes called Pumpkin Patch. So adorable!
Enough of me for today, I must go get ready for work. Sigh.
Happy scrapping everyone!
I'm trying to get enough pages together to make a Shutterfly album of my scrap pages, and I don't want to miss out any dates in between….its the compulsive need to organize in me. Why doesn't that translate into cleaning my house? I digress….
These pictures from back in March are some of my favorites. Its rare to have both kids looking AND smiling! And I think the "hug" Lilah is giving Casey is classic, he's all smooshed up in her arms just trying not to be strangled! She loves to get into Casey's crib when he is there, I'm so blessed to have kids that love to play together!
Here is the page I made: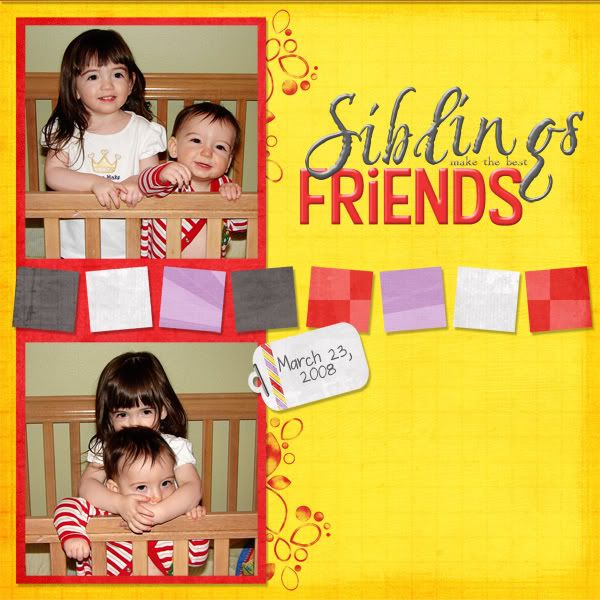 The kit is by Pixiequeen Designs, called Manic Crush. The wordart is by Bethany, of Elegant Word Art. Visit her blog, she is awesome, I can only aspire to her beautiful creations!
And the template: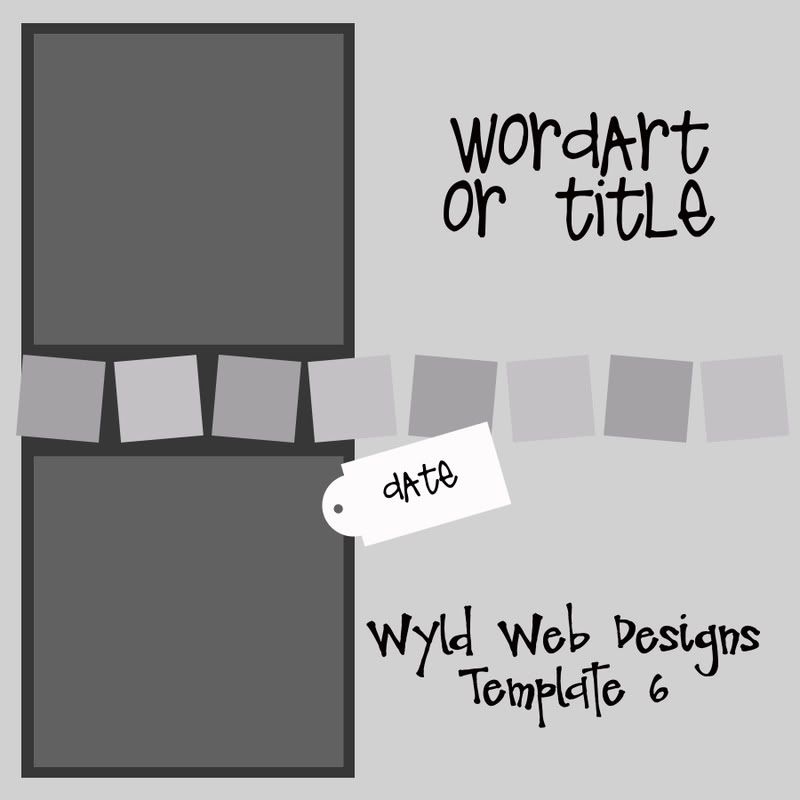 You can download it HERE.
I appreciate any and all comments, here or on 4shared. I was added to Digifree today, and I have to say, I am a little shocked to have gotten hundreds of downloads, and only a few comments!
Happy scrapping!
In between taking care of the spawn, I mean children, I was able to scrap four pages today! Not bad considering I also went out to the store, took a nap and Stephen had an exam in the evening! Anyways, nothing freebie for you today, just wanted to share my favorite for the day: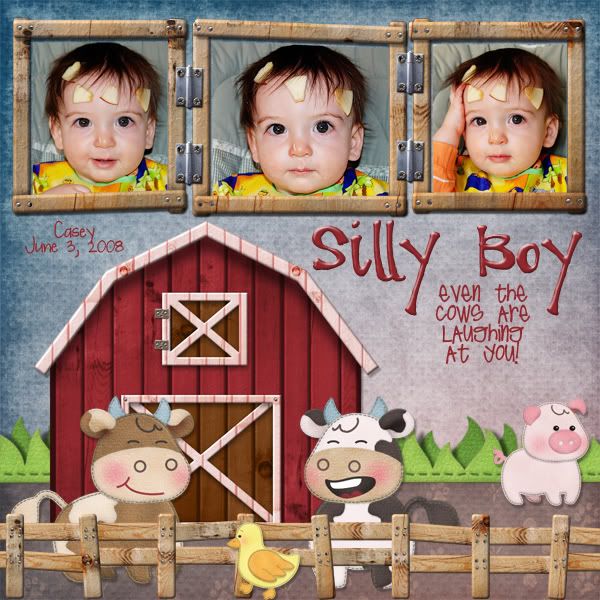 And for the record, he started it, I just helped
Kit is by Lliella, called Moonica. To date it is the only kit I have actually paid for, that is how much I adore this kit! Her designs are so cute. I'd use this kit again and again, but alas I do not live on a farm, it would probably be odd
Happy scrapping!
Stephen is out of school, hooray! We went to the park to play this afternoon, and it was beautiful and sunny! It was so nice to spend time as a family for a change! Stephen took a lovely picture of me snuggling with Casey, something Casey loooooves to do! I made this page with it: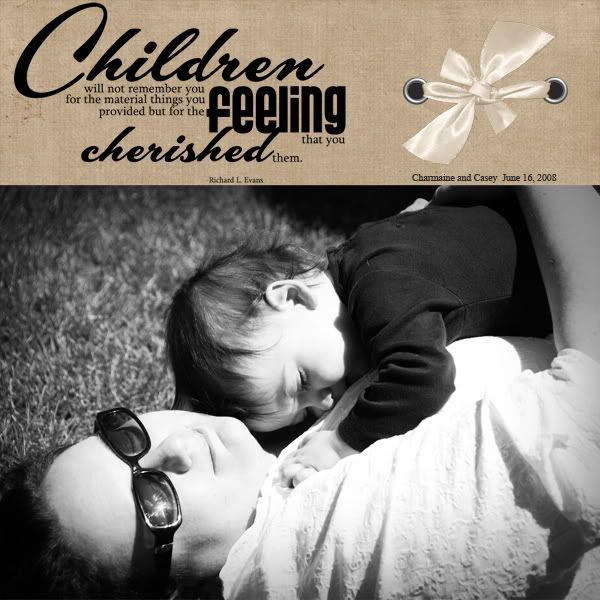 Paper and bow: douxreves by Petit Moineaux and Wordart by Bethany, of Elegant Wordart.
But of course we can't forget to scrap a page of Lilah too…..last weekend we went out for Sunday breakfast and Lilah wanted to pick out her clothes. She is very interested in dressing herself these days, and will put up a big fight if I try to change her mind sometimes. I picked out a cute little flowered pink t-shirt with jeans. She agreed to the t-shirt, but did NOT want to wear jeans mommy, "I wear stripe pants!" Sigh. Ok, fine, whatever. I told Stephen that I would just tell everyone that "daddy dressed her today"! She of course had to top it off with the hot pink shoes and fancy sunglasses, as seen is my page below….I think all she is missing is a feather boa!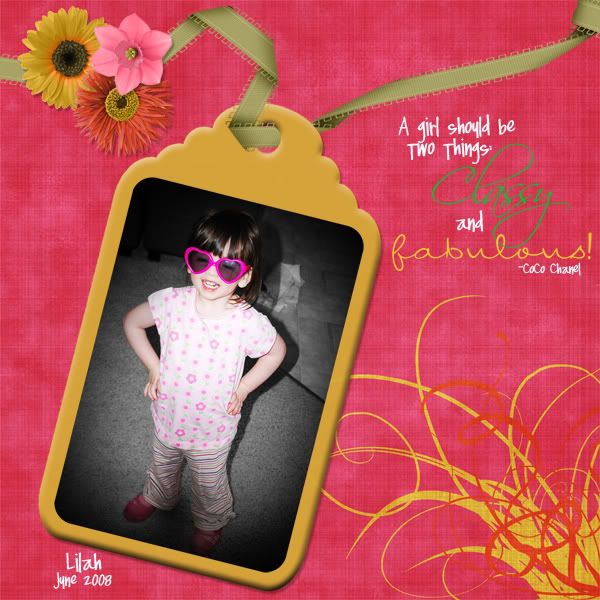 Kit is by Tonys Mama Designs, she makes wonderful digital kits! Visit her blog HERE. And make sure to check out her store at Scraphead!
Last but not least, here is your freebie, my wordart above: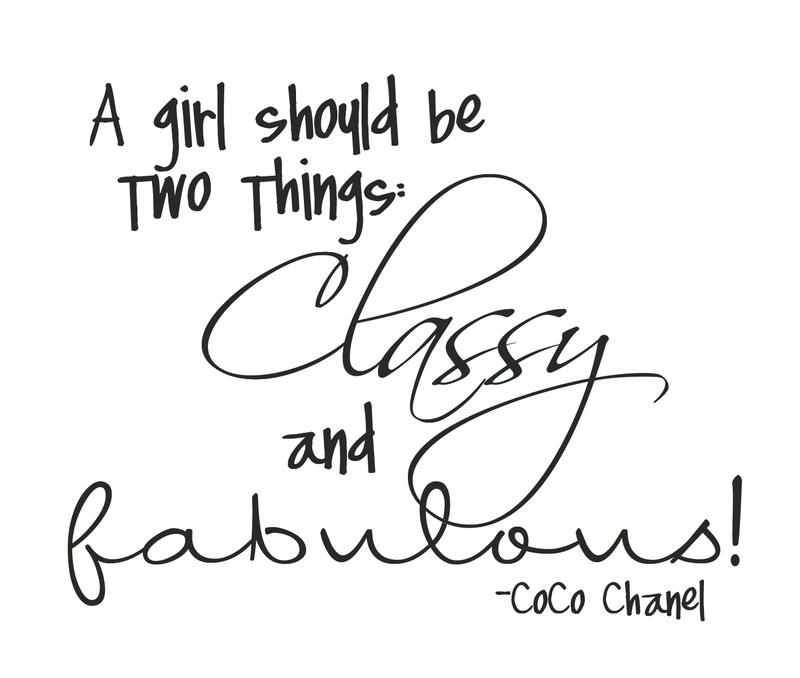 You can download it HERE.
Happy scrapping!
"MEESKA MOOSKA MICKEY MOUSE!" chants Mickey Mouse.
Yesterday we received all the parts to upgrades Charmaine's computer. Of course Lilah had decided that she needed to help fix "mommys puter". As I had the computer on the table taking out the old pieces and putting in the new ones, out of the blue Lilah says "Oh Toodles!".
Her favorite cartoon right now is Mickey Mouse Clubhouse, so that's where Toodles comes from. She looked around the room, then points to a spot and says, "There he is!, I need a ribbon to fix mommy's puter." She then tuns and acts like she is tying a ribbon onto the case. A few minutes later she does the same thing, but this time she needed some scissors so she could cut the ribbon she had just put on there.
So to sum it up, the people that were helping fix Charmaine's computer were me, Lilah, and Toodles.
I was trying to make a scrapbook page of my friend Kristen's wedding, but I was using her professional photographer's shots, and they were too amazing to do anything to! Everything I put with them just took away from the photographs. I ended up using only the photos, even the background is a photo enlarged. I just added a quote:
Photographs are by Erin Wallis, of Erin Wallis Photography. She takes amazing pictures and she is based out of Campbell River, BC. Check her out!
Here is the wordart I created: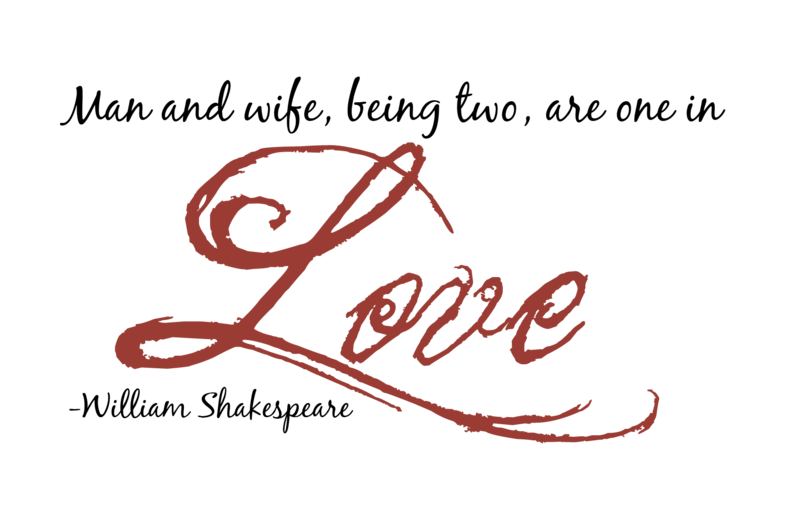 You can download it HERE. Leave me a comment if you like it!
Happy Scrapping
I was playing with templates this morning and made this simple but striking layout: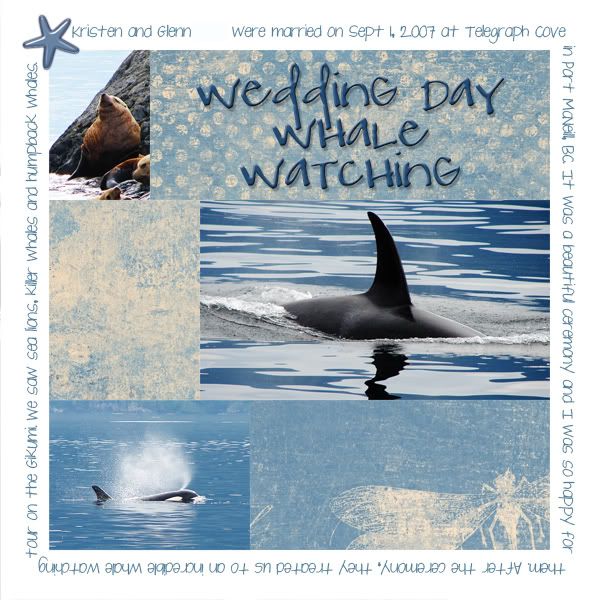 Credits to Pam Lefors Designs, the papers are from her OddsnEnds 17, and the starfish element from Beach Nut.
Aren't those whales beautiful? I still can't believe we got to see so many of them! The wedding was incredible too, I will try to make a layout of that tomorrow! Here is the template I used: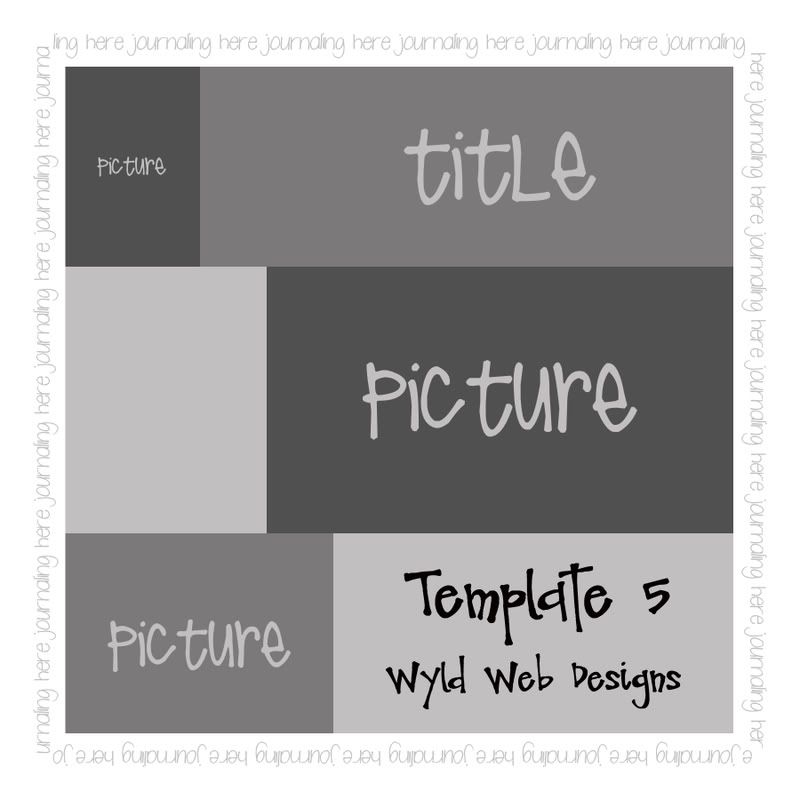 You can download it HERE. The journaling is on a path, and it can be tricky to use. If you are having trouble, hide that layer until you are ready to type on it. Hope you like it, and happy scrapping!
I usually can't stand pictures taken of me, but I guess thats the miracle of a good camera and Photoshop…you can even get me to look nice after working all day and coming home to cranky babies! I made this layout when I was playing around with Sweet Scraps new kit, Cherry Lemonade: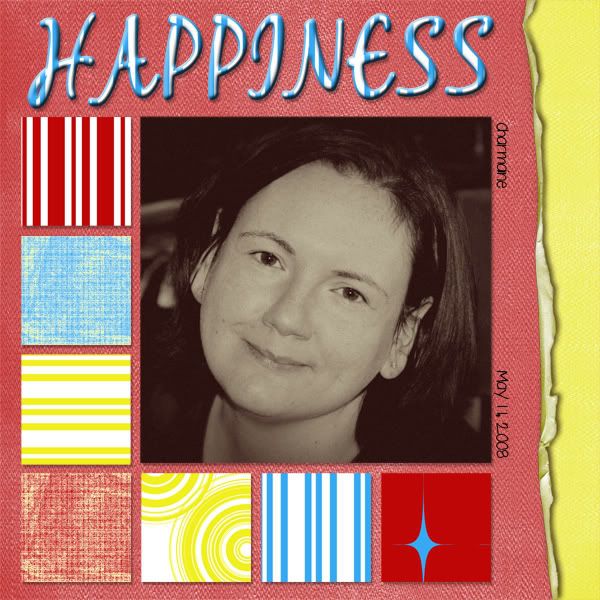 Christie is a brand new designer and this is her first kit. You can download it for free from her blog. Make sure you scroll down, she has posted it over the course of a few days. Rachel from Steel City Scraps also made an addon pack for it, so make sure to visit her blog too!
Happy Scrapping!