Archive for July 4th, 2008
The Easter pics are done now, with the cermonial coloring of the eggs!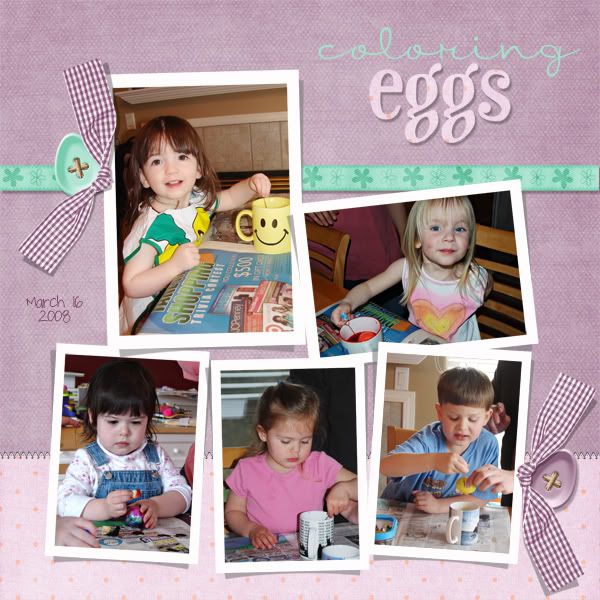 I used the Sunshine Sweets mega freebie kit again, most of it is Amanda Kay's, but the buttons are from Lliella's Designs.
Here is your template:
You can download it HERE. Please leave me a comment if you like my work, and send me your layouts!
And without further adieu, I must get to bed. Happy scrapping!