Jennifer from Tony's Mama Designs released a new minkit yesterday at Scraphead, called My Hero:
you can buy it HERE. It is super cute, what a great kit for all kinds of photos…Halloween costumes, daddy/baby photos, etc. Here is what I whipped up with it today: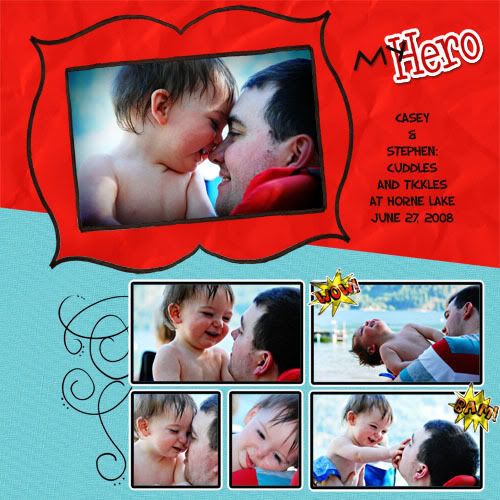 For everyone who leaves me some love and tell me how wonderful Jennifer's designs are, and how great my page is, I will give you a quickpage with this adorable kit!
Happy scrapping!
2 Responses to "Another Creative Team layout!"