Archive for October 22nd, 2008
We had beautiful weather this weekend and I had the picture taking itch, so off to the park we went. Here is my page from tonight's scrapping: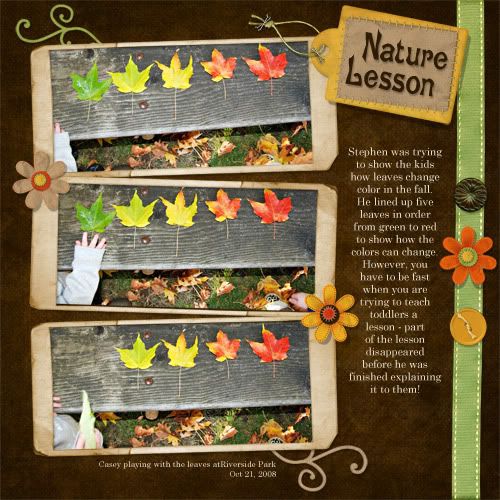 Kit: Sweet September by Lliella Designs and JannyLynn Designs
And a few cutie-patooties from the picture taking itch:
Casey taking in the wonder of nature.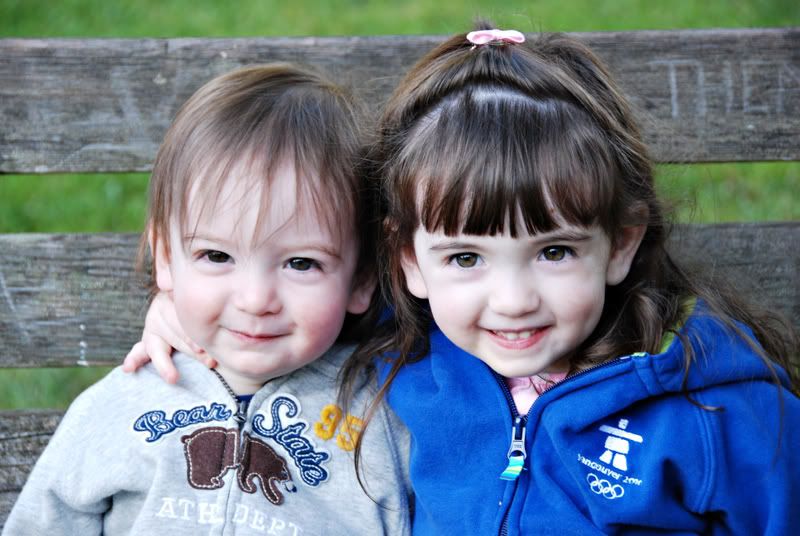 Aren't they the cutest things you've ever seen?
Yay! We got the remote to work and everyone looking at the camera!!!