Archive for October 26th, 2008
I have been working so much overtime that it was really nice to have a weekend off to spend together as a family. On Saturday we hit the pumpkin patch and then went to the local mall bookstore for a Halloween story time and some ice cream. A couple hilights:
Perfect Pumpkin
Kit: Harvest Hayride by MommyMedic
Template: #240 by Andrea Gold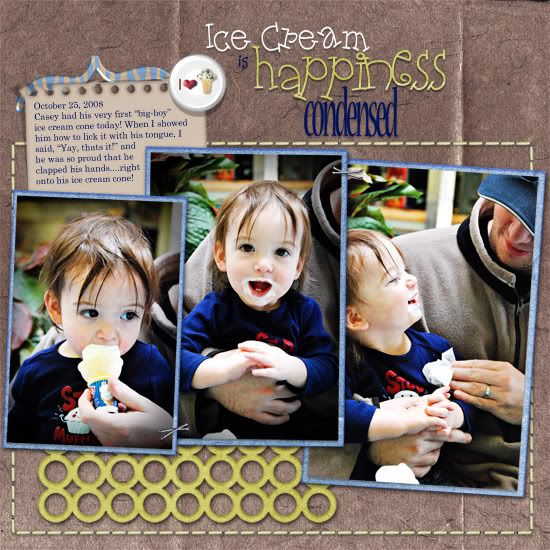 Ice Cream Happiness
Kit: Boys will be Boys by AWP-designs by Vicki
Wordart and button: Ice Cream Dreams by ScrapShana
Template: Template 6 by Céline031
Stitches: Shabby Summer by Christie Lemmon Designs
Staples: Plaid freebie by Pineapple Plantation Designs
On Sunday we went out for breakfast and then hung out at home. Lilah got to paint (her FAVORITE thing right now) while Casey napped, and then we all carved pumpkins in the afternoon. Or rather Stephen and I carved pumpkins while the kids  got covered in "pumpkin brains". But the effort was worth it, behold the super cool pumpkins: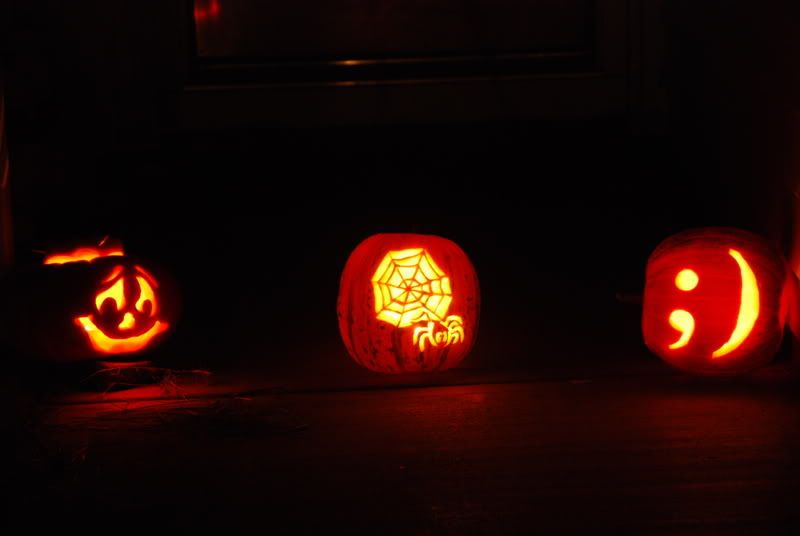 Can you guess what the pumpkin on the right is? How fitting for our household!