Archive for January, 2009
I want to tell you a little story.
I am a self-taught photoshop user. When I first started, I learned from many posts and tutorials on IVillage.com, a community where you can find a message board for almost anything you are interested in.  I practiced my photoshop skills at first on a message board called Signature Showcase and there I came across a talented woman named Jo was also a member of that board.
In December of 2007,  Jo's beautiful son Dante was diagnosed with stage IV Neuroblastoma, an agressive type of cancer. He battled valiantly and with amazing spirit, earning him the nickname " Trooper" for all that he dealt with.
This is the handsome Dante:
I have followed Jo and Dante on their struggle for the past year and sadly, Dante lost his fight on January 6, 2009 and earned his angels wings.
Some talented scrappers have created a kit to benefit Dante's family and to help with the cost of his care for the past year called One Thousand Cranes. Here is a preview:
Isn't it beautiful? This kit really captures the hope and spirit that Dante showed during his battle with the monster that is childhood cancer.  In Jo's own words to describe her reaction when she saw the kit:
"It's absolutely stunning. It's called "1000 Paper Cranes" I looked up the meaning of Origami Cranes and this is what is says: "The bird is strong, graceful and beautiful, it is a symbol of Honor, Loyalty and Peace" Tell me, could that be more perfect?"
The designers have made a freebie available for you too: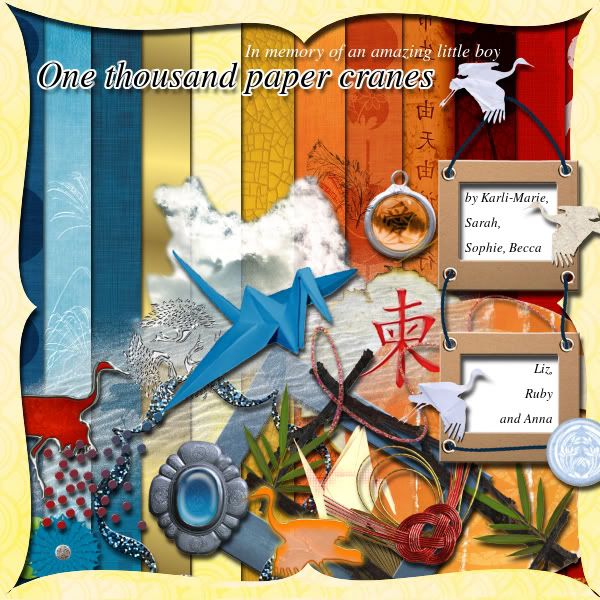 Go ahead and download the freebie sample, it is beautiful, but then make sure you proceed and purchase the full kit. Can you think of a better place to spend your scrapping dollars than on a kit for an angel?
And tonight, please include Dante and his family in your prayers. Thank you.
Have I mentioned that I love Christie Lemmon Designs new kit, Little Charmer? Coming TODAY to Enchanted Studio Scraps, it is so versatile. You can scrap photos of your little girl (see my Daughter's First Love post) or pictures of your active little man, like I have here:
See what I mean? I used Free Scrapbook Fonts from KevinandAmanda.com to create the wordart. And to give you inspiration to scrap those photos of the active little guy in your life, here it is as a freebie for you:
Click the image or HERE to download. Leave me some love and then hurry over to Enchanted Studio Scraps to buy Christie's kit, Little Charmer!
I got the chance to work with this cute new kit, Foiled, by InspiredbyDominic Designs today:
I knew I had the perfect photos to go with it, and I created Cap'n Casey with it:
Isn't it darling? But then I'm kind of biased about the pirate! To get the title just right, I came across this website, Pirate Speak, where you can translate your words into pirate! How hilarious is that?
So I thought the title turned out pretty cute and I thought some of you might like to use it for the cute little pirates in your life, so here it is for you to download!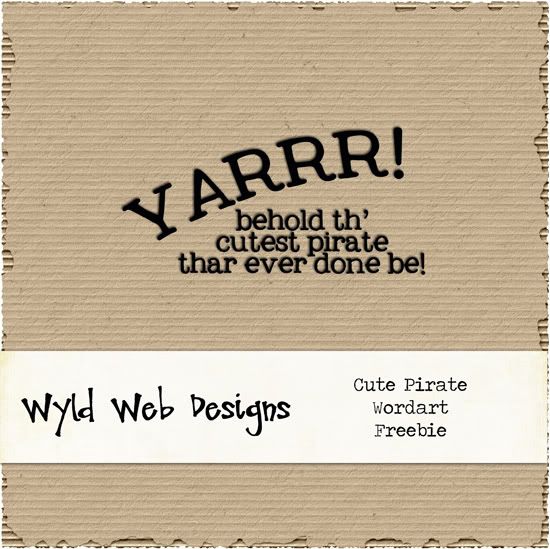 Click the image or HERE to download. Please leave some love, and then make sure you go to Digi Scrap Station to pick up the Foiled kit to scrap your cute little pirate!
Christie's new kit, Little Charmer, will be available at Enchanted Studio Scraps on January 30th. I'm so lucky to be on her creative team, here is the first layout I made with it:
Image is linked. With Christie's permission, I created my title as a freebie wordart for you: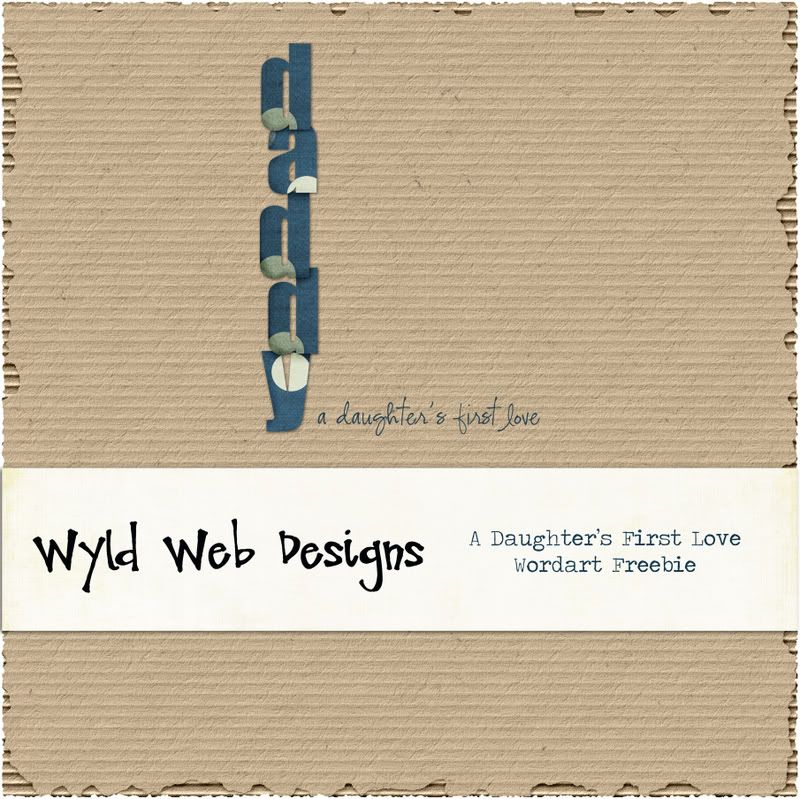 Click HERE to go to my 4shared and download. Please leave me some love….and then make sure you go to Enchanted Studio Scraps and buy this kit on January 30th !
I've decided to start a new regular post on my blog entitled: Learnin' Stuff in Photoshop. As I learn more about this program and grow as a digiscrapper, I feel like I have to share some of this information so the rest of you will be as excited as I am to make your layouts beautiful! Most of the tutorials I post will be linked places I've found on the internet to teach myself. I'm a self-taught photoshopper and I'm living proof that you can learn it all on your own! Ok, not all, but all so far LOL.
Today I want to talk about shadows. I see so many layouts in the galleries that are beautifully laid out, but lack realism because their creators haven't played with shadows yet. This is the best tutorial out there that I have found on using shadow effectively:
Cast Shadow, posted at Something Blue Studios.
Go ahead, click on it, I'll wait here.
Ok, done? Good. Isn't it great? The key is PUTTING YOUR SHADOW ON A SEPARATE LAYER. That's right. On your layers palette, right-click, select "Create Layer" and it will drop it underneath your element layer. Then you can click on Edit>Transform>Warp and squish it around to your hearts content. Then adjust opacity. Then dodge, burn, dodge some more.
Wasn't that fun?? Here's an example of a layout I've done with some shadow work:
Click image for credits. See how I made the wing appear to lift off the page a bit? and the ribbons on the string? I'm no expert, but it gives it a little extra depth. Now, an expert would be Bec from Scrap Orchard. Here is an example of an incredible layout with her amazing shadowing techniques:
Look at how she pulled the heart out from the page, and how she burned the edges of the ribbons to make them appear folded under. Here is some of her technique in her own words:
"I create my shadows in a new layer and then warp the shadow to help 'shape' things and then I blur the shadow and reduce the opacity. Sometimes I'll warp the element a little too. I really like the 'lifting of the paper' look
It can help to select just part of the shadow for warping too or use the smudge tool to pull out just one corner of the shadow.
I do this for each and every shadow which can take ages but I've made actions to make it a bit quicker. One action to move the drop shadow to a new layer using layer style/create layers, and then an action to blur and fade the shadow. I have 3 copies of the blur action with a radius of 5, 10 or 15 pixels depending on how much depth I want. For the flatter elements or paper I'll use 5 and for the bigger 3D objects I'll use 10 or 15.
Then I'll go over the papers and elements with dodge and burn to further enhance the shading or give it a well handled look

Oh and I always try to pick a shadow direction that matches the lighting on the elements and photos I use."
Check out Bec's gallery if you want some divine inspiration!
Come back next time for my other favorite Shadow tutorial for when you've extracted a picture….that's the OTHER technique I've used in the Sk8ter Girl layout!
My friend Jen is also on the Creative Team for Snowflake Beach Designs. Here is her layout with Cora's Best Friend:

Click on the QP preview to get it from Jen's blog. It will only be up until Wednesday morning! So get it while you can!
I've been downloading the Daily Download from ScrapMatters and I love this kit. ScrapMatters designers always give away beautiful, quality kits but this one is just plain cool! I've had some pictures of the kids for awhile playing with the drums and guitar from Stephen's "Rockband" set and I didn't have anything to scrap them with. Well, behold,  ROCKSTAR!
Image is linked, go leave me some love! You can get some of the rest of this kit HERE. If you missed out on the first half, don't be sad, it will be for sale soon in the store!
I have a freebie wordart for you today, but first I'm going to make you ooh and ahh over my page
I am on the Creative Team for Christie Lemmon Designs and now, since they merged their CTs, Steel City Scraps. Rachel of Steel City Scraps has a new collaboration with Yvonne of Monkey See Monkey Do at their new store, Enchanted Studio Scraps. I created two layouts with their kit and this one was selected Layout of the Day at ESS!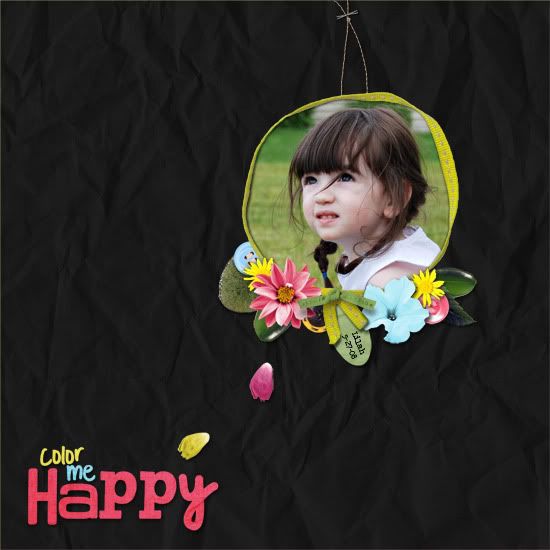 Click HERE for credits, and to leave me some love!
I was so excited! Its an honor to be selected LOTD, I felt like I won an Oscar or something! This is their wonderful kit, A New Day:
Head over to ESS and check it out, they have great challenges and wonderful designers!
So anyways, on to your freebie. I was making a layout with Ellie Lash's freebie kit, Bo Peep, and created the wordart you see in it:
My friend, Jen, has told me a few times that I should offer it as a blog freebie so I packaged it up for you today: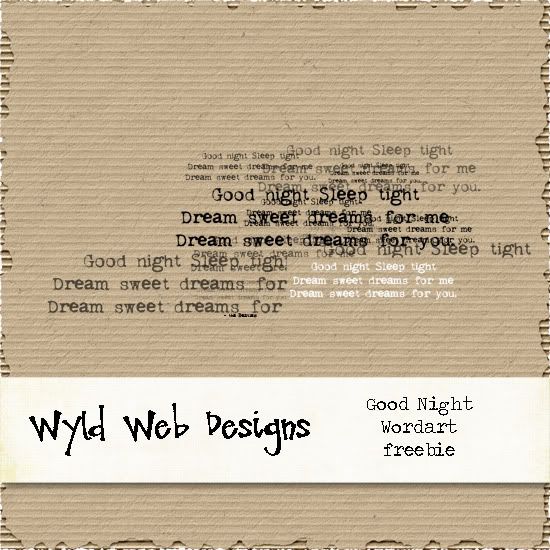 You can download your wordart HERE. Please leave me some love and I've to see how you use it!
This kit is so adorable!
Here is another layout I did of Casey and I at the park the other day, playing "peek-a-boo" every time he came close to me on the swing: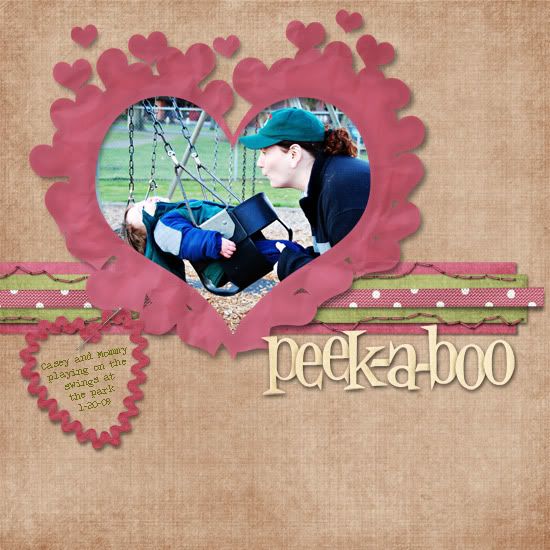 Would you like to have this layout as a quickpage?? Well here you go, a freebie for you:

*link is expired* Sorry you missed it, go pick up the kit!
Be sure you go to Go Digital Scrapbooking and pick up this kit. Here is a preview, image is linked:
Be sure to head over to www.godigitalscrapbooking.com to pick up this great set of free Everyday Word Art by Snowflake Beach Designs!
It is only free for one day as a Daily Download!! It will be up starting around 5pm on Thursday 1/22!! Click on the pic to get your word art!