Archive for January 21st, 2009
A designer that I've been following for a while now, Chanin of Snowflake Beach Designs, just had a Creative Team call and I was lucky enough to be selected! The first kit that she has had us work with is Cora's Best Friend at Go Digital Scrapbooking. It is an adorable kit with a sweet color palette. As soon as I saw it I knew that I wanted to scrap photos of my daughter and her "BFF". Here is the first page that I made with it: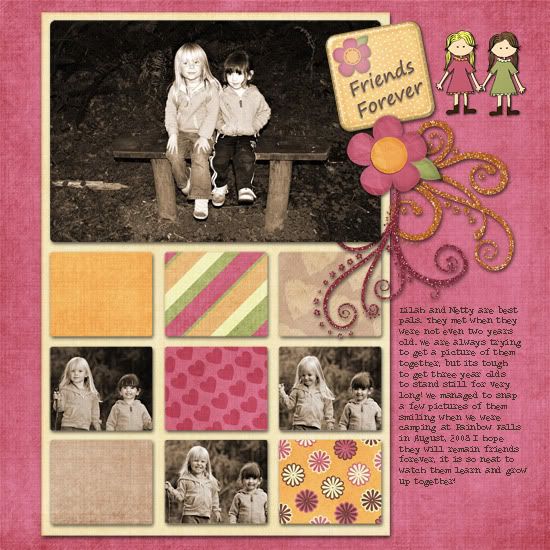 I figured I would make this into a template freebie for you:
You can download it HERE.
Be sure to pop over to GDS and pick up Cora's Best Friend, it is an adorable kit!