This kit is so adorable!
Here is another layout I did of Casey and I at the park the other day, playing "peek-a-boo" every time he came close to me on the swing: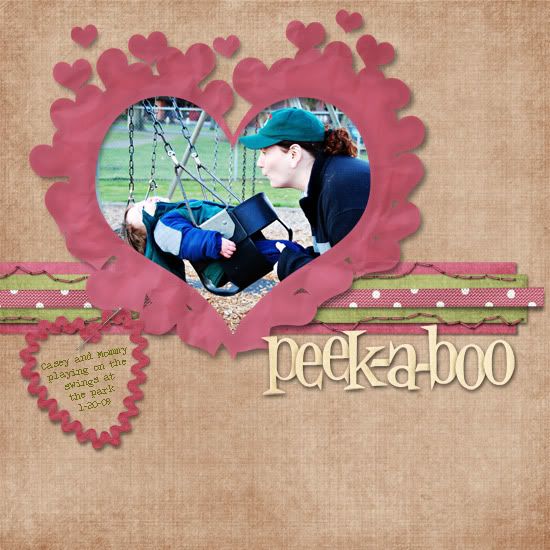 Would you like to have this layout as a quickpage?? Well here you go, a freebie for you:

*link is expired* Sorry you missed it, go pick up the kit!
Be sure you go to Go Digital Scrapbooking and pick up this kit. Here is a preview, image is linked:
2 Responses to "Another layout for Cora's Best Friend and a freebie quickpage!"