I got the chance to work with this cute new kit, Foiled, by InspiredbyDominic Designs today:
I knew I had the perfect photos to go with it, and I created Cap'n Casey with it:
Isn't it darling? But then I'm kind of biased about the pirate! To get the title just right, I came across this website, Pirate Speak, where you can translate your words into pirate! How hilarious is that?
So I thought the title turned out pretty cute and I thought some of you might like to use it for the cute little pirates in your life, so here it is for you to download!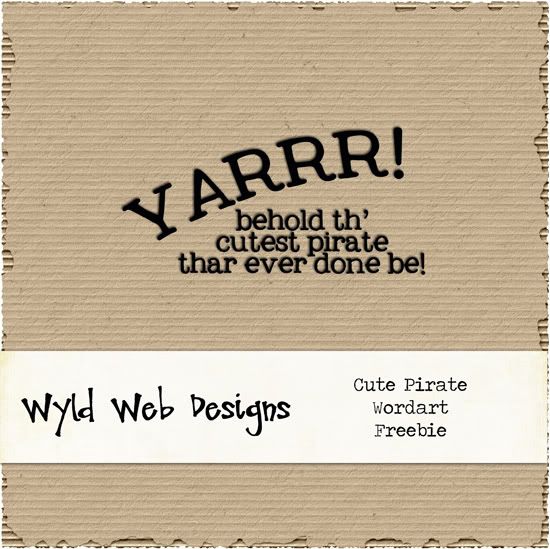 Click the image or HERE to download. Please leave some love, and then make sure you go to Digi Scrap Station to pick up the Foiled kit to scrap your cute little pirate!
3 Responses to "Got a pirate in your life? Then I have a freebie for you!"