Archive for February 7th, 2009
Well, its official, I'm addicted to Creative Teams!
I saw a call at Enchanted Studio Scraps for SuzyQ Scraps, for her very first creative team. She is a brand new designer at ESS and I was so impressed with her designs that I thought, jeez, I can't *not* apply for this one! I was lucky enough to be selected for her team and this is the amazing first product that I got to play with, Capture Life: The Collection -
Can you believe this amazing kit!?! It is full of wonderfully textured and brightly colored papers and elements that are the mainstay of any digiscrapper's kit!
Here is the first layout I made with it – this kit is perfect for the Project 365 layouts with all of the labels and tags and alphas in it:
Don't you just love the fun colors of it? Don't mind the fact that my seven day week turned into four *sigh*. And lucky you, you get a freebie quickpage of my layout!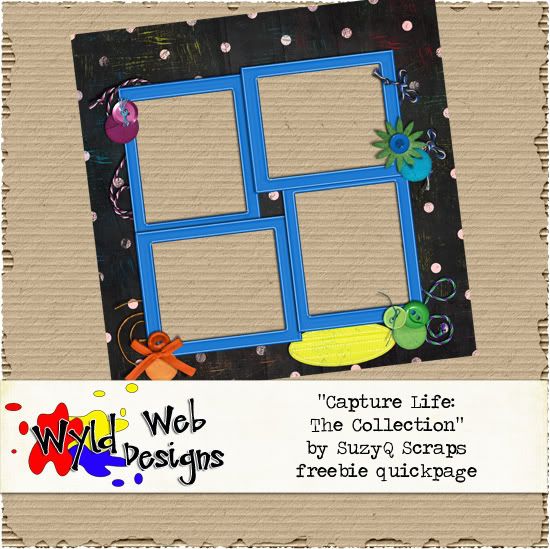 Click HERE or on the image to download your freebie! Now go over to ESS and pick up this kit…it is 70% off but only until Feb 12th!