Archive for February 8th, 2009
Rachel of Steel City Scraps put out a new kit on Friday called Happy Days:
It is so sweet and soft, it just inspired me to scrap older photos of my daughter when she was a wee lil' babe. Here are my two layouts:
Images are linked. Isn't it so sweet?
And I've made my wordart into a freebie for you!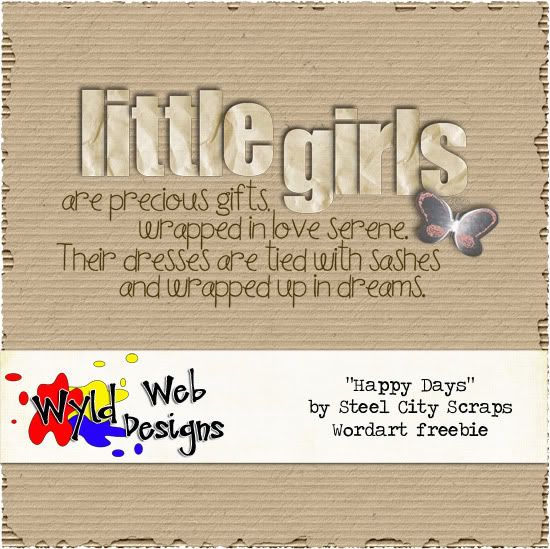 Click HERE or on the image to download your freebie! Now go head over to ESS and pick up Rachel's kit, its on sale right now for only $2!