Archive for February 9th, 2009
I have entered into a design contest at Brownie Scraps. I mainly did it to keep my digiscrap BFF company, Jen, but also to learn a few new things. And I sure have! This week we had to learn more about the pen tool, and let me tell you it isn't easy! All that amazing art you see in these digital kits is from some very talented people!! Here is my very first kit, Sheep Dreams: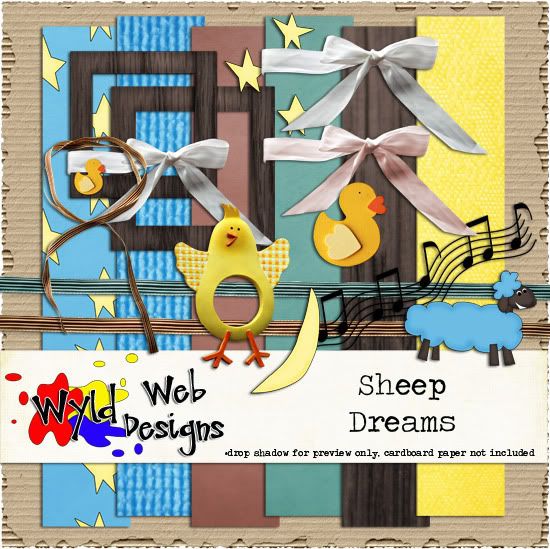 Click HERE or on the image to go to Brownie Scraps to download my kit, and the other 30+ free kits from some fabulous up-and-coming designers! You must be a registered member of Brownie Scraps to download the kits, but its a great community with friendly people, good challenges and lots of learning opportunity! Even better, they are running a contest; if you download my kit and  make a layout with it, make sure to link it up in the forum for the chance to win a gift certificate to the store! (and hey, it gives me a chance to win too, so help a girl out, won't ya? hehe)
And while you're there, make sure you download Jen's kit too, ok?