Archive for February 20th, 2009
What, you haven't bought Suzy's new kit yet?? Well why not? Don't you know its 30% off right now, but only until Sunday!?! Run over to her store and get it!
You still need convincing?!? Well that's crazy, but ok, here is another freebie quickpage for you, but then you'd better run right over and pick it up so you can decorate your new quickpage!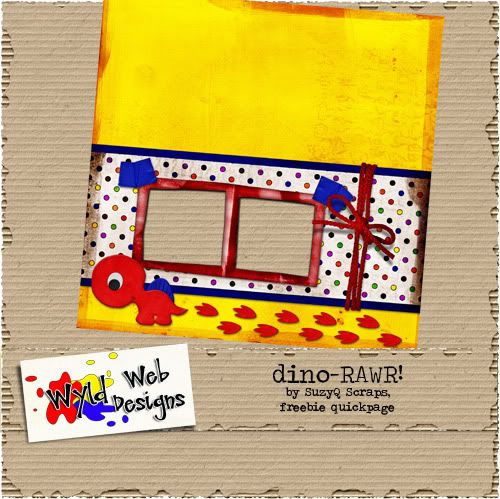 Click *LINK EXPIRED*  or on the image to download. Now go get some dinosaurs over at ESS!