Archive for March 10th, 2009
Week #5 is up at Brownie Scraps. This was a tough challenge; make a kit that represents ME! After much soul searching, I came up with "Shadows of Me":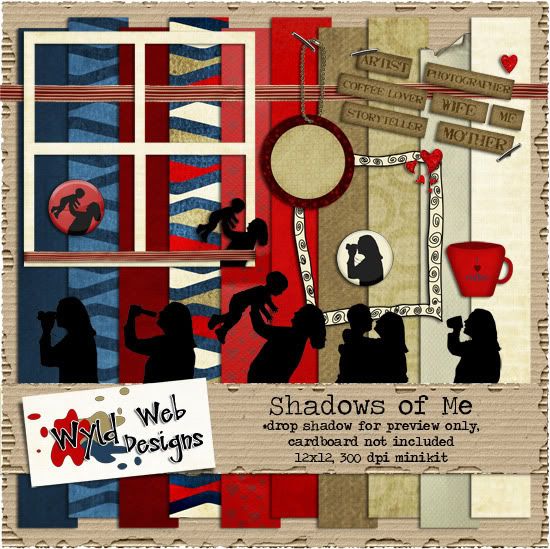 This kit contains:
10 textured papers
1 doodle frame
1 four-square frame
1 silhouette border
1 staple
1 glitter heart
1 sheet of paper labels
1 hanging tag
1 paper coffee cup
2 silhouette flair buttons
1 ribbon
Please leave a comment if you download, and I love to see a layout if you make one! You can download
Papers *SORRY LINK IS EXPIRED*
Elements *SORRY LINK IS EXPIRED*
Thanks for looking!