I had to turn it up to get this done before I went on vacation, but I made it! You can find it posted at ScrapMatters in the gallery (you must be logged in to download them).
Our challenge was to create a themed, cohesive 8 piece paper pack using the same texture no more than twice, and only 2 CU products. I did not use any CU, its all me
I'm pretty proud of how it turned out, here is "Bamboo Zen"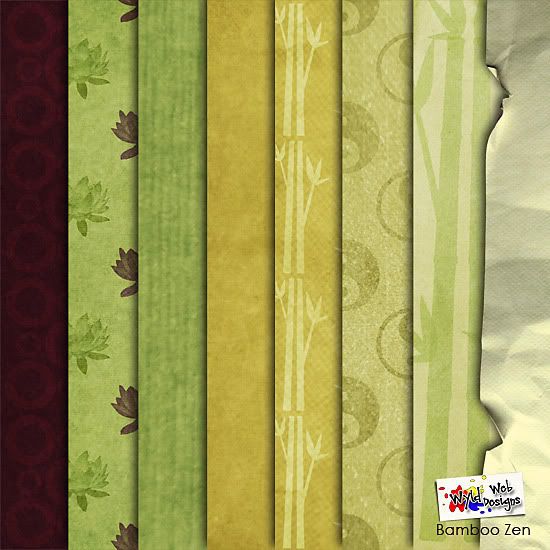 You can download this in the ScrapMatters Design Star Gallery HERE. There are 23 other entries, go grab them while you can, these ladies are talented!!!