Archive for April 6th, 2009
I've entered another round of challenges at Brownie Scraps…the palettes and challenges always push me to do nice work, so at least this way I get some designing done
Plus I just love the girls over there….I couldn't let them have all that fun without me!
My first week entry is "My Favorite Blue Jeans":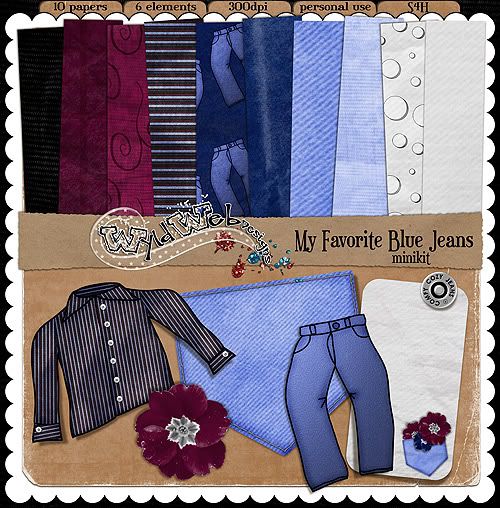 Download here:
*SORRY LINKS ARE EXPIRED* you can find it at my store soon, at Gingerscraps!
If you like it, leave a comment and/or click on my Google ads over there ———>  it helps support my designing!
This is free this week only…then it will go into my shop at Gingerscraps! Thank you by the way to the wonderful people who have purchased my designs this past week to support me….I promise you that all that money goes back into designing! My first three kits are still on sale for a few more days, 20% off!
Head on over to Brownie Scraps and take a look at some of the other fab kits….Jen has a GORGEOUS kit that is a wonderful add-on to her kit and the blog train you just downloaded!