Archive for April 30th, 2009
The designers and creative team members at Gingerscraps have teamed up to kick off National Scrapbooking Day with a bang, we will be hosting a speed scrap every single day in May! Check out the calendar!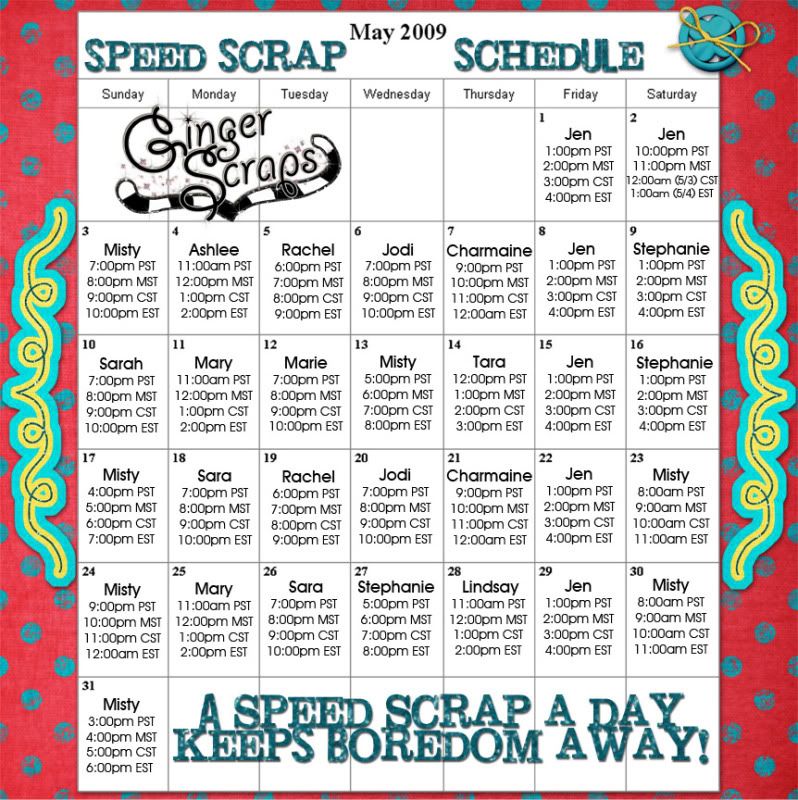 Isn't that awesome??? Join us every single day in May to have fun, make new friends and get some scrapping done! Can you imagine?? Thirty one layouts in 31 days!!! Join us HERE!
And just so you don't forget a single day by misplacing the sheet you printed, or you can't find the thread, or any other excuse, I have included it in a desktop calendar freebie for you to download and put right onto your computer where you can look at it every single day! This calendar and the desktop is made with my newest kit, "Glamtastic" which will be in the Gingerscraps store very soon, this is a little sneaky-peeky for you!
Click HERE or on the image to download! See you at the Speed Scraps!