Stephen and I have gone back and forth for a while now about whether to get another dog. The answer was always no, too much work, too much mess! Well, one of my customers this week brought in his lab puppies and that's it, my heart was gone! This is my new puppy: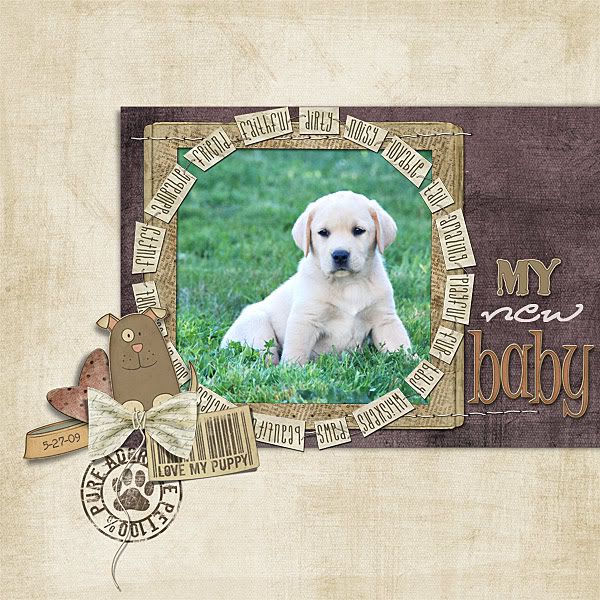 Kit is from Ziggle Designs and Irene Alexeeva, Happy Tails.
Isn't he GORGEOUS? I really don't need another dog, but I just fell in love. We don't have a name yet, anyone have any suggestions?
You have 2 chances to win a copy of Shadows of Me! Visit Digishoptalk and Digiscrap Addicts to enter the contests! And remember, the kit is on sale this week only for 25% off!
Edit: Fixed Links
I am re-releasing my "Shadows of Me" kit this week, because it is new and improved! It is bigger and better than the previously released version!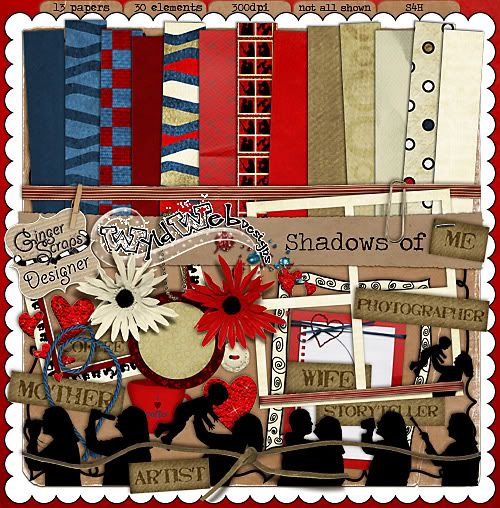 As digital scrappers, we often find ourselves behind the camera lens and not on our pages! This kit is a great starting point for scrapping about yourself, with or without photos! Designed to help you bring YOU into your memory albums so the next generation will remember who you were as a person and how you felt.
This kit contains:
13 papers (7 patterned, 6 plain)
1 button
1 tag
1 chain
1 coffee cup
1 flower (in 2 colors)
3 frames (in 6 variations)
2 glitter hearts
1 notepaper cluster
1 page frame doodle
1 paperclip
1 straight ribbon
1 rope tie
1 string heart
6 silhouettes
1 silhouette border
1 staple
7 word tags
You can find it in my store at Gingerscraps, and it is 25% for one week only!
Some layouts from my wonderful CT!
Laura: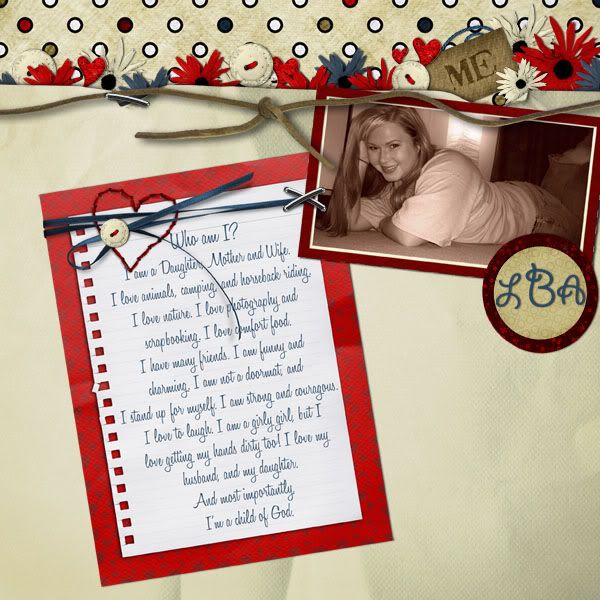 Sarah:

Ryan: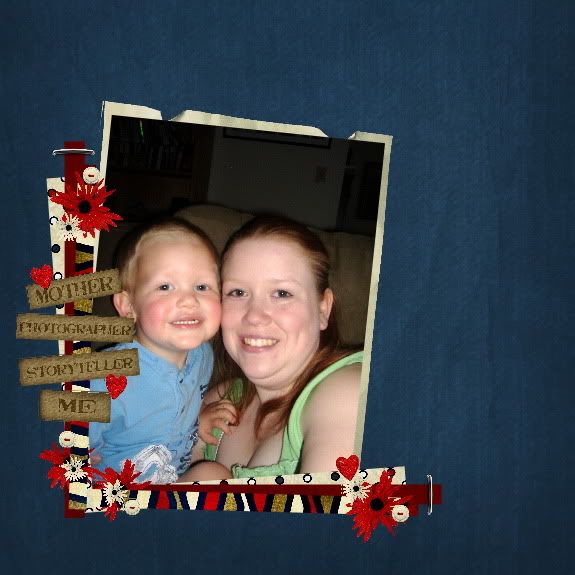 Jenn made 2: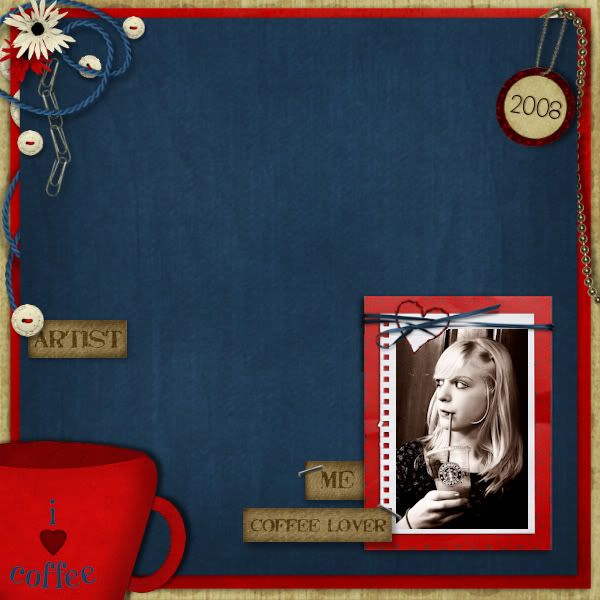 Becka made 2: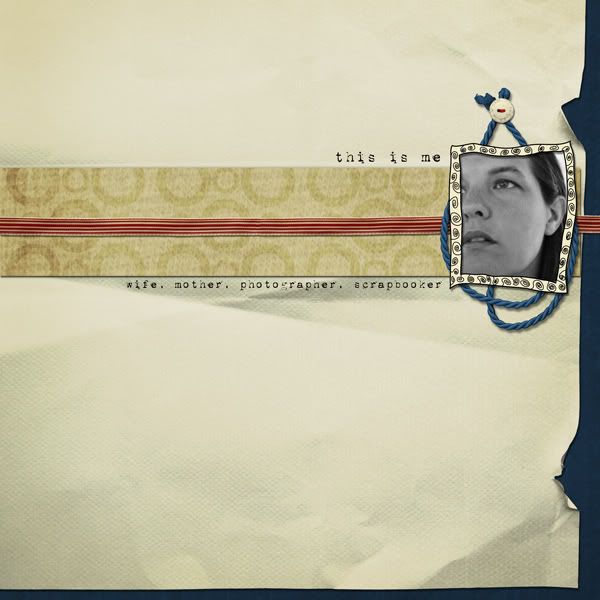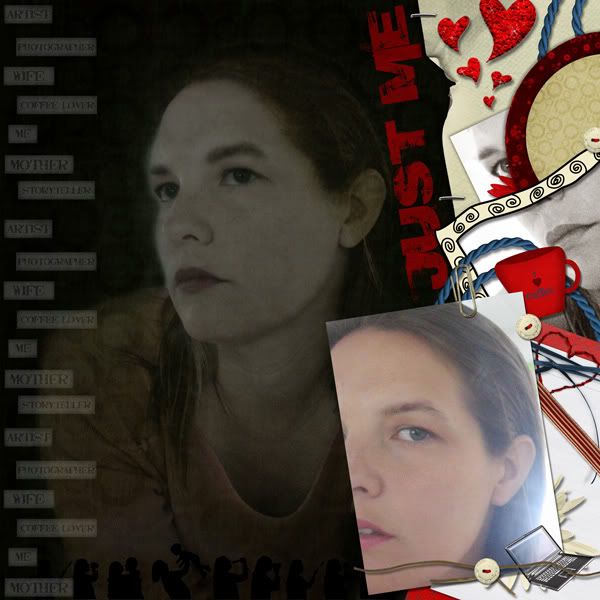 Juli:

And one I made a while back: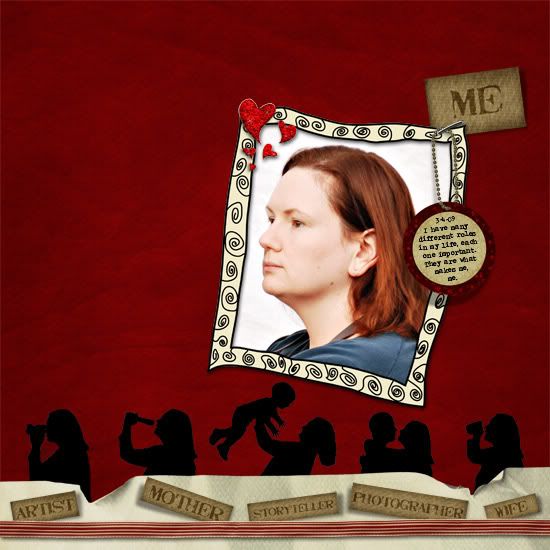 I love my CT, they did a fabulous job!
If you want a coordinating alpha freebie to match this kit, make sure you head to Sally's blog for this one!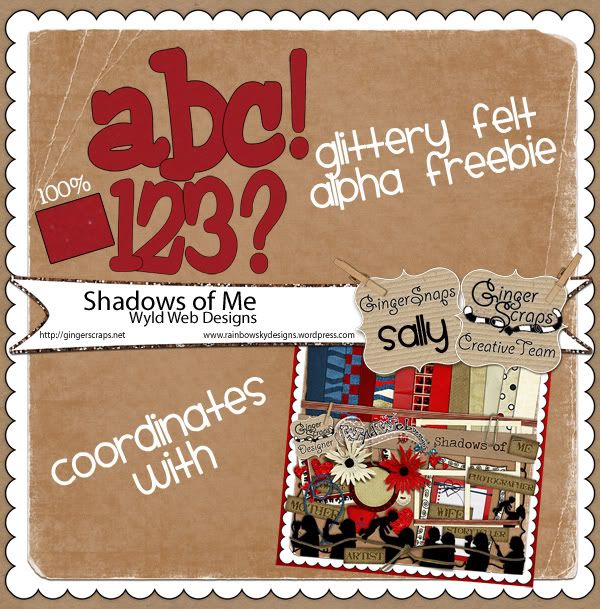 And finally I have a freebie for you too! Matching flair for your layouts or your avatar, grab them this week because they will go into the store next week!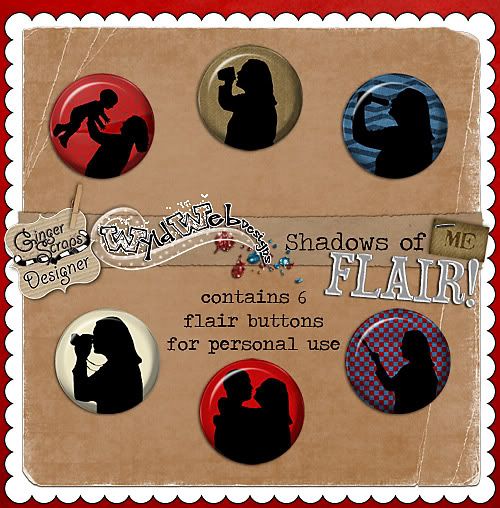 Click HERE or on the image to download! Thanks for stopping by!
Join me tomorrow morning at 8am PST for a speed scrap HERE at Gingerscraps to earn the alpha that coordinates with my last two minis: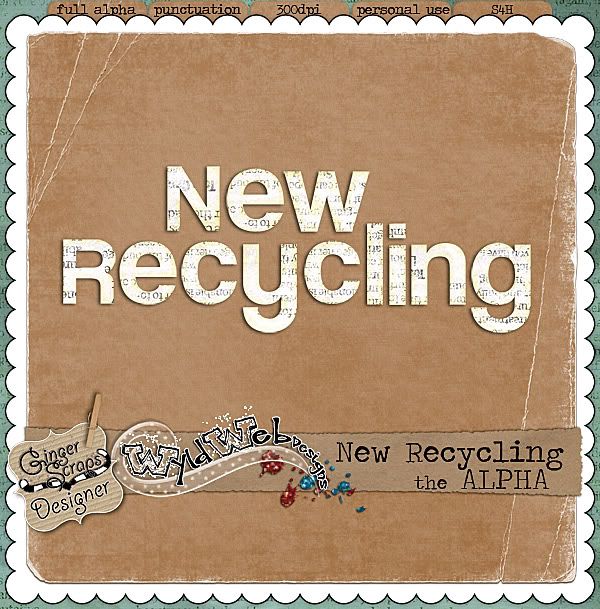 Hope to see you there!
Today we have another Afternoon Delight Speed Scrap with Jen. And every Friday at 1 PM!
and your participation prize for joining her is two more papers for her Everyday Adventures kit.
See you there!
My fab CT member Laura made this adorable flyer for us, we are teaming up to bring you a SS every Thursday night….Get Your Scrap at Late Nights with Char and Laura!
Want to see what you'll win for stayin' up late with me??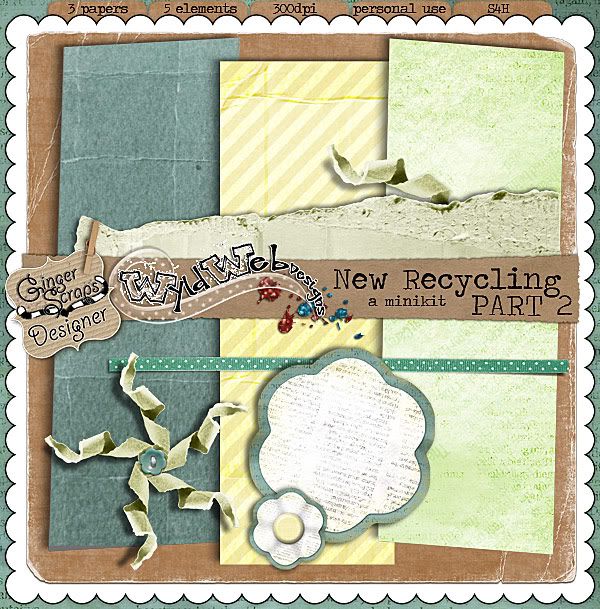 Yep, thats right, part TWO of New Recycling! If you scrapped with me in the past two weeks you've got part 1, now come back for part 2!!! See you there, May 21st at 9pm PST!
You have 2 chances to win a copy of Glamtastic!. Visit Digishoptalk and Digiscrap Addicts to enter the contests! I'll pick a random winner for each site in 48 hours! Don't forget, the kit and glitter styles are 25% off this week only!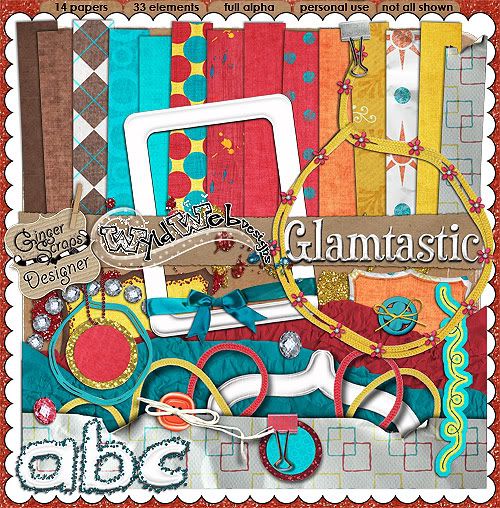 Need to add some pizazz to your scrapping? Have some glitzy photos you need to showcase? "Glamtastic" is the kit for you! Full of bright colors and funky textures it will make for an eye-catching layout!
This kit includes:
14 papers (8 patterns, 6 solids)
1 lowercase alpha
2 binder clips
3 tissue paper borders
1 border cluster
4 brackets
2 buttons
2 circle rope frames
2 ropes
1 flower
1 frame, with and without bow wrap
2 gems
1 gem circle frame
1 wordart
2 glitter splats
2 journaling mats
3 metal chains
2 tags
Don't forget to pick up the matching Glamtastic glitter styles! Both the kit and the glitter are 25% off this week only!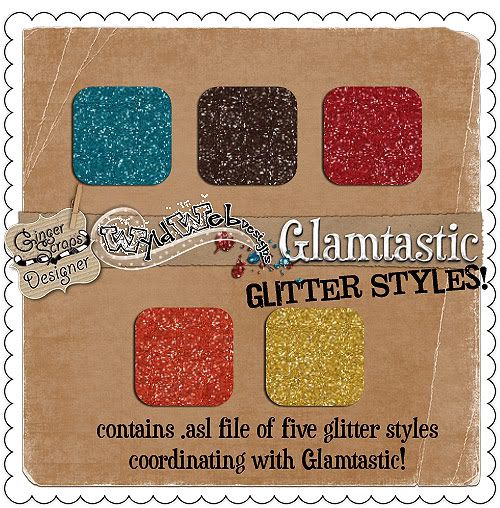 Some layouts from my fabulous CT (and a few guests!)
Belinda


Jenn


Laura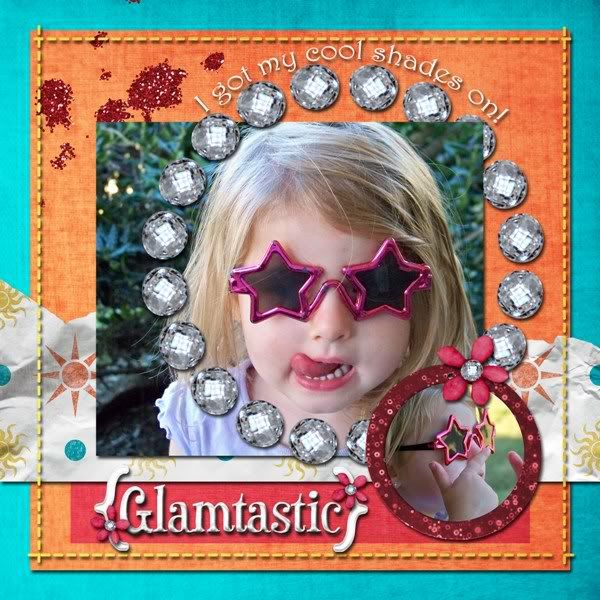 Ashlee: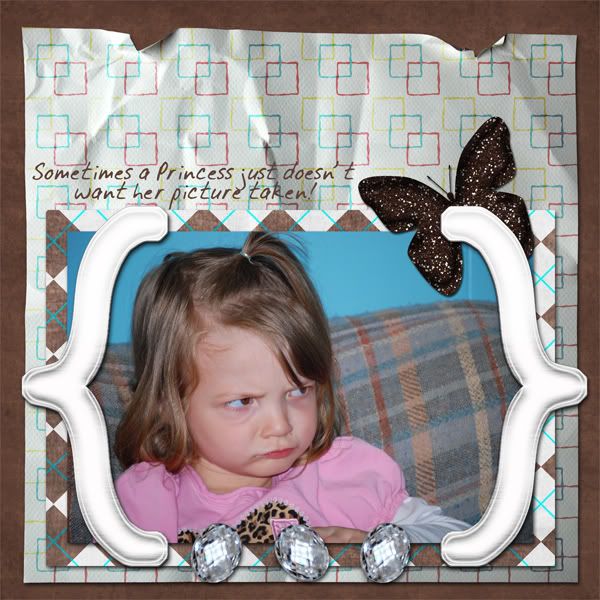 Belinda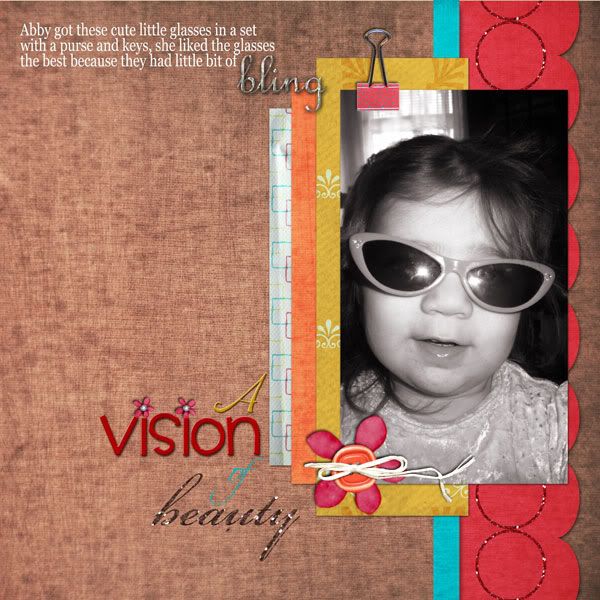 Jenn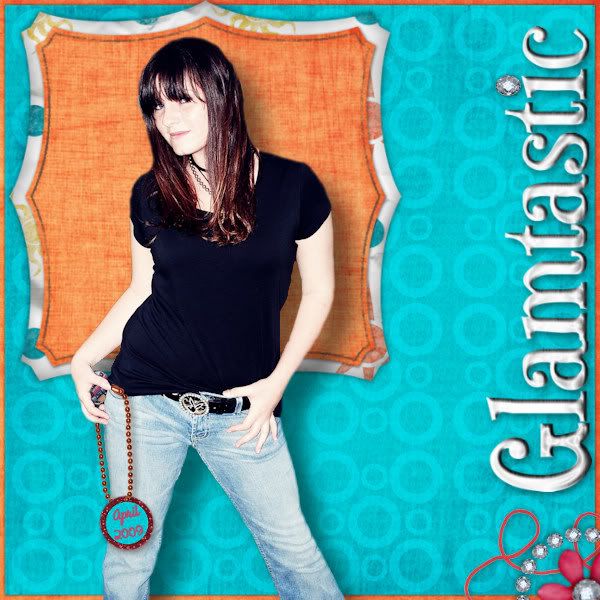 Sally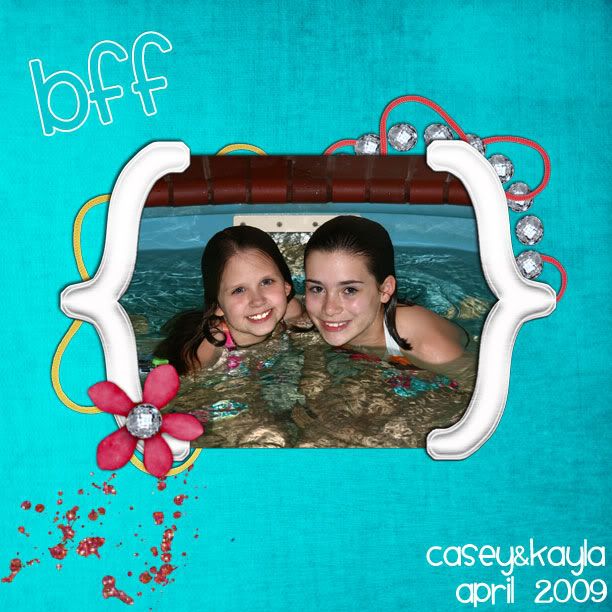 Sarah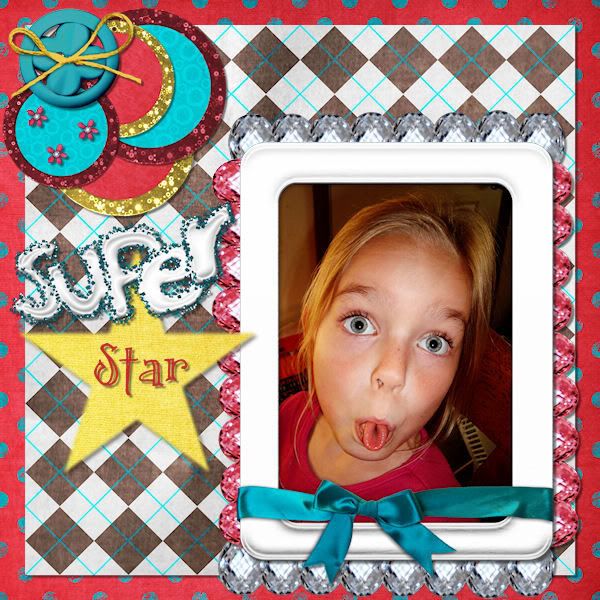 Stephanie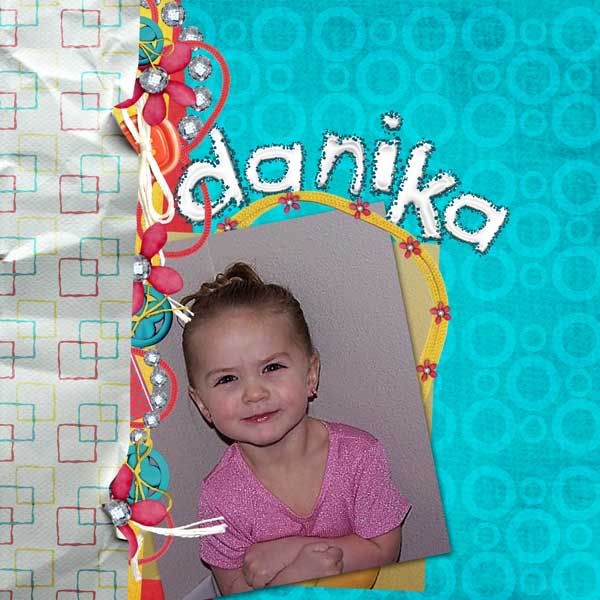 Tara

Aren't they awesome? I love what they put together this week! Make sure you go check out their blogs, they have freebies for you too!
And here is what you've all been waiting for, a freebie from me!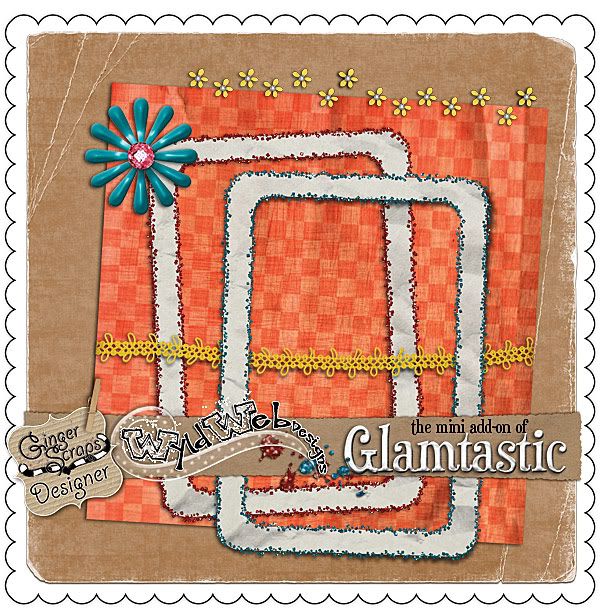 Click the image or HERE to download, and please leave a comment if you download! It contains 1 paper, 1 ribbon, 2 frames, 1 acrylic flower and 1 tiny flower. I hope you'll stop by my store to pick up this kit while it's 25% off, I'd love to see what you create with it!
I haven't shown off in a long time so I thought I'd brag a little bit
First off is a layout that I made for Christie Lemmon Designs and Steel City Scraps' collab that is featured in The Daily Scrapper this week,  Sunshine Day. The kit is free until the end of today!

Next is one of my all time favorites, from Misty O'Brien Designs, Romantical:


That layout won Layout of the Day at Brownie Scraps!
Next up is a layout I made at a speed scrap with this month's The Digi Files:

I absolutely love The Digi Files from The Daily Digi. I read the blog every day and buy the files every month; its a great way to get to know new designers, and its a GREAT DEAL!
This layout is made with Storybook Slumber by Inspired by Dominic Designs. She is a fellow SYTYCD contestant, great designer and friend!

And last but not least, this was made with Jen's kit, Dragonfly Summer, her entry for SYTYCD.

Hello there blog readers! I finished my week 2 kit for the "So You Think You Can Design" challenge over at DSA. This was a hard challenge; create something for Project 365.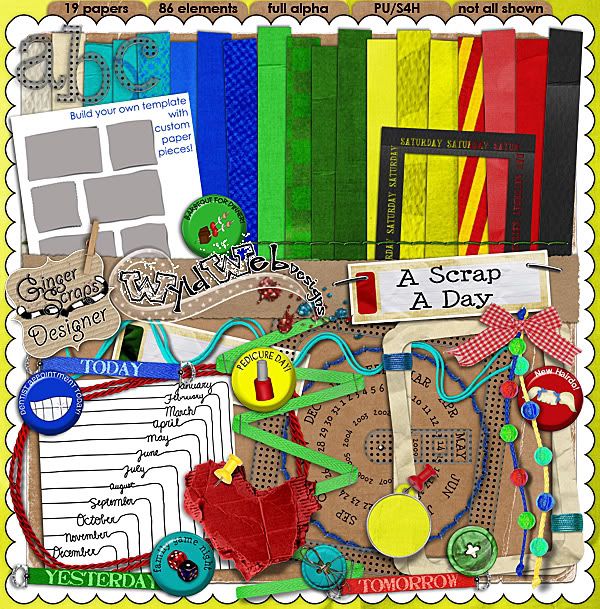 Click HERE to go to DSA to download it.
I hope you like it! If you make any layouts with it, I'd really appreciate if you could post it HERE. Seeing layouts with my kit is part of judging for the next round!