Archive for May 14th, 2009
I haven't shown off in a long time so I thought I'd brag a little bit
First off is a layout that I made for Christie Lemmon Designs and Steel City Scraps' collab that is featured in The Daily Scrapper this week,  Sunshine Day. The kit is free until the end of today!

Next is one of my all time favorites, from Misty O'Brien Designs, Romantical:


That layout won Layout of the Day at Brownie Scraps!
Next up is a layout I made at a speed scrap with this month's The Digi Files:

I absolutely love The Digi Files from The Daily Digi. I read the blog every day and buy the files every month; its a great way to get to know new designers, and its a GREAT DEAL!
This layout is made with Storybook Slumber by Inspired by Dominic Designs. She is a fellow SYTYCD contestant, great designer and friend!

And last but not least, this was made with Jen's kit, Dragonfly Summer, her entry for SYTYCD.

Hello there blog readers! I finished my week 2 kit for the "So You Think You Can Design" challenge over at DSA. This was a hard challenge; create something for Project 365.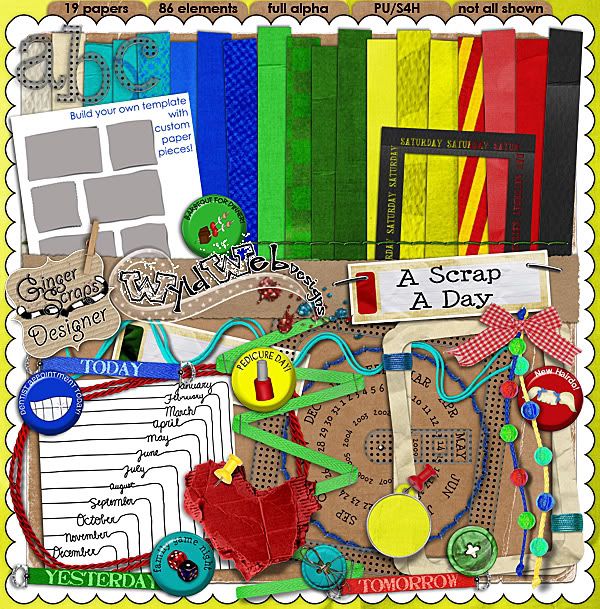 Click HERE to go to DSA to download it.
I hope you like it! If you make any layouts with it, I'd really appreciate if you could post it HERE. Seeing layouts with my kit is part of judging for the next round!