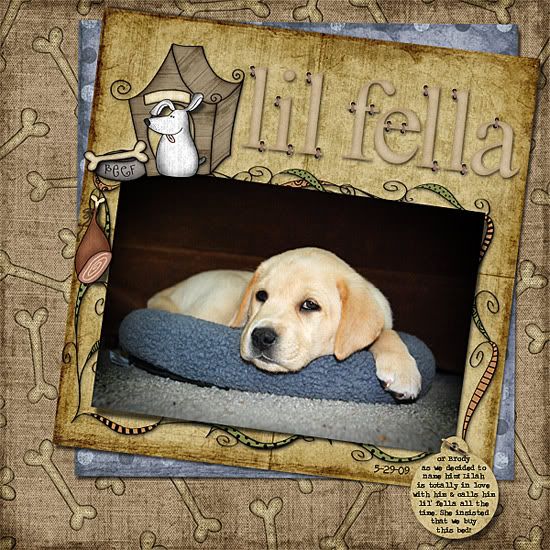 hehehe.
Kit: Get Doggy and Get Kitty by Irene Alexeeva
Alpha: Stitched on Kraft (for Mellissa) by Ellie Lash
Metal fastener: Sunset on the Beach by Wyld Web Designs
Journaling reads:
or Brody as we decided to name him! Lilah is totally in love with him & calls him lil' fella all the time. She insisted that we buy this bed!
Thanks everyone for all the name suggestions, I got some good ones. And I must apologize to Jen for not naming him Emmett or Jasper, she is quite crushed!