This kit was originally created for the SYTYCD contest as my week 2 freebie, but I have added a LOT to it! "A Scrap A Day"  is on sale for 25% off for the first week only so grab it quick!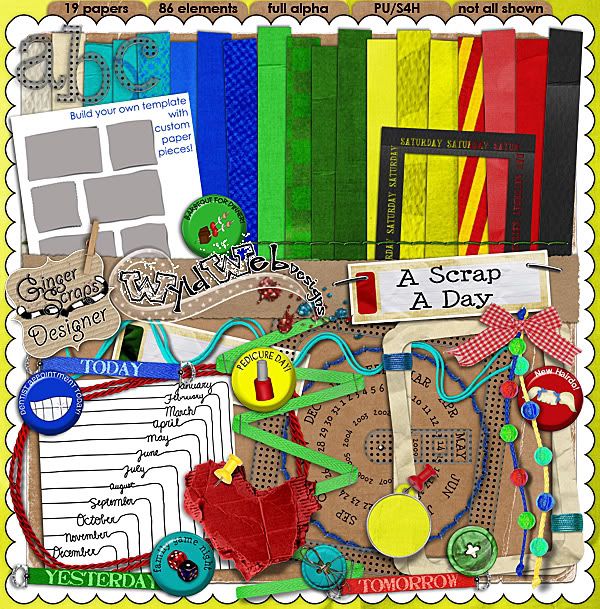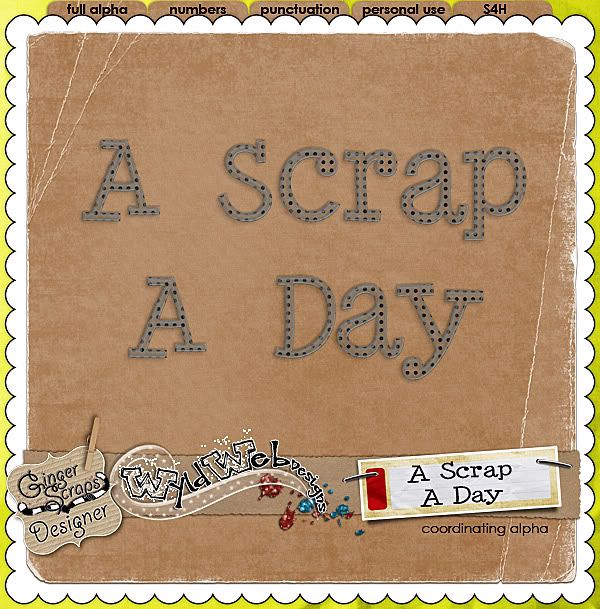 This kit was inspired by Project 365 and contains everything you need to document your everyday stories throughout the year, from a trip to the dentist to the first cookout of the year. It has multiple color options for most elements to add lots of pizazz to your layouts. With the custom created paper pieces and the huge amount of elements, the possibilties are endless!
This kit contains:
19 realistically textured papers, 12 plain and 7 patterned
1 full alpha including numbers and punctuation
1 beaded rope, in 2 colors
1 bow, in 3 colors
1 set of brackets
2 buttons, each in 3 colors
1 cord, in 4 colors
1 folded ribbon, in 3 colors
5 event flairs
3 frames – 1 paper, 1 acrylic and 1 rope which comes in 4 colors
1 set of day of the week frames (7 frames)
1 cardboard heart
1 journaling label, in 6 colors
3 wordart ribbon tags
1 staple
2 sets of stitches, each in 3 colors
1 tag, in 4 colors
1 tack, in 4 colors
1 set of custom warped paper pieces for creating your own template
1 customizeable date wheel from 2002 through 2010
1 set of month page frames (12 frames)
Here is some CT inspiration for you!
Becka made 2: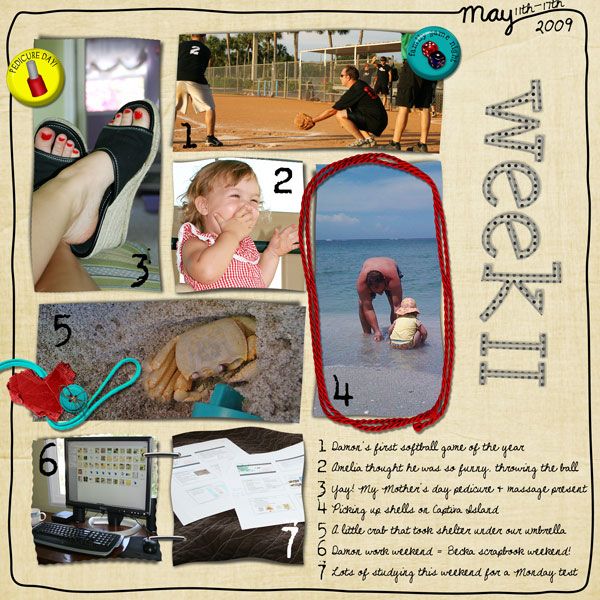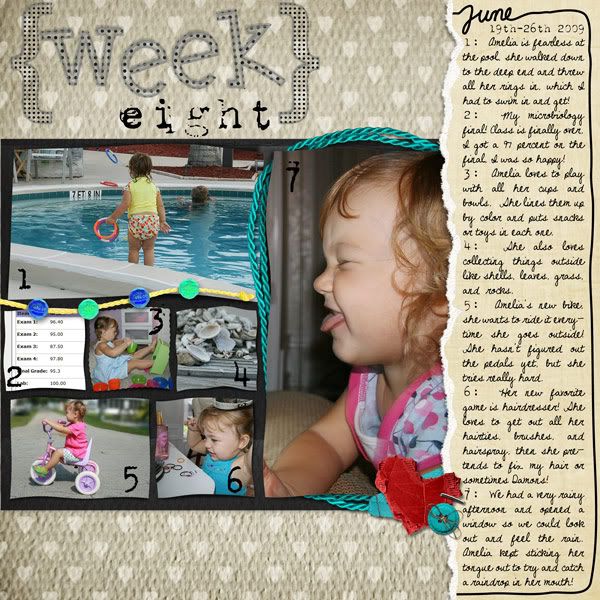 Jen: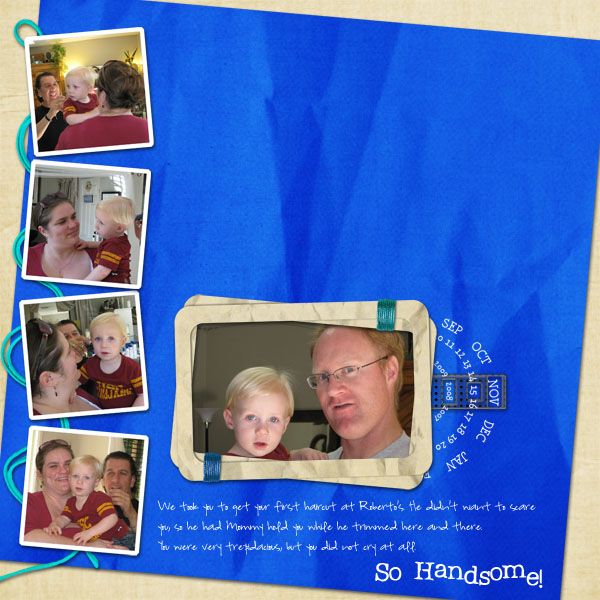 Jenn: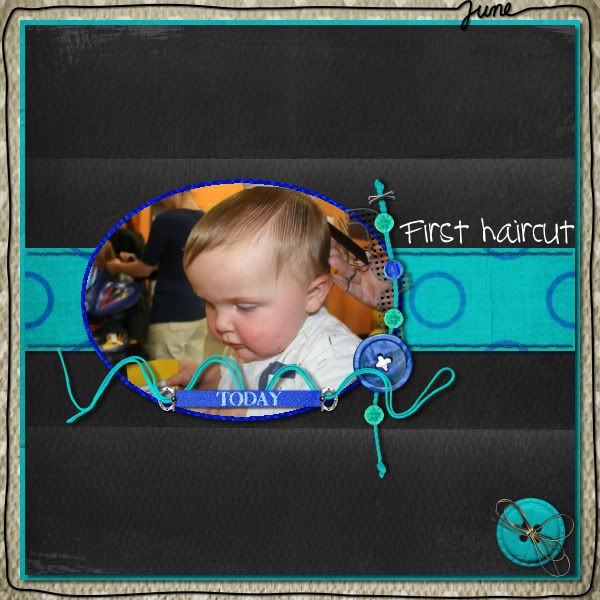 Jill: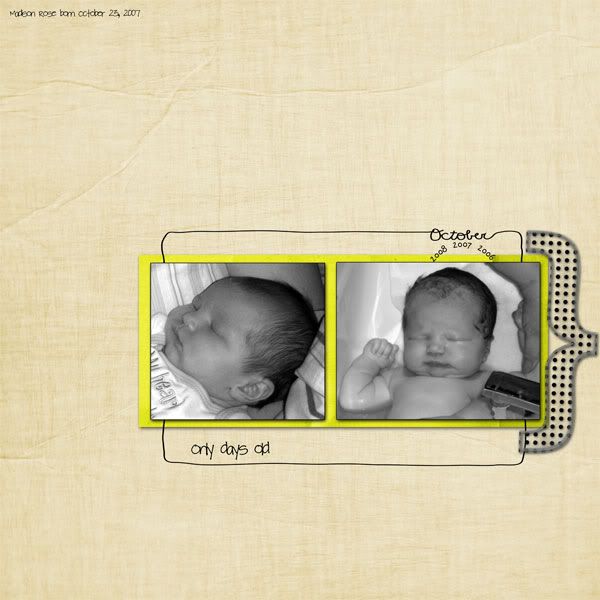 Tara:

Misty: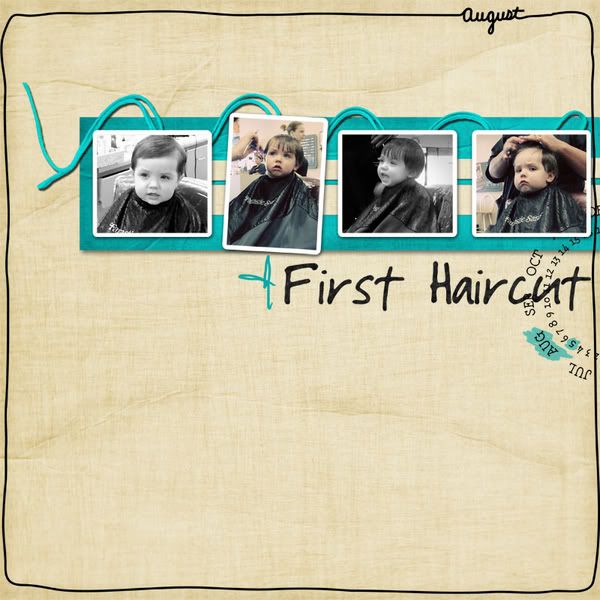 Sally made 2: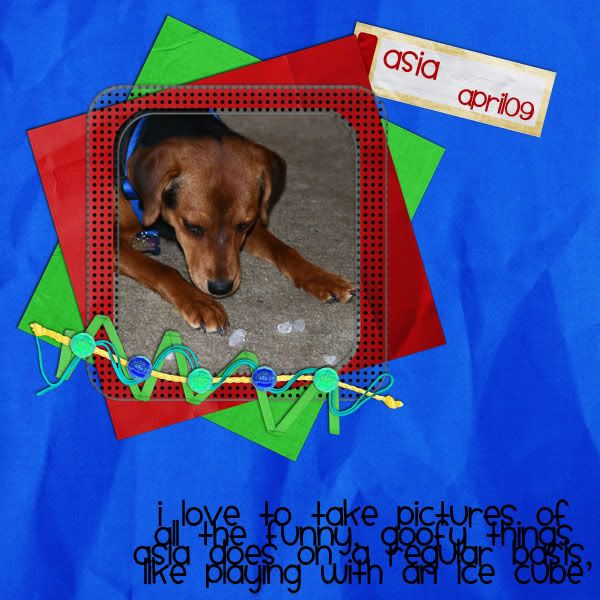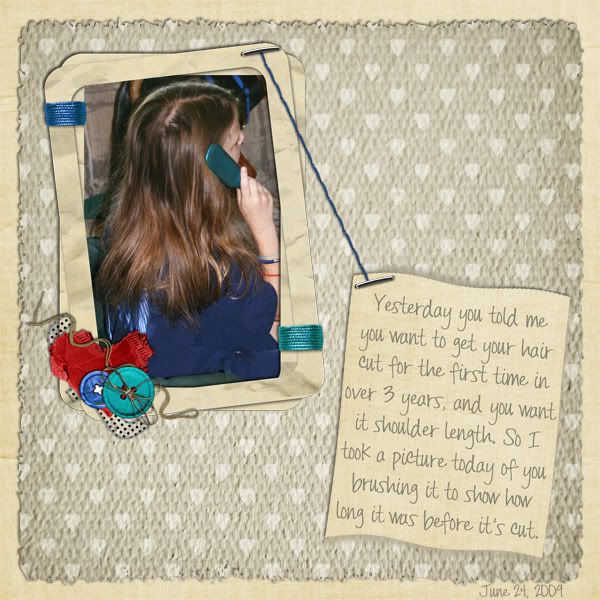 And I've prepared small add-on for you; the acrylic frame and the date wheel in my favorite color, RED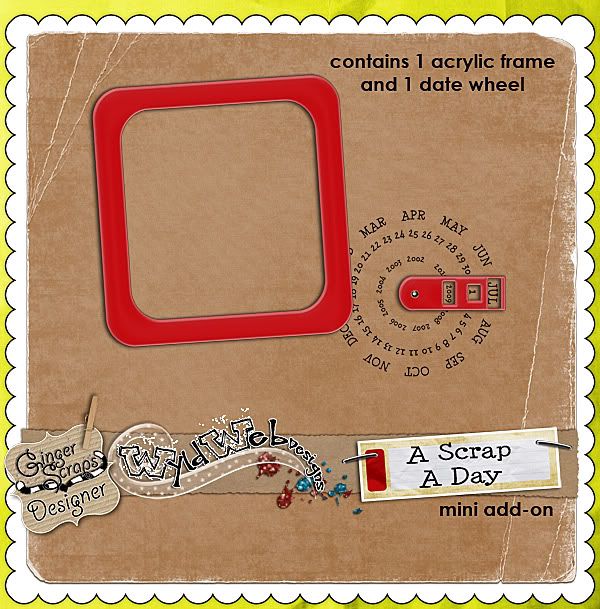 Click the image or HERE to download, and leave me some love!
And hey, in addition, I ran out of ideas to make "daily event" flairs for….feel free to make a request and I will make another freebie add-on of some more flairs!
10 Responses to "Kit Release: A Scrap A Day"