Archive for July 21st, 2009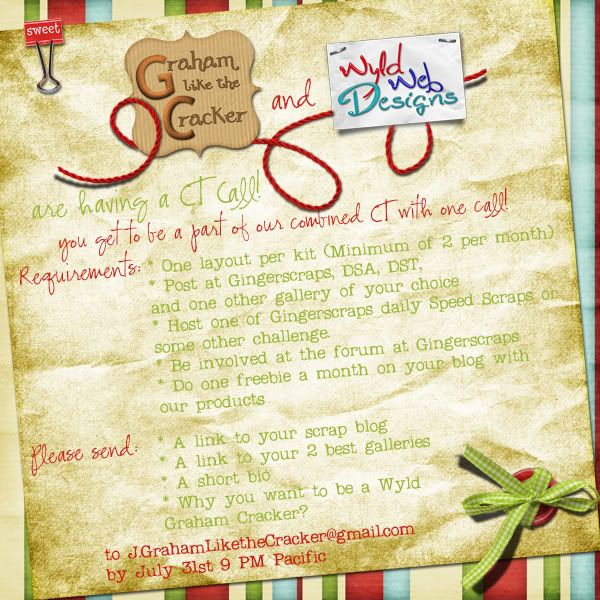 Graham Like the Cracker and Wyld Web Designs are having a CT call!
You get to be a part of our combined CT with one call!
Requirements:
* One layout per kit (Minimum of 2 per month)
* Post at Gingerscraps, DSA, DST, and one other gallery of your choice
* Host one of Gingerscraps daily Speed Scraps or some other challenge.
* Be involved at the forum at Gingerscraps
* Do one freebie a month on your blog with
our products
Please Send:
* A link to your scrap blog
* A link to your 2 best galleries
* A short bio
* Why you want to be a Wyld Graham Cracker?
Please send your applications to: J.GrahamLiketheCracker@gmail.com by July 31st 9 PM Pacific