I previously released this kit for my week #1 entry in the SYTYCD contest. I've added to the kit and I'm putting it in the store for anyone who missed it!
Here is "Sunset on the Beach"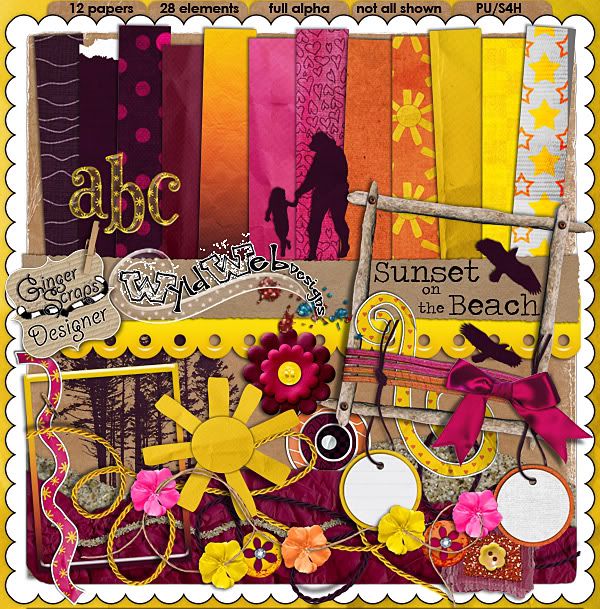 Though this vibrantly colored kit was inspired by the colors of a beach sunset, it is a versatile kit that can be used to scrap any photos of your loved ones.
This kit contains:
12 textured papers, 6 plain and 6 patterned
a full acrylic patterned alpha
3 buttons, one in two colors
2 bird silhouettes
1 mother and child silhouette
1 horizon silhouette
1 acrylic scallop border
1 bow
1 fastener
1 flower
1 string with flowers
3 frames
1 rope in two colors
1 string in two colors
1 sand flourish
1 sandy hill
1 sun
2 paper flourishes
1 tag in two colors
1 tissue paper horizon
I have also created the matching glitter styles for Sunset on the Beach:

Both the kit and the glitter are on sale for 25% off this week only!
Here are some CT layouts to inspire you!
Becka did two: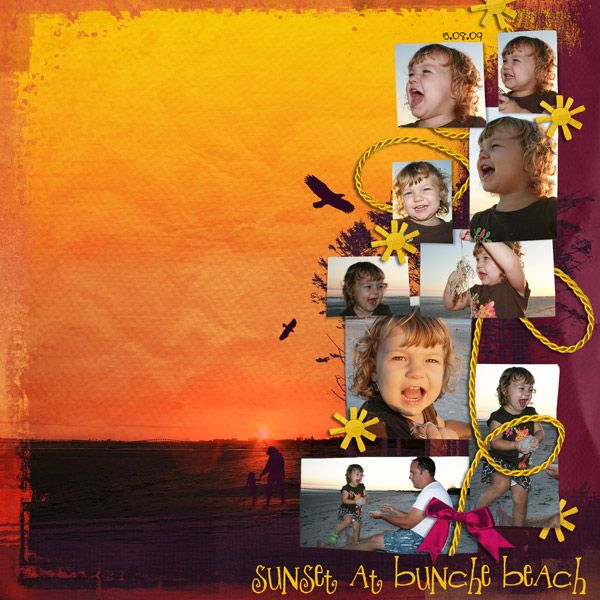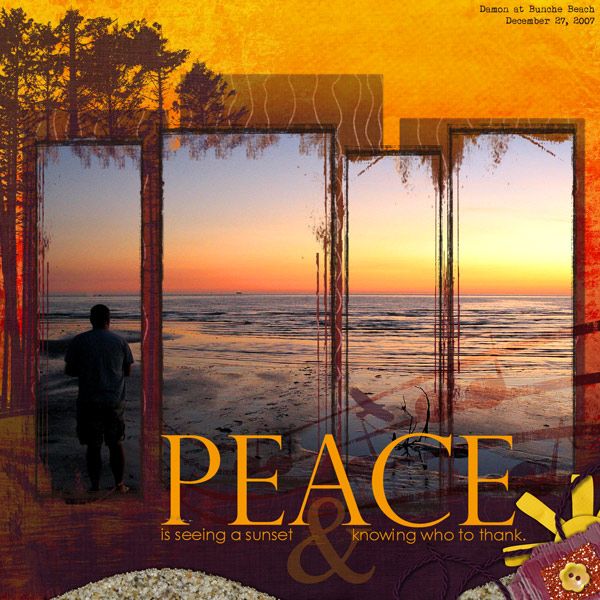 Juli:

Jenn did two: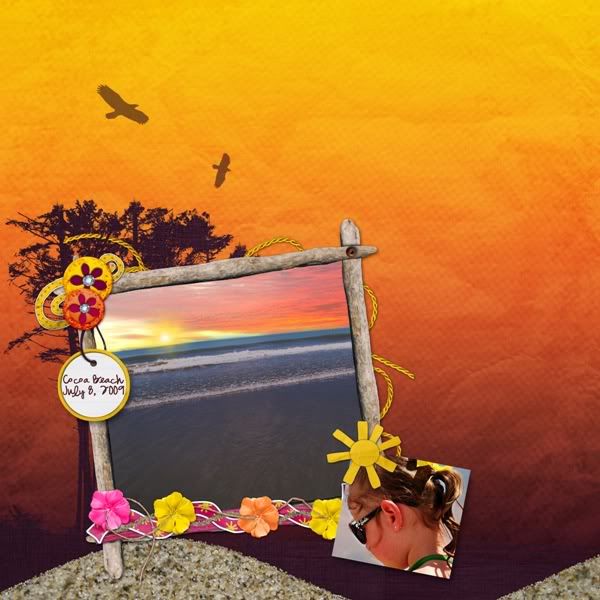 And I've got a little freebie for you to get those evening beach photos scrapped!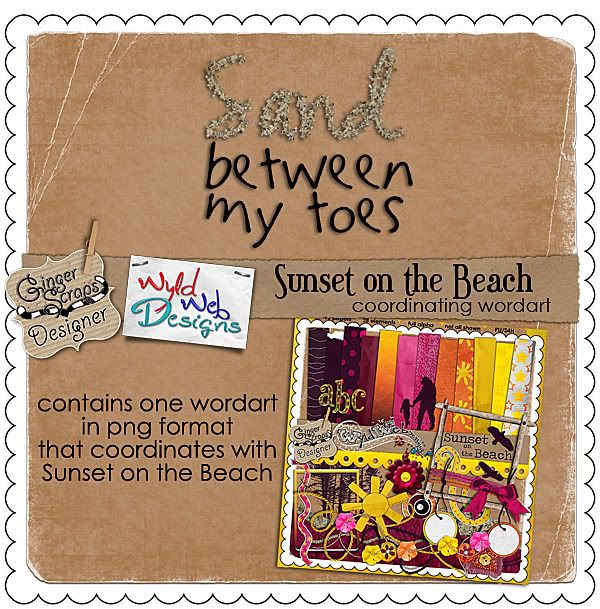 Click HERE or on the image to download and make sure to leave me some love!
P.S.
I made a new logo, tell me what you think!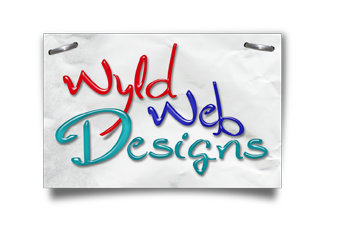 8 Responses to "Kit release: Sunset on the Beach"