Hello my lovely bloggie readers, I have some wonderful news! I have decided to join a new store in the fall, called Daydreamer Designworks! I will still maintain my home at Gingerscraps, but I am excited to work with these ladies at the new store. The store opens at the beginning of September and they are holding their store CT call right now!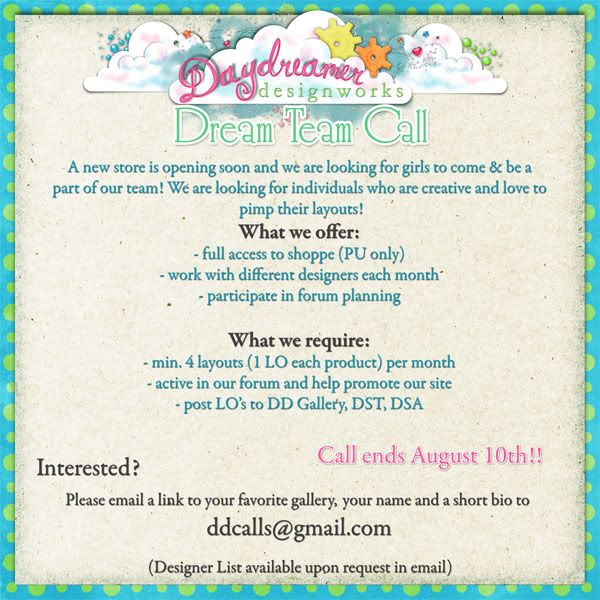 What we offer:
- full access to shoppe (PU only)
- work with different designers each month
- participate in forum planning
What we require:
- min. 4 layouts (1 LO per product) each month
- active in our forum and help promote our site
- post LO's to DD Gallery, DST, DSA
Call ends August 10th!!
Interested? Please email a link to your favorite gallery, your name and a short bio to ddcalls@gmail.com
So if you want to work with some amazing designers and be part of a wonderful team, send in your application!
And so you can show how excited you are, here is the new store blinkie!
2 Responses to "A new store!"