Archive for October 23rd, 2009
Hello my dears….I've been quite MIA lately haven't I? That's what a raging cold while pregnant (ie taking no medication!!!) and then a 6 day headache will do to you. Yay, I just LOVE fall, don't you? BLECH! Everyone is sick these days! And then they give it to me!!! But in the meantime, I've been able to put together a couple of things! First and foremost, is a collab I did with the amazing Karen of Karen Lewis Designz. Our kit is the most fun, girly kit!
Isn't it adorable? Image is linked, go get it now while it is 20% off! Karen is very talented and I loved working with her!
Here are a few layouts my CT did, they did wonderful as usual!
And special mention from my girl Julie who did this AWESOME hybrid box with Giggly Shop Hop: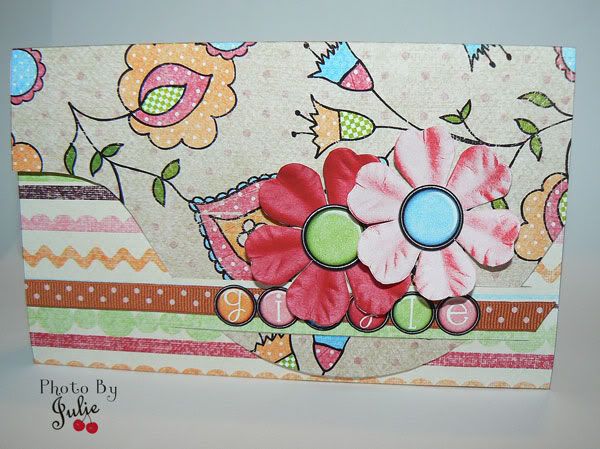 Click the image to go to her blog and check it out for more details, she is my hybrid hero!
And finally I was creating some journaling stamps for my next kit and I thought, hey, what a great idea for the store! A set of 4 journal stamps in PNG format that you will see in my kit released next week! PU or CU friendly!
This week only they are 20% off!
Have a great week and thanks for stopping by!