Welcome to the next stop on the December Mega Blog train!
Before you show you my portion of the kit, make sure you go to my Facebook Fan Page and sign up, you will find an exclusive code there good for the next 48 hours only good for a free kit!!!!
Here is my portion of this awesome kit: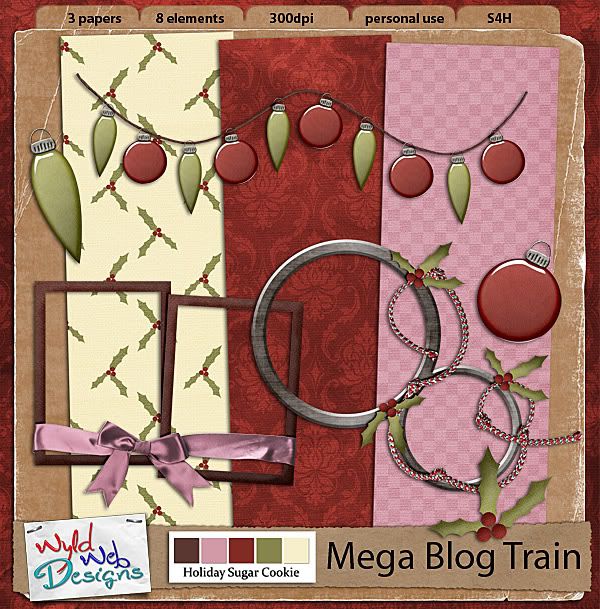 Click HERE or on the image to download, and be sure to leave some love!
Your next stop on this train is:
Litabells Designs: http://litabells.blogspot.com/
If you get lost, make sure you go to the Blog Train Blog: http://www.blogtrainblog.blogspot.com
This blog will have a complete list of ALL participating designers posted ON the day the train goes live!
12 Responses to "December Mega Blog Train"