Archive for December 5th, 2009
Hey everyone!
I've got a goodie for you today! My latest release, "Just Married" with Misty O'Brien is still in stores and today we have a brag book blog train for you! Collect each page for a lovely little album of your wedding!
Here is my page: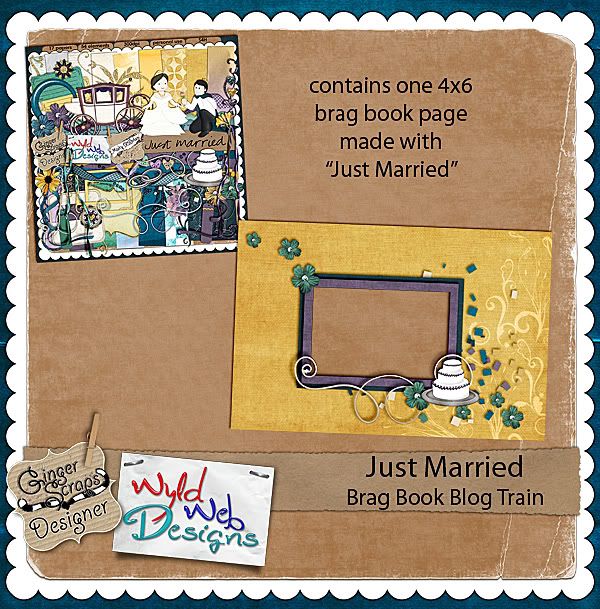 Click HERE or on the image to download and please leave some love!
Your next stop is:
Jane – http://littleredscraps.blogspot.com
If you get lost or someone's post isn't up yet (please be patient, we are all over the place and time zones vary!) here is the whole train map:
Misty – http://scrappaperie.blogspot.com
Charmaine – http://wyldwebdesigns.com/wordpress/
Jane – http://littleredscraps.blogspot.com
Becca http://cherishandcreate.blogspot.com
Sharon – http://quietangelsb.blogspot.com
Lisa – www.fairydustscraps.blogspot.com
Christie Dawn – http://mrsbowien.blogspot.com/
Monica – http://scrapwithmonica.blogspot.com
Juli – http://juliandbrett.blogspot.com
Dana – http://iamscrappingirl.blogspot.com
Irma – http://iscrapandco.blogspot.com
Adriana – http://adrianascafe.blogspot.com/