Something new and exciting this month!
A Gingerbread ladies first! This is our premier Mystery Grab Bag Mega! This month's offering is brought to you by Graham Like the Cracker, Misty O'Brien Designs, Statements by Jodi, Teri's Thing-O-My-Jigs, Mandy Made, Simply Shan Marie Designs, and Daybreaks Scraps.
"What's in the kit?" you might be wondering. Well that is part of the fun. You can see a little sneak peek in the preview, but for now it's underwraps. You can either buy this Mega for $3 before it is revealed or if you make a $4 purchase anywhere in the store before the big reveal, we will send you a coupon to buy this gorgeous kit for $1!!!
Once we reveal what's inside this huge collab (45 papers, 58 elements, 2 sets of styles and 2 alphas), it will be $9.00 so hurry and go buy something you've already had your eye on! Then you can get this gorgeous and mysterious kit for $1!
Here is a small sneak peek…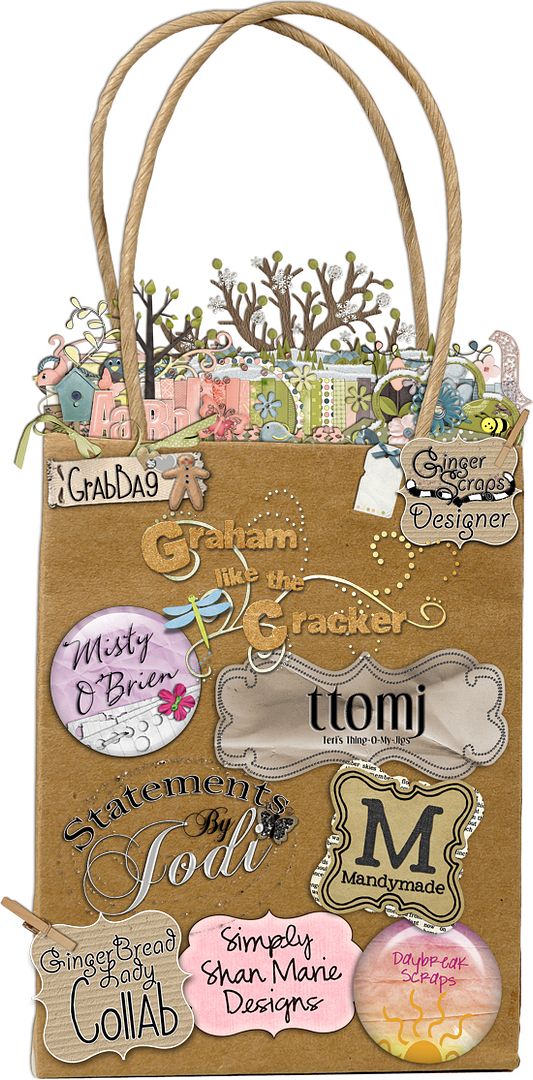 You may notice that I did not contribute to this month's grab bag, but you WILL notice some new names on that bag….we have NEW Gingerbread Ladies joining us! What wonderful news, these gals have lots of fantastic ideas and some super cute stuff is coming your way in the next few weeks! Make sure you pick up that grab bag, it is a gorgeous kit!