Ok, blog makeover done! Thank you to my hubby (who fixed what I managed to bugger up) and to Flergs, who makes gorgeous blogwear
So my friend Lita of Litabells Designs put out out a couple gorgeous things this week:
Cool templates aren't they? Here is the layout I did, also with her Pucker Up kit:
And her GORGEOUS kit which is a collab with Secret Garden, Heartfelt:
I did this layout: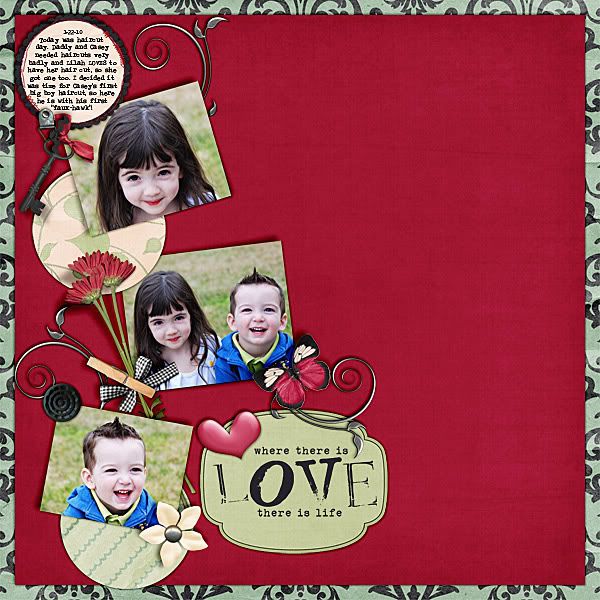 This layout also features wordart from Bethany's next release, available Feb 5th at Scrap Orchard!
Lita's kit even inspired me to make a HYBRID project, can you believe it?? We all know I am NOT a hybrid gal LOL!
It's a little gift for Lilah's teachers for Valentine's day, also using Heather Roselli's treat templates. I loved how they turned out.
Head over to Lita's Sunshine Studio store and snag them, 30% off this weekend only!
Do you remember Graham Like the Cracker's Little Sighs and Little Princess Sighs? Well she has re-released them at Sunshine Studio, and they are on sale this weekend! She has also created a bundle where you can get them both at a steal!
Here was my layout with Little Princess Sighs: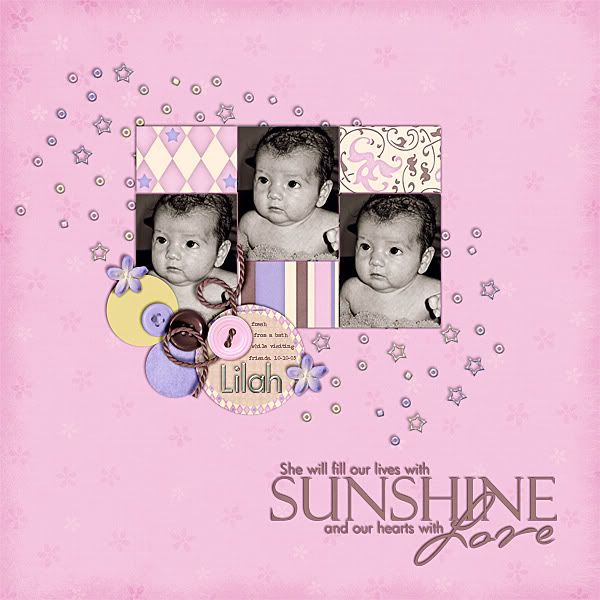 So go check out Graham Like the Cracker's store at Sunshine Studio this weekend, the re-releases are 30% off this weekend only!