Grab a coffee, I have LOTS to tell you about today!!!
First up is one of the brand new designers at Gingerscraps, Daybreak Scraps. One of her first releases is this adorable kit, Denim Cutie:
Isn't it just the cutest? When I saw those little dollies, it inspired me to scrap these older photos my my daughter that I just LOVE: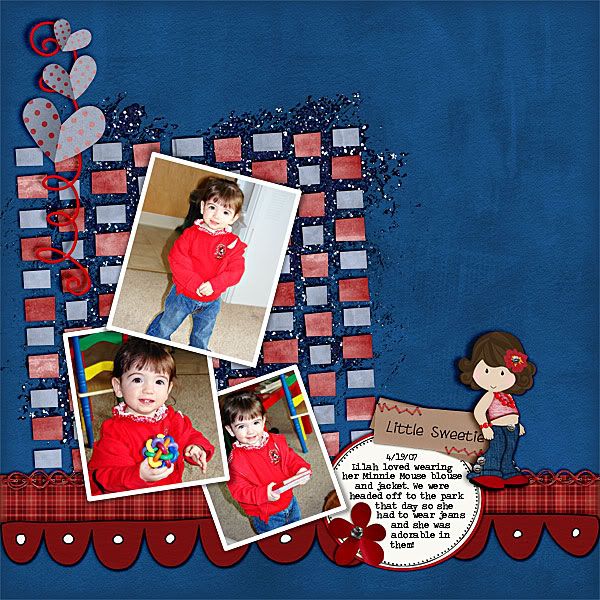 Click image for full credits.
Denim Cutie is on sale this week only for 20% off. And since you're going to be picking that up, you can get the Gingerbread Ladies February Mega Collab Mystery Grab Bag for only $1.00 with a $4.00 purchase!!!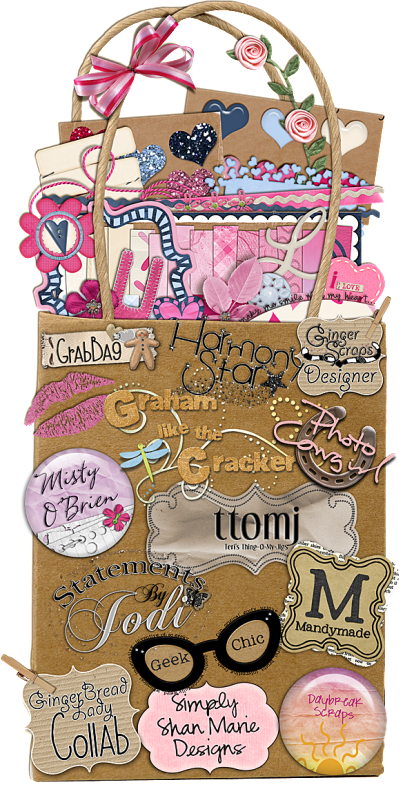 This kit is huge and very beautiful! Pick up this steal of a deal before the price goes up!
Don't forget, the Gingerscraps party is still going on, check out the forum for daily games and events!
Next up we have Litabells Designs who recently opened up at Scrapable! She released the gorgeous Hoo Loves Ya? this week:
Hoo Loves Ya? is on sale for 25% off right now!
I made this layout yesterday that I am in LOVE with…..isn't my daughter just gorgeous?? I know I'm biased, but still, I just had to say it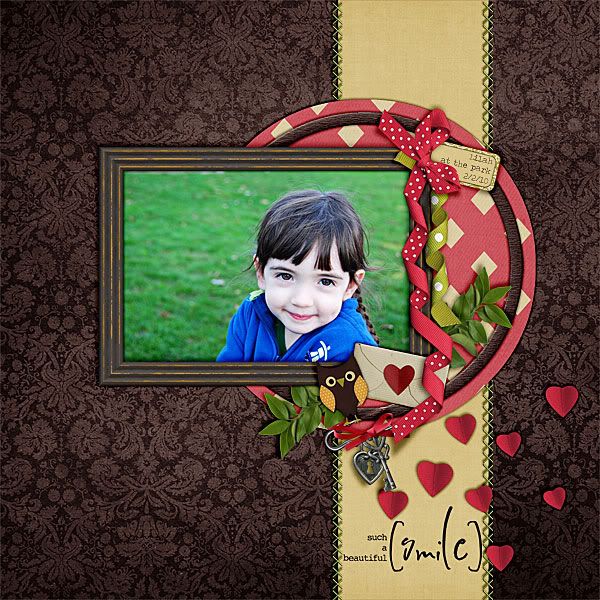 Image linked for full credits. It also feature a lovely and sweet wordart being released this Friday by Elegant Wordart by Bethany. A little "sneak peek" for you!
Alrighty, next up we have one from ValerieN Designs, Sour Kisses, available at Gotta Pixel!
Sour Kisses is on sale for 20% off right now!!! There is also two coordinating alphas and a glitter pack to match, all also on sale!
This is the layout I made with this lovely kit: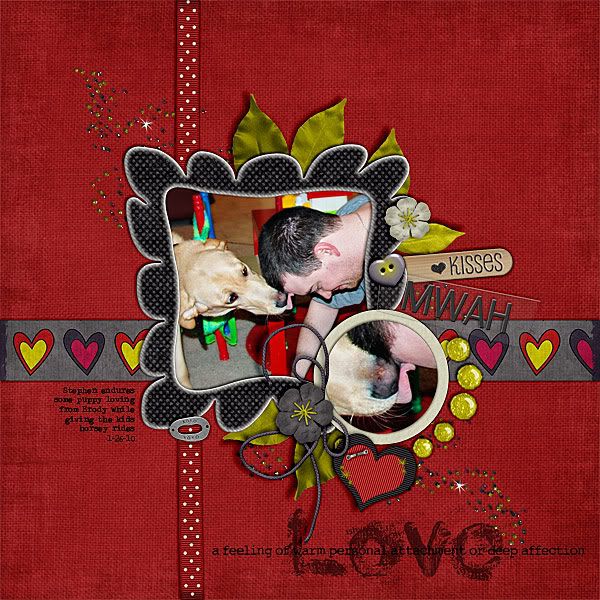 Click image for full credits. It provides ANOTHER sneak peek of Elegant Wordart by Bethany wordart this week! Man, you guys are LUCKY this week! Available Friday, Feb 5th at Scrap Orchard.
Ok last but certainly NOT LEAST! Little Red Scraps and Altered Sea collaborated to produce this lovely and elegant kit called "Mommyhood" this week.
This kit is part of their Grand Opening at Digiscraps Drive-In this week! They are having a big sale to celebrate:
If you spend at least $3.00 between the four stores (the three designers that make up Red Genius Enterprises, plus their RGE store) then you get a savings of 25%! Plus if you spend only  $1.99, you get the free grab bag below!
Here is the layout I made with Mommyhood this week: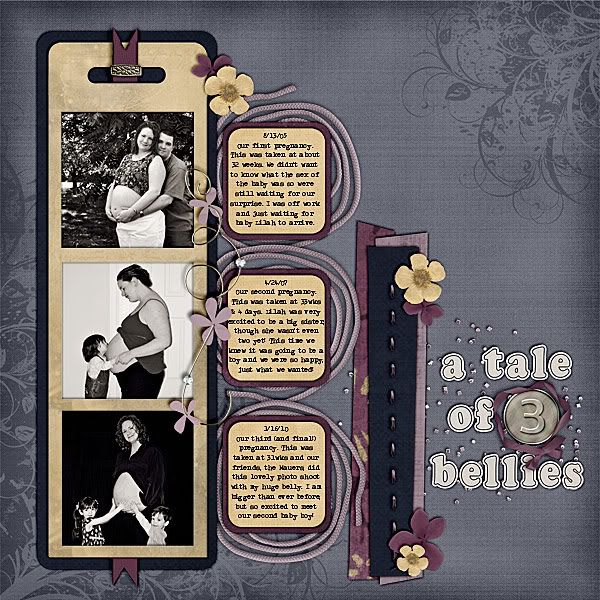 And guess what??? I made you wait THIS LONG for a freebie! Click on my layout of "A Tale of 3 Bellies" above to download a quickpage! (Bellies not included hehe)
Click HERE or on the image to download!!
Know what ELSE I'm gonna do??? Since you got a sneak peek at Elegant Wordart by Bethany 's releases for this week, I'm going to give away to one lucky reader a coupon for a FREE wordart pack from her store!!!!! And come on, who doesn't love some Bethany goodies?? Just leave a comment on this post and I will be back FRIDAY with the winner when I post Bethany's new releases for the week!
One Response to "Kit releases, Grab bags and Layouts, oh my!!! Oh yeah, and a FREEBIE!"