Archive for March 26th, 2010
Hey everyone,  I've been a bit of a blog-wanker haven't I? Sorry about that. My little man has been keeping me quite busy. The first few weeks it was because he was a preemie and needed extra attention to feeding and pumping to get my milk going, and lately its because he's in a growth spurt and wants to nurse CONSTANTLY! I've got quite a few things to show you today, go grab your coffee!
First off is this pretty kit from Little Red Scraps called Apple Blossom Time:
Here is the beautiful layout I made with it: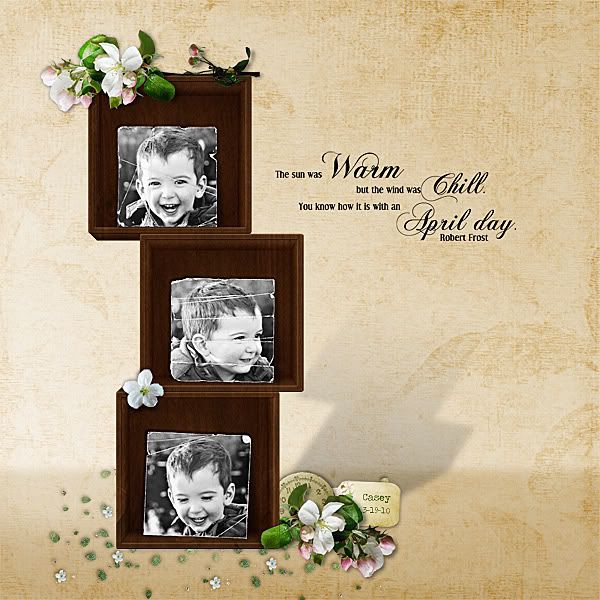 Apple Blossom Time is on sale at DigiScrap Drive-In for 25% off, with free cardstock add on, until April 2.
Make sure you go check out Little Red Scraps blog, she has a free add-on as well as links to some quickpage freebies for you!
Next is a collab from two of my fave designers, Erin's Dreams and Litabells, called Berry Sweet.
Isn't it purty?? Make sure you go check out Erin's blog, she has this pretty freebie for you:
Ok, and finally I want to show you a layout I made with Bethany's latest release! Oh, and big news, she has moved her store to Scrapbookgraphics! More on that in a second….here is my layout!
…made with Flutterby from Litabells and BZB Designs and this wordart pack by Elegant Wordart by Bethany:
So now that I have shown off…..I have goodies to give away! Go to the Scrapbookgraphics forum to enter to win a $5.00 coupon to Bethany's brand new store!!!