Archive for April 9th, 2010
Yep, I'm back. I came out of "retirement". I didn't last long did I???? I guess I should have realized that it was my difficult pregnancy squashing my love for designing and just "hung in there"! But that's ok, I am retiring most of my old products anyways…. and I am going to be putting a few different things in my store from now on, starting with this week!
My first new products are actually both tools for designers. First, "Design Tools: Smoothing Action" is a Photoshop action that eliminates those pesky jagged edges with the simple click of a button!
As you can see in the examples, those extra little bits left when we extract items as well as any stray pixels will be removed in just one click! This action is 25% off this week only!
Next, I have my first doodle pack in the store, "Doodle-rama: Animals"
This designer resource contains 7 animal doodles in PNG and PSD format. These doodles are permitted for commercial, personal or scrap-for-hire use and are easily colored and customized to fit your needs. 25% off for this week!
And finally, I have put my Sunset on the Beach kit and matching glitter back in the store!
You can pick it up for 25% off this week only!
Ok, I can't let you go without a freebie to celebrate my return, here is a colored example plus  my turtle doodle from the "Doodle-rama: Animals" pack!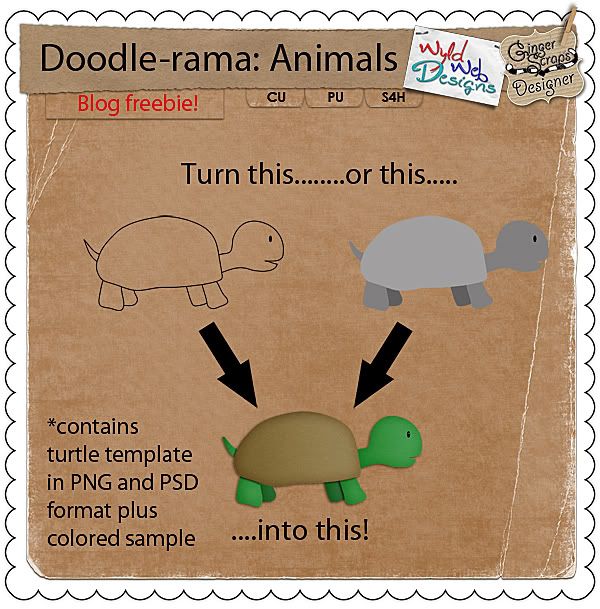 Sorry link has expired.