My little princess had her first ballet recital last night. Isn't she the cutest thing you've ever seen?
She did really well and she was so excited to get flowers afterwards.
My new product in the store this week:
Look familiar? Hehe I created a mini quickpage album from my pages with Jen's latest kit! Get it for 30% off this week only!
Speaking of Jen, she opened her store at Gotta Pixel this week!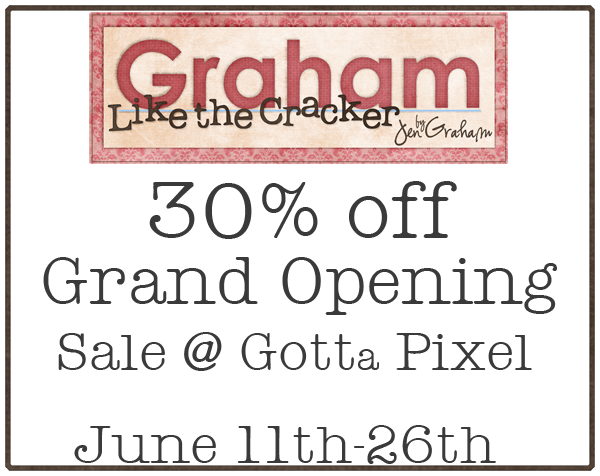 Go check it out before it goes back to regular price!
She also re-released Junior this week. Remember this layout?
Junior is an awesome little boy kit!
30% off until Friday!