Hey everyone! I'm so excited to bring you this week's release, "Train to Dreamland"! It's the kit I redecorated my blog with and it is the first time in a long time that I have felt the creative juices flowing easily….for the past several months it has felt like "work" instead of fun! I like work better when it is just fun LOL! So here it is!!!!
Is there anything sweeter to look at than a sleeping baby? This kit is inspired by all those sweet sleepy photos of our little ones! Soft, pastel colors decorate the chipboard elements in this whimsical kit that is perfect for the quieter moments with our babies. The photo above is what kept those creative juices flowing, and this is the layout that I created when I was done:
Isn't he cute? At least when he's sleeping
This week only, you will get included with your download the matching cardstock pack:
You don't need to do anything, just add the regular kit to your cart and the cardstock pack will be included with your download links. After this week, it will only be available as a separate purchase!
I also made the matching alpha you see in the the layout above:
Both are 20% off this week only, plus the free cardstock included with the kit for this week!
Here is a slideshow of the gorgeous layouts that my CT made with this kit:

And just because I loves you guys, I made a tiny add-on freebie, enjoy!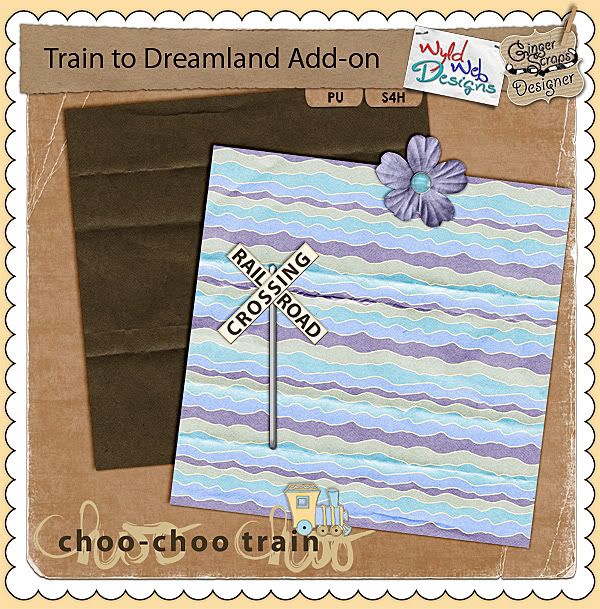 Click on the image or HERE to download!
2 Responses to "Kit release: Train to Dreamland"