Hey there digiland! Long time not much blog, hey? Well since I just finished working 7 days in a row, maybe you'll forgive me?
My folks are visiting this weekend so I'm excited for a good weekend. I'm cooking them marinated flank steak, lemon-ginger shrimp, caesar salad and fresh green beans with a side of fresh bread and a lovely glass of red wine. I love cooking for company!
Anyways, the reason I'm here today is to tell you that my final kit from Designer Survivor is now in my Gingerscraps store!
Funky Monkey is on sale for 25% percent off this weekend only! Plus, there is a little extra savings for you available on my Facebook fanpage, make sure you go "like" me to get some extra savings!
Look at what some of my CT did with it: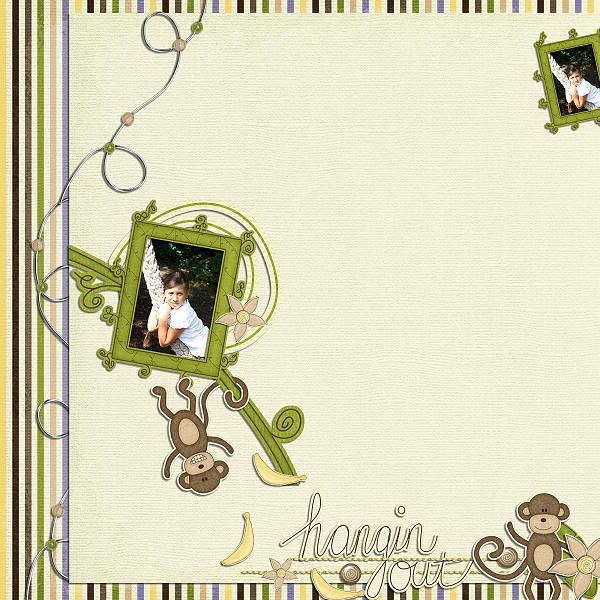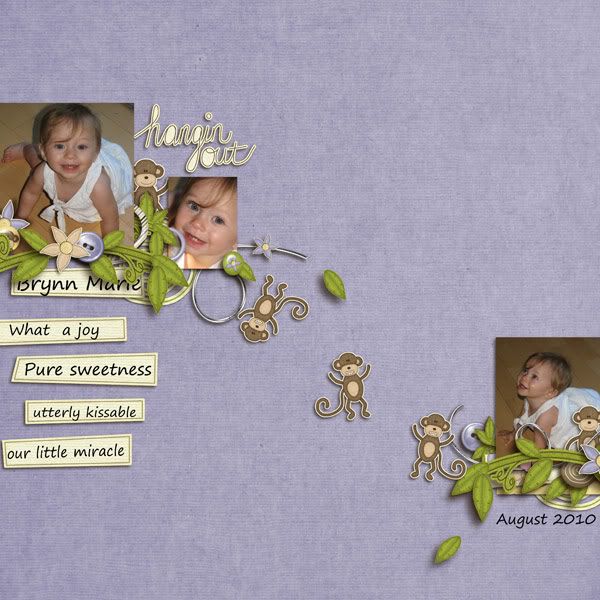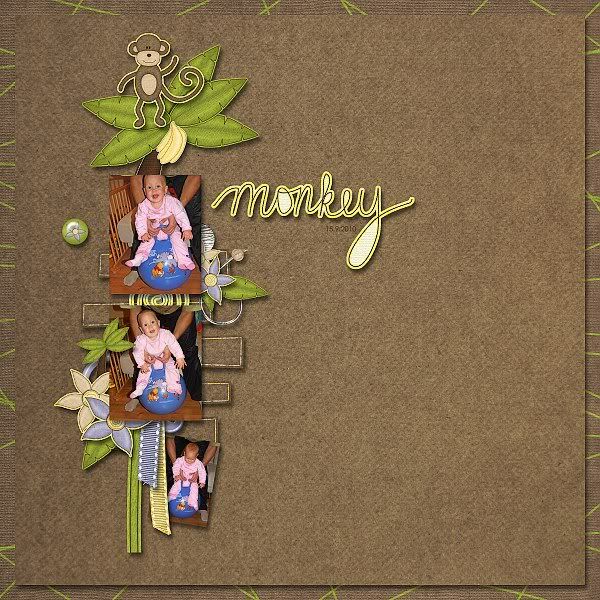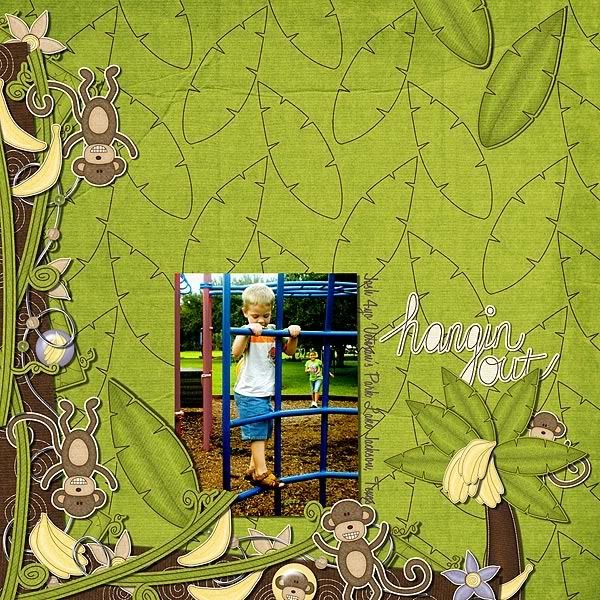 They did an awesome job!
Well I need to go peel some shrimp, yummo! Thanks for looking and have a great weekend!