Archive for October 8th, 2010
Before I get on with "business", I just have to share a recent pic of my monkeys….they are so stinkin cute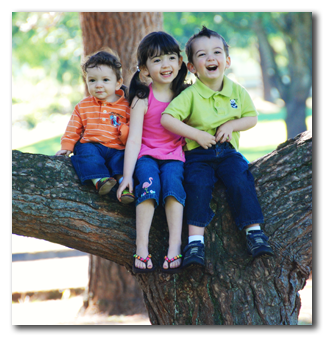 And just in case you were wondering….my little man is being held up in the tree by my husband who is hiding behind them LOL! Speaking of family…
….did you go on any roadtrips this past summer? Then this is the kit you need! Roadtrip by Wyld Web Designs contains 12 papers and over 30 elements to highlight those special highway memories. Whether you were on your way to a camping trip, on a family vacation, or just plain ol' boring driving somewhere, this kit can brighten up any photo layout!
Now you need a catchy title for those terrific getaway layouts! This collection of wordarts will give you the perfect one! This pack contains the 7 wordarts as shown plus a bonus blank speech bubble! Some elements come in both shadowed and non-shadowed versions for your convenience.
This bright collection of alphas will coordinate perfectly with your Roadtrip! layouts. This alpha comes in five colors in both upper and lowercase
All of these are 25% off this week only, or you can get all three pieces for one low price by purchasing the Roadtrip! Value Bundle! *A savings of 30% off the regular prices, this is the best deal for those highway photos!
Here are some layouts from my CT and the Gingerscraps store CT to help inspire you: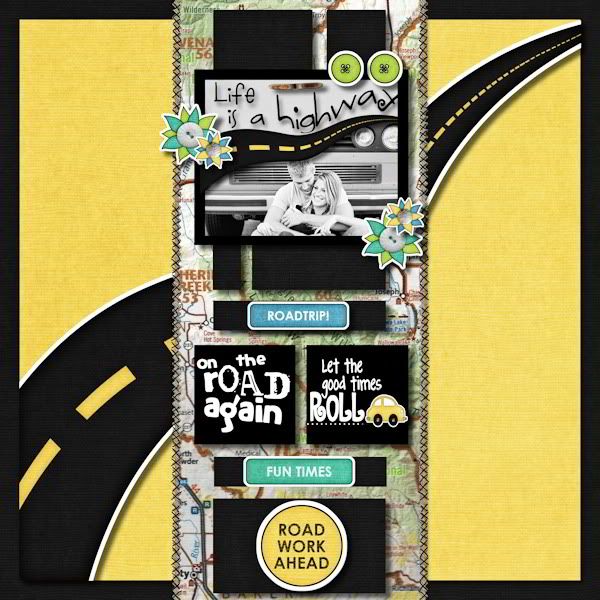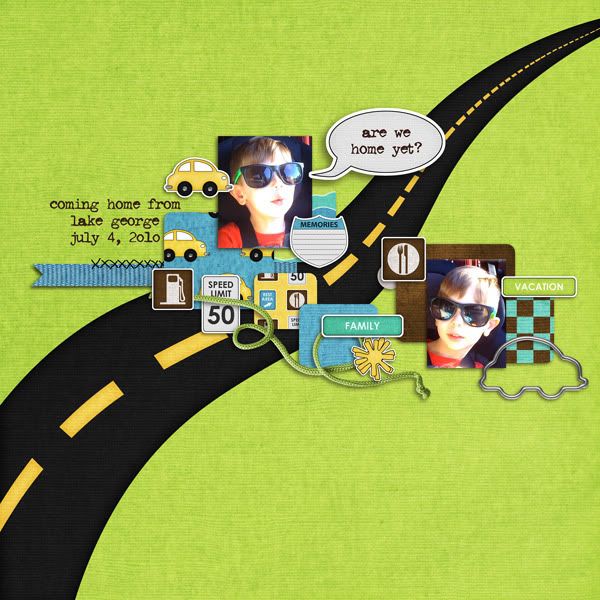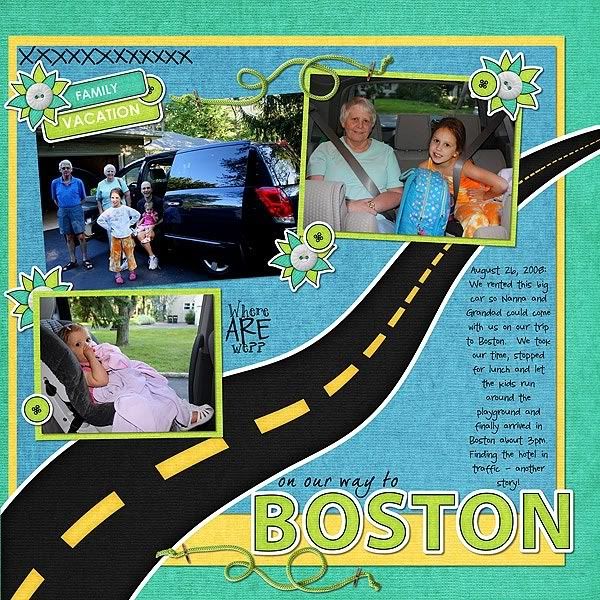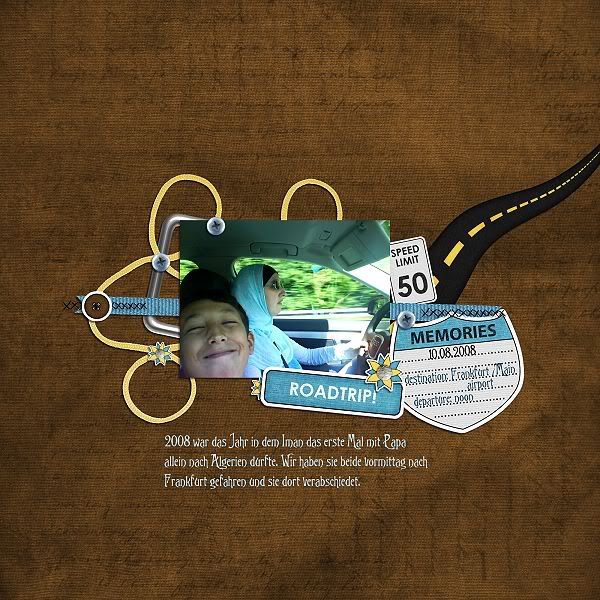 A few other exciting things….
Spend $10 on anything in the Gingerscraps store and get our new GingerBread Lady Collab for only $1! *That is a $6 savings!! *Plus with everything being 25% off, think about everything you can get!
Gingerscraps also has a new exclusive partnership with Persnickety Prints! Our customers will receive 10% off anything at Persnickety Prints just by entering our coupon code (which you can find in the store). *There is no catch! *You place your order with Persnickety Prints, enter our coupon code, they ship your order to you, and you save 10%.
I have ordered from Persnickety Prints and I can say first hand that their quality and customer service are absolutely excellent.
And finally, I am sponsoring the Gingerscraps Daily Download this month! If you haven't already checked it out, make sure you go to the Gingerscraps blog…the links are still up!