Archive for October 15th, 2010
If you missed this mini during our big 10 kits for 10 dollars sale, you can pick it up for 25% off this weekend! Pretty pinks and soothing browns make a lovely combination in this kit. *Simply Charming contains 6 papers and 23 elements. Pretty little girl not included
Regular price $3.50 on sale for $2.63!

Here is some creative team inspiration for you: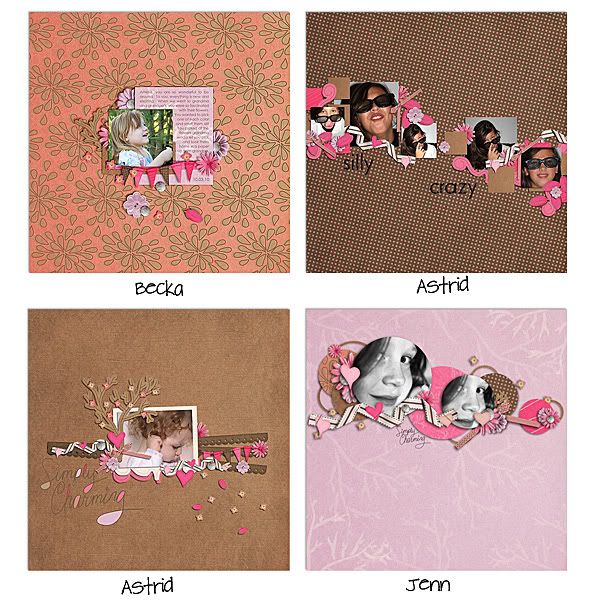 I also have a freebie for you! My talented CT member, Kim, has created a beautiful set of wordarts for you! Newsletter subscribers got exclusive access to the first set, so if you don't want to miss future fabulous freebies, make sure you subscribe to my newsletter up at the top of the page! If you want the third set, make sure you visit my Facebook page and "like" me!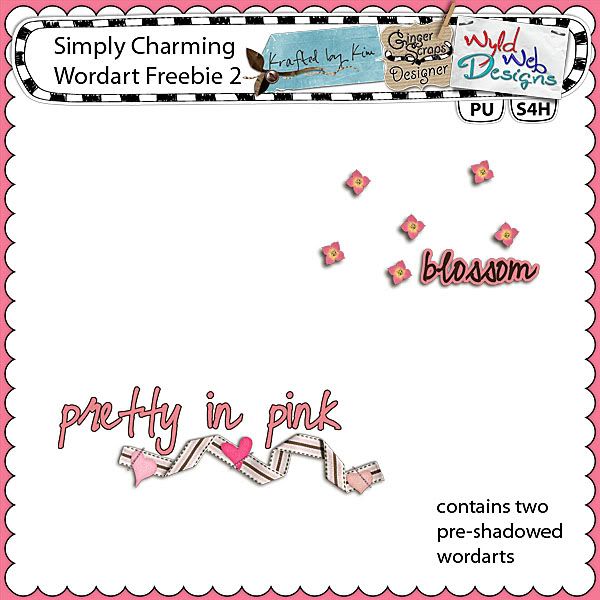 Sorry, link has expired, look for this in my store!