Happy Friday everyone! I have a special treat for you this week, a collaboration with the fabulous Teri of Piccolina Designs! We met during this summer's Designer Survivor competition and she was a treat to work with!
We loved the idea of a zoo themed kit, so "Welcome to the Zoo" was born!


This kit is full of fun colors and fun animal doodles.  There are 25 papers in this kit. There are 2 different sets of solid papers (total of 12 papers) and 13 patterned papers, including polka dots, stripes and animal prints.  The kit has 66 fabulous elements to compliment your layouts.  A few of the included elements are 9 different styles of ribbons and stitches, 4 frames, some hardware pieces, a bead scatter, a few buttons, a cage and fence to keep the animals in, a fence overlay and 4 pieces of wordart.  We have also included some nature doodles (flowers, leaves, vines, and a tree).   But what would a zoo be without the animals?!  This kit has lions, tigers, and bears!!!  Oh my!  Not to mention monkeys, a hippo, a giraffe, a bird, a panda, an elephant, a zebra and a rhino. This kit also includes a fun alpha + numbers to use in recording the fun you have at the zoo.
My creative team had lots of fun with this kit, here are a few to inspire you!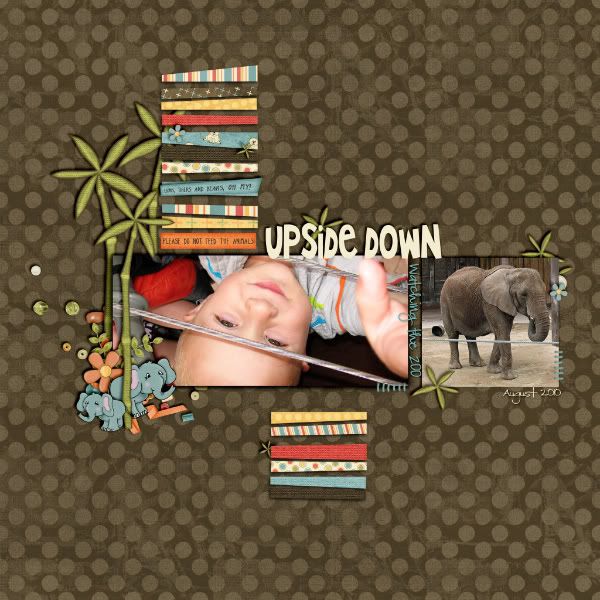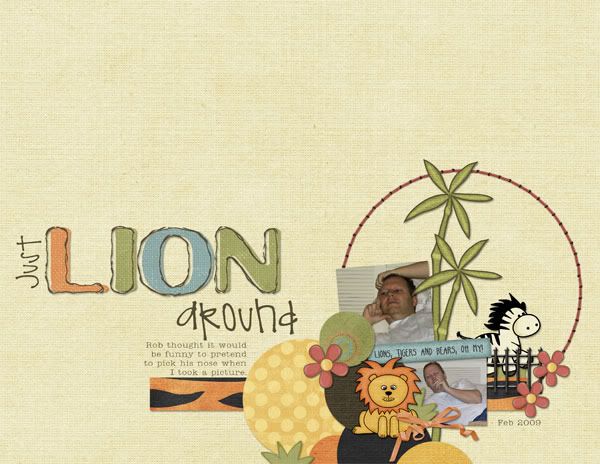 Welcome to the Zoo is 25% off this weekend only!
Also, don't forget that the Gingerscraps Halloween Bash is on all weekend long!
Happy Halloween, and I hope to see you in the forums!