Hello train riders! Welcome from the mega blog train! You should have arrived here from Angel Hartline Designs. You must be tired already! Well stay a while and see what I have in store for you!
Today, November 1st is the Gingerscraps $1 Bake Sale! I have three products for an amazing low price of only $1 today only!!!
If you missed the Goblin Delights freebie on my blog during our Halloween Bash blog train, today you can pick it up for only $1!!!
If you missed any of the daily download freebies during the month of October, you can pick up the entire kit today only for just $1!

These wordarts were given as freebies in my newsletter, on my blog and on my Facebook page. If you missed any of them, now is your chance to pick it up for only $1 today! And make sure you're signed up for all of them so you don't miss out again!

Also, you will want to check out my newest release, Welcome to the Zoo with Piccolina Designs!
Ok, you want the freebie right? Here's the slideshow of the entire train:
And here is my portion, I hope you like it!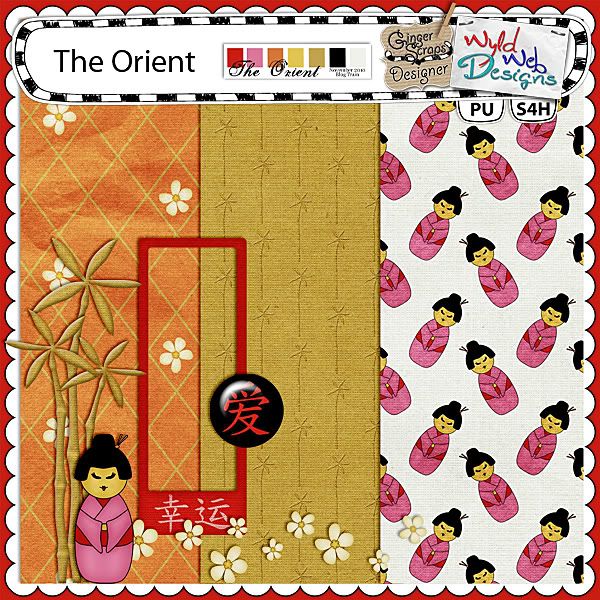 Click on the image or HERE to download, and please leave a comment if you download, it is always appreciated!
The next stop on your mega blog train is: Pixie Perfect Designs
Remember, if you get lost, you can always find your way again on the Mega Blog Train Blog!
16 Responses to "November Mega Blog Train: The Orient"