I am having a call!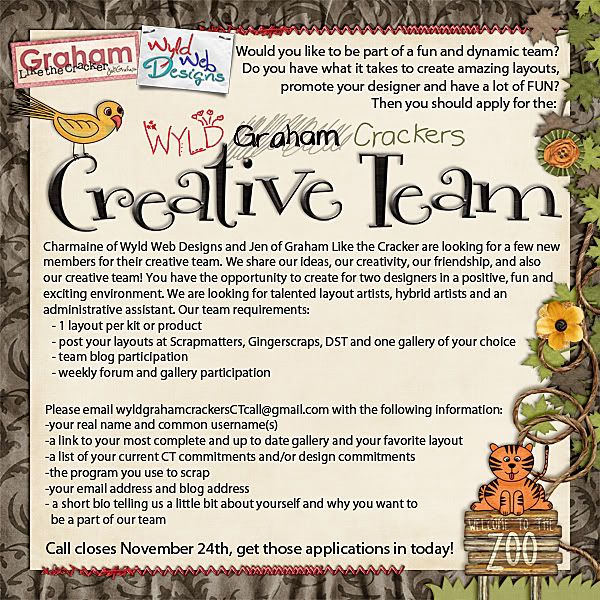 Charmaine of Wyld Web Designs and Jen of Graham Like the Cracker are looking for a few new
members for their creative team. We share our ideas, our creativity, our friendship, and also
our creative team! You have the opportunity to create for two designers in a positive, fun and
exciting environment. We are looking for talented layout artists, hybrid artists and an
administrative assistant. Our team requirements:
- 1 layout per kit or product
- post your layouts at Scrapmatters, Gingerscraps, DST and one gallery of your choice
- team blog participation
- weekly forum and gallery participation
Please email wyldgrahamcrackersCTcall –at– gmail –dot– com with the following information:
-your real name and common username(s)
-a link to your most complete and up to date gallery and your favorite layout
-a list of your current CT commitments and/or design commitments
-the program you use to scrap
-your email address and blog address
- a short bio telling us a little bit about yourself and why you want to be a part of our team
Call closes November 24th, get those applications in today!