Happy Black Friday to my US fans! This is the most shopping-frenzied time of the year for us all, and digi-buys are no exception! My entire store is 50% off through Monday!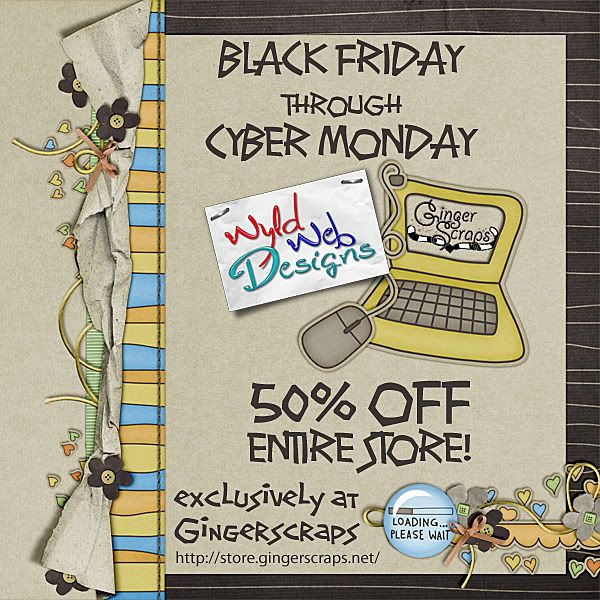 And that includes my NEW RELEASE!!
I really love my computer and my online friends. My daily routine is to get up, make breakfast and coffee, and sit at my computer to see what my friends and forums are up to while I eat and drink. Bad for my computer and keyboard? You betcha, but fun for me! As an homage to the Brad Paisley song, I entitled this collection, "So Much Cooler Online", not just because we can all BE cool online, but because being online is, like, cool
You can get each piece individually, or you can get the entire collection for only $10, that is a savings of over 30% every day! AND, you can actually get this collection for ONLY $5 ALL WEEKEND for Black Friday-Cyber Monday savings!

Here are a few inspring layouts from the Wyld Web Designs and Gingerscraps creative team: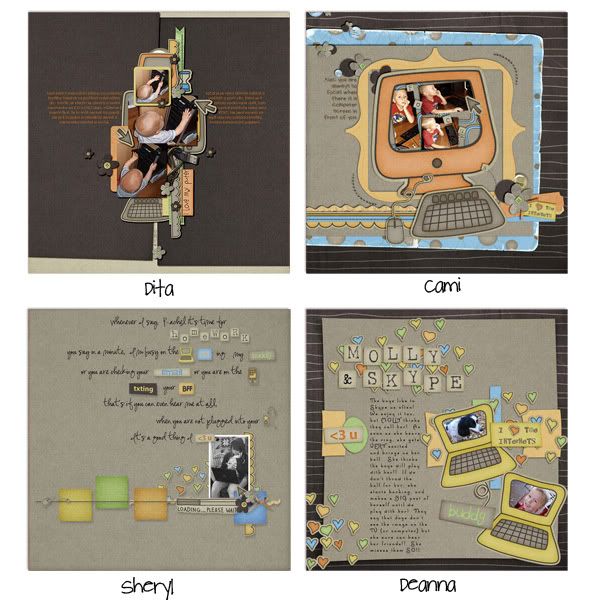 And to help kick off the holiday season, I also have this template pack for you to get scrapping those memories!

One of her creative team members, Carina, created these beautiful hybrid cards with the templates: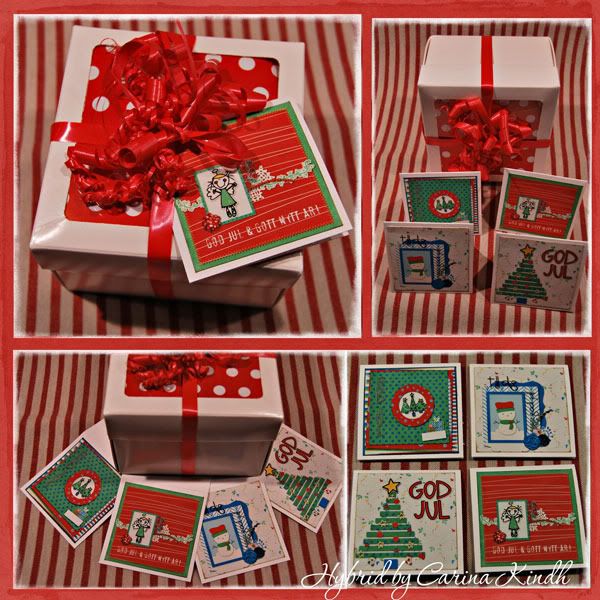 Have a fantastic weekend and enjoy your shopping!
P.S. Better make sure you are signed up to "like" Wyld Web Designs on Facebook….there's gonna be some good giveaways this weekend!