Archive for December 1st, 2011
It's Gingerscraps Buffet time again! You know what that means, all you can scrap! And as you know, get it now, because these items are only $1 each for a short time!
This month our Buffet is Who Village, inspired by The Grinch Who Stole Christmas! Here is what I have to show you!!
Get one, get two, heck, get them all! They're only $1!!!
Here's a couple of layouts to inspire you:
It's also the $1 Bake Sale today, I have a few oldies but goodies in the sale this month!
Your little darling princesses will be getting all dressed up for Christmas, and what better kit to scrap their adorable photos than Dressup Darlings!
Next, speaking of holidays, this is last years template set that I created for your holiday layouts, Rockin' the Layouts Vol 3 – Holiday Edition:
…and if we're going to make it all formal and fancy, then you definitely need to pick up these elegant Embossed Frames:
and finally, if you are doing a December Daily project this year, these Journaling Prompts will be a perfect jumpstart to telling your holiday story!
Get these hot deals today!
P.S…..the winner of my blog template challenge in November is MamaCake with this gorgeous layout!
Thanks for playing and email me to receive your prize!
I have another template challenge for December, but this one is at Gingerscraps: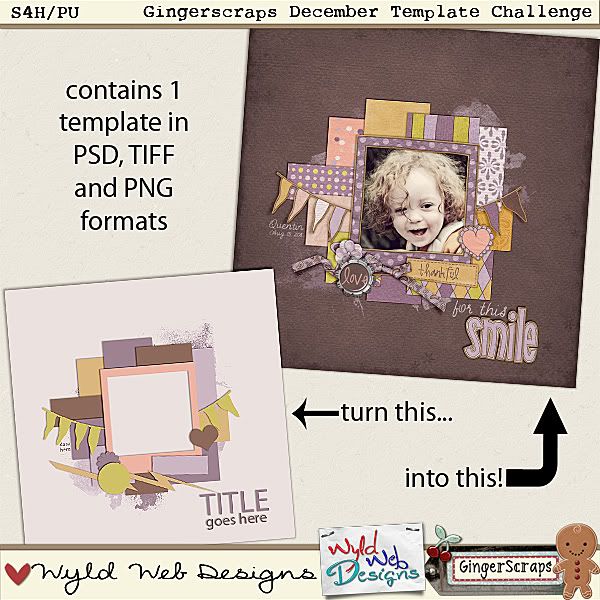 Head to the forums to download and play along with us!
Hope you all have a fantastic December, and I look forward to seeing your layouts in the gallery!