Archive for December 3rd, 2011
Hey there scrapping fans, I have a quick tutorial for you today!
I released this Who Village Stitches and Splats this week, and I thought you might like to know how to use them on your page effectively!
So first, we open a new layout and plop a paper and a splat on it: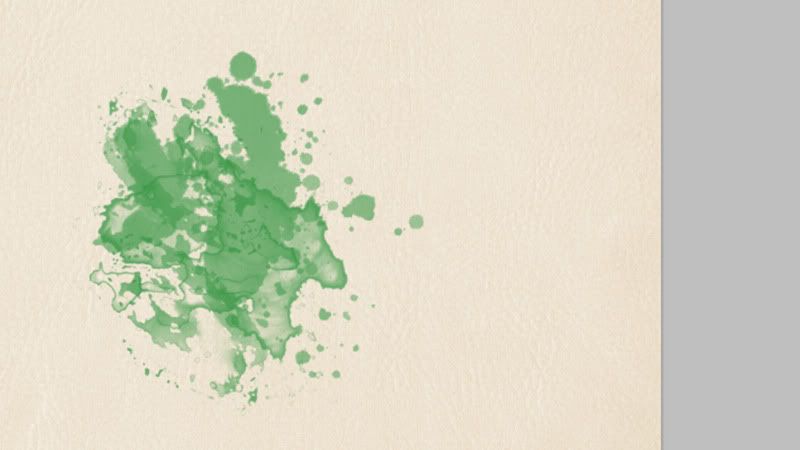 Now, some people's natural tendency is "ok, I have it on my page, now I apply drop shadows to EVERYTHING!"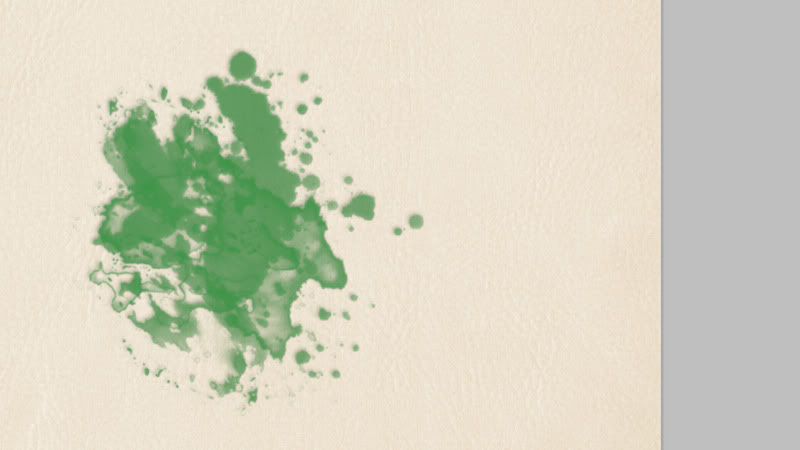 Well now that just doesn't look right, does it??? If you think about it, does ink or paint on a page actually throw a shadow in real life? Nope. Well, unless you use the amount of paint on your page that my 4 year old would, but I don't usually let him scrapbook
So, you ask, what next then?? Well next, you double click the splat layer in your layers palette and bring up a Layer Style menu that looks like this: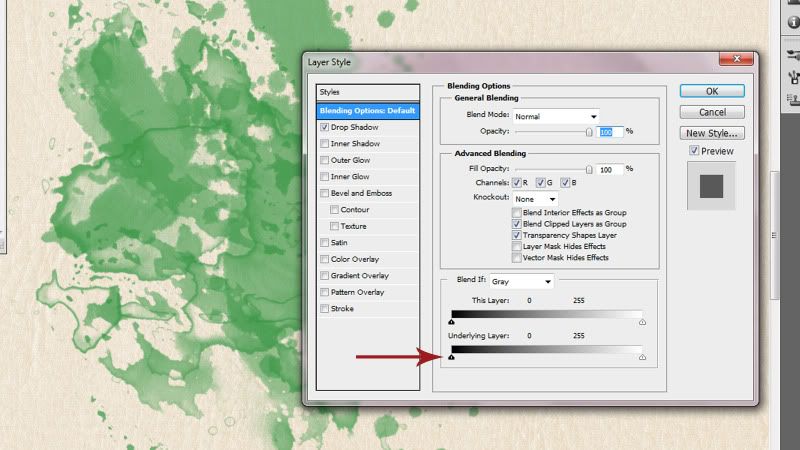 It defaults to the first page, the Blending menu. See that tiny little triangle button that my red arrow is pointing to? That's the key to making your paint look real on your page! Click your mouse and hold while dragging the triangle button to the right, like this:
Notice how the splat suddenly has some "holes" where the paper underneath is starting to show through? Well, it is not quite looking right yet, but we're getting there. Here's the tricky part; now you hold down the ALT key while clicking and dragging the LEFT HALF of the triangle back to the right, like this: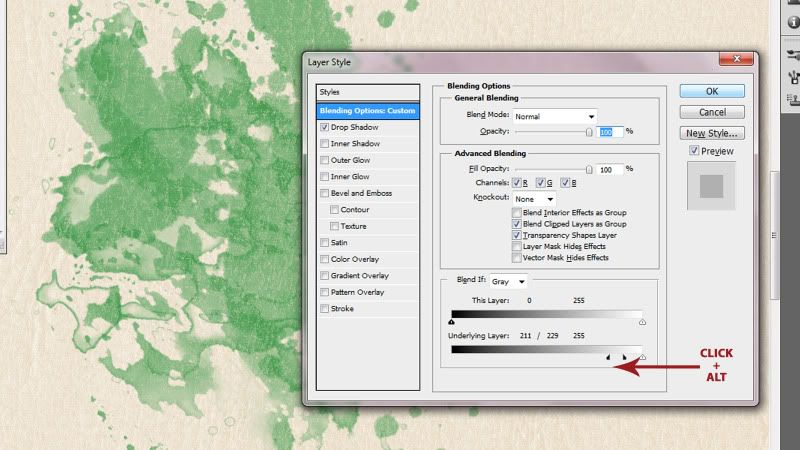 See how the halves of the triangle button separated into two? And notice our splat – the texture of the paper now shows through our splat, looking MUCH more like real paint or ink! Neat trick hey? I discovered this trick from SuzyQ Scraps, where she describes on this Daily Digi post how to use this technique for text, so that your journaling doesn't "float" on your page. Try it next time you use anything like text or paint that shouldn't "float" or cast shadows, you will love the effect!
Hope you enjoyed the tutorial, leave me a comment if you learned something, or if there is another subject you'd like a tutorial about!
xoxo