I got the chance this month to collaborate with the lovely Kathy Winters, and we created this manly collection for you! It was inspired by my crazy family actually. All the men in my family wear these hideous plaid jackets all the time around the house and it is an ongoing family joke that they are actually "dinner jackets" for hicks, or "Beaver Creekers" as they are called in my hometown! So that is where the unusual title originates from! Here is a picture of my husband, my brother, my stepdad and, for fun, my sister-in-law, in these "lovely" plaid jackets this past Christmas, taken moments before our formal dinner was served: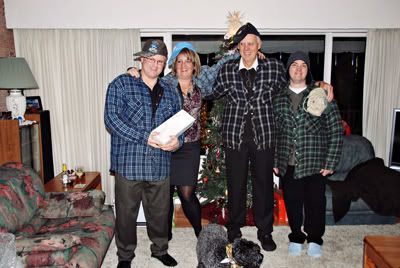 So, picture these crazy people when you peruse this masculine collection!
And of course there is a multitude of add-on products from both of us!
Of course we also have these goodies bundled at a huge savings, save 60%!!
I also have a HUGE sale going on right now! I'm retiring some of my older kits and products, and they are all 70% off!!!
These items will all be gone for good after this sale, so if you have anything that catches your eye, get it now, you will not see it again!
Thanks for looking, have a great weekend!
Yay, the 1st of the month is always the best – it's Buffet time, Bake Sale time, and the new challenges get posted!
I have a new element pack for you this month that coordinates with the Reading Room March Buffet:

Pin It

Reading is huge in my house, we've always read to the kids and they all love to read themselves to sleep at night. Ok, not the baby, but he is well on his way. He even "negotiates" for more books at bedtime with his new-found understanding of the phrase "one more"
This element pack is only $1 for the next few days, get it on sale! It coordinates with the rest of the fabulous March Buffet as well.
Here is the layout I created with my pack and some from the other GS designers: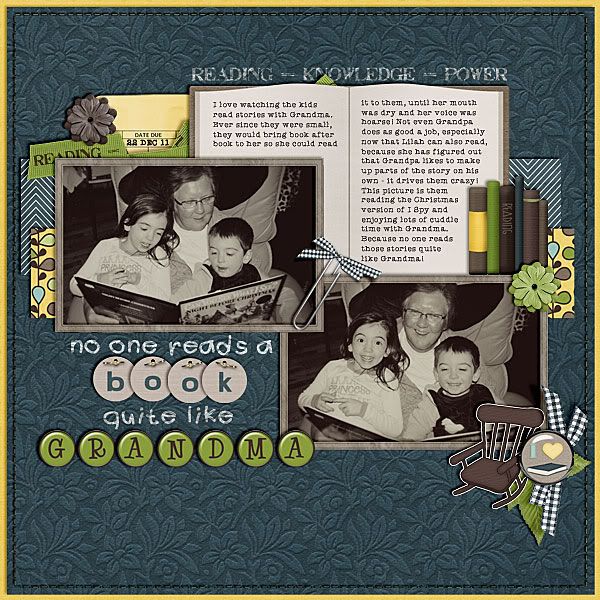 I'm also hosting the March Template challenge at Gingerscraps, so head on over to the forum for this template and play along with me: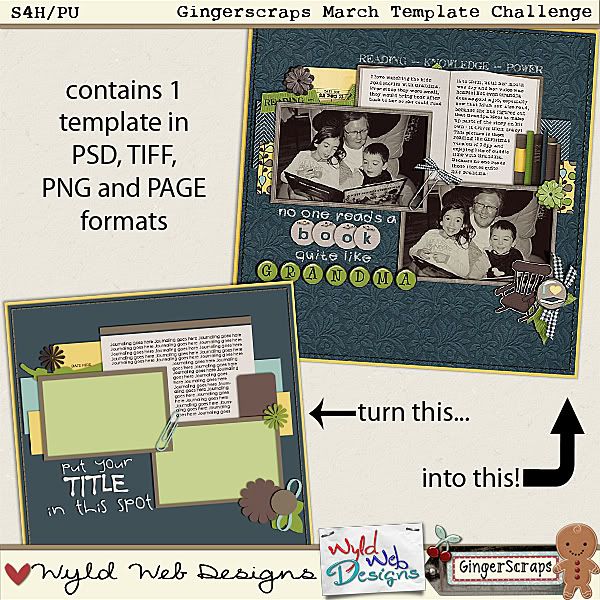 Thanks for looking, and I'll see you in the forums!