Yay, the 1st of the month is always the best – it's Buffet time, Bake Sale time, and the new challenges get posted!
I have a new element pack for you this month that coordinates with the Reading Room March Buffet:

Pin It

Reading is huge in my house, we've always read to the kids and they all love to read themselves to sleep at night. Ok, not the baby, but he is well on his way. He even "negotiates" for more books at bedtime with his new-found understanding of the phrase "one more"
This element pack is only $1 for the next few days, get it on sale! It coordinates with the rest of the fabulous March Buffet as well.
Here is the layout I created with my pack and some from the other GS designers: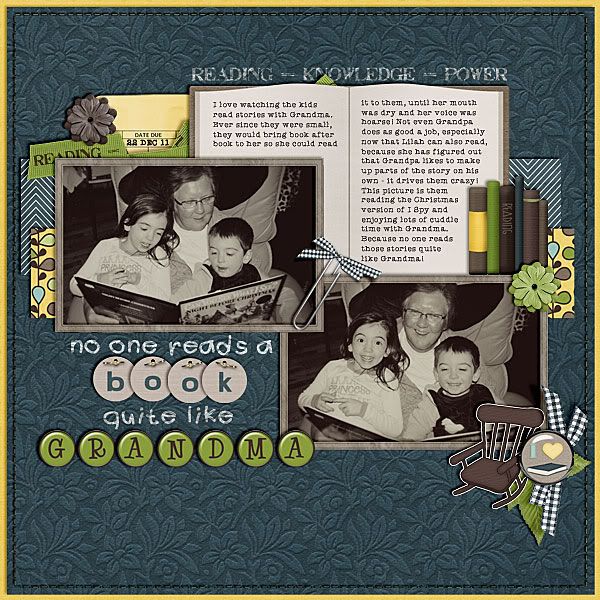 I'm also hosting the March Template challenge at Gingerscraps, so head on over to the forum for this template and play along with me: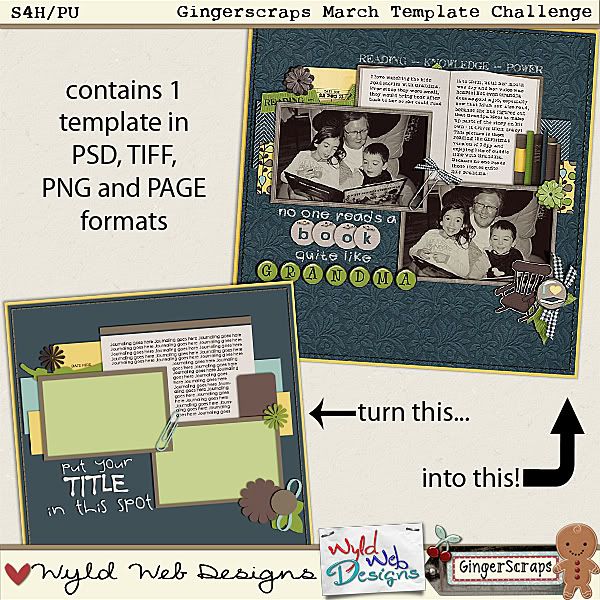 Thanks for looking, and I'll see you in the forums!