That's right, Gingerscraps is having a special Christmas in July celebration!
Save big on all Christmas related products in the store, including my Christmas themed products:
Find my re-release, Funky Christmas, part of a huge matching Gingerscraps Buffet:
And don't miss the special challenges and games as part of our celebration this week! Go check it out in the forum! I've got a selective coloring technique challenge for you!
Finally, you can get this awesome mini as part of our Gingerscraps Christmas in July Facebook Hop!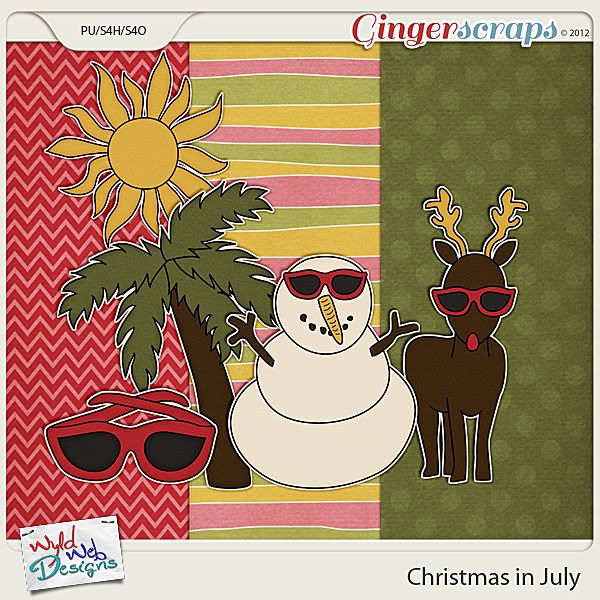 Have a great "Christmas" this week!
xoxo
One Response to "Merry Christmas…in July!"