Can you believe it is August already? Where did July go? Don't tell me summer is half over already?!?!? I guess it's true, time really DOES fly when you're having fun! This is the fun I was having last week: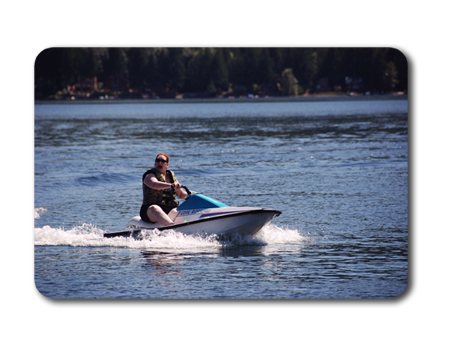 I know I know, not exactly glamorous, but it sure was FUN! This was taken on our annual trip to my parent's lake cabin. Have you taken a road trip vacation yet? It is a long drive for us, but well worth the trip! I have a super special for you this month, my Roadtrip! kit and coordinating packs are all on sale for $1 each this week! This is even cheaper than the BUNDLE price! Snap it up and scrap those summer road trip photos!
Here are a few CT layouts to remind you of the fun layouts with this collection!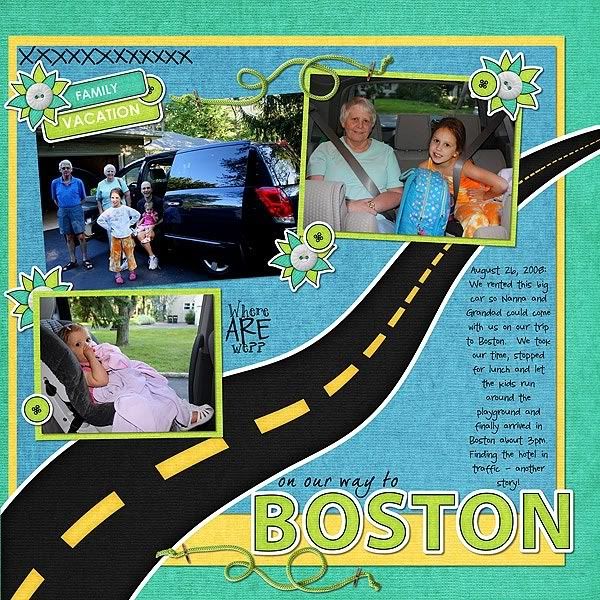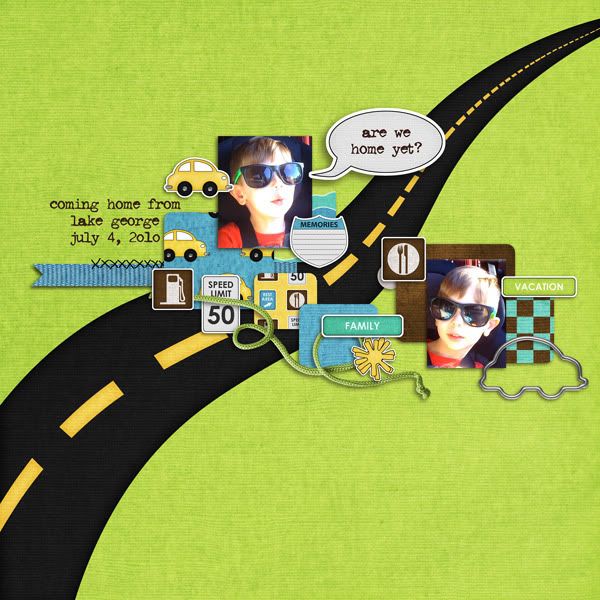 But hurry, the Bake Sale only lasts for a few days!!!