Archive for the 'Freebie' Category
Remember me? The one who designs sporadically and blogs about it even more sporadically? Yep, I'm still alive. Busy. Just. So. Busy. But I found time to throw my store on sale to celebrate the beloved Thanksgiving tradition of Black Friday and Cyber Monday!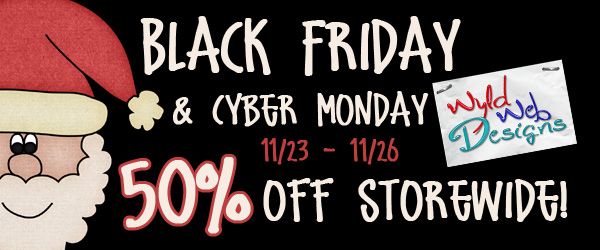 Everything in my store is half off….OR MORE! That's right, we have a little something special for our customers, the Gingerscraps Coffee Shop!
I've got a few things in the Coffee Shop for a deep discounted price, go snag them before the deal is over!
You may also want to check out my newest products at this amazing 50% off sale if you haven't seen them since the last time I wrote!
And because I love you and wish you all the best of this holiday season, here is a FREEBIE for you!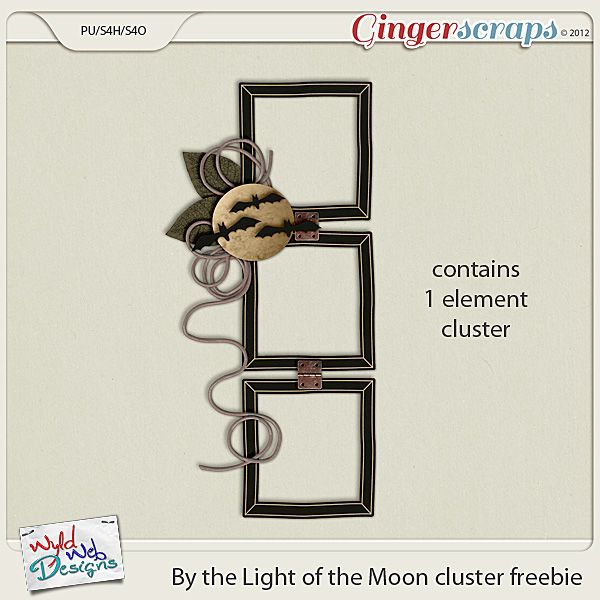 Click on the image or HERE to download!
Have a wonderful weekend!
xoxo
That's right, Gingerscraps is having a special Christmas in July celebration!
Save big on all Christmas related products in the store, including my Christmas themed products:
Find my re-release, Funky Christmas, part of a huge matching Gingerscraps Buffet:
And don't miss the special challenges and games as part of our celebration this week! Go check it out in the forum! I've got a selective coloring technique challenge for you!
Finally, you can get this awesome mini as part of our Gingerscraps Christmas in July Facebook Hop!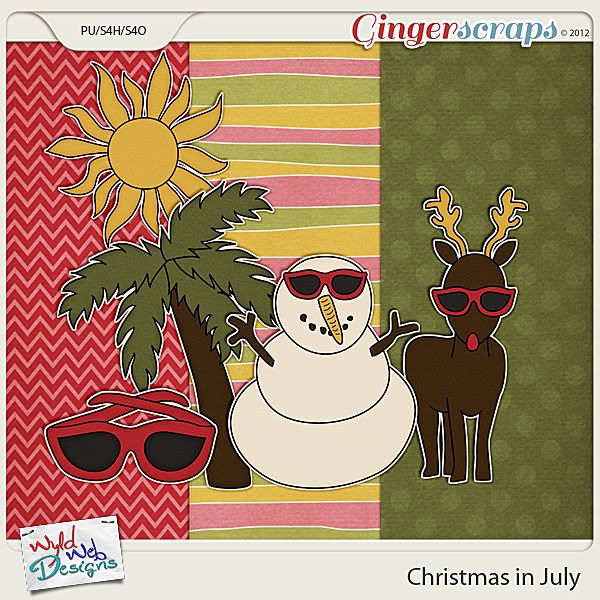 Have a great "Christmas" this week!
xoxo
I have a HUGE new collection for you this week!
It is all 25% off this weekend, or you can get the bundle for a savings of 35%!
Here are a few layouts from my fabulous CT and the Gingerbread Girls: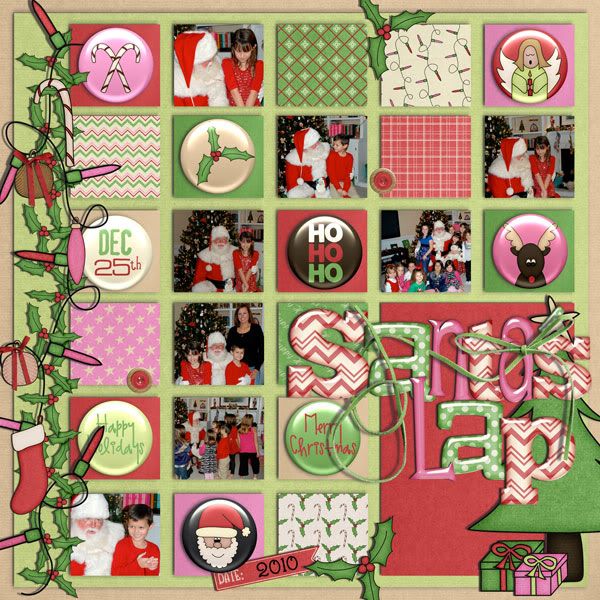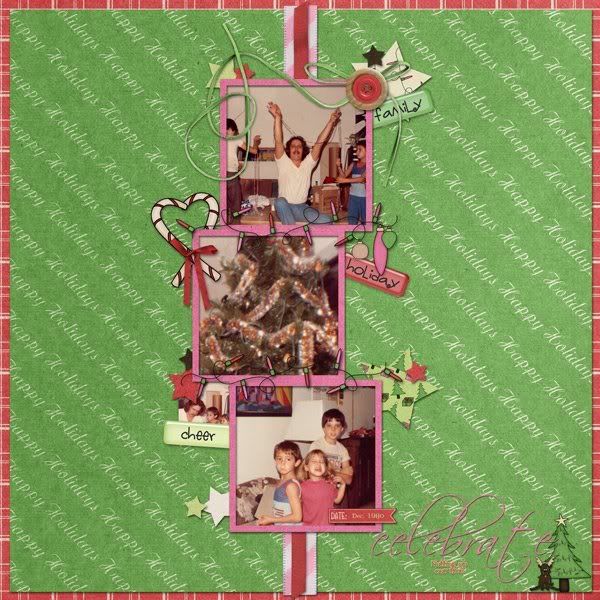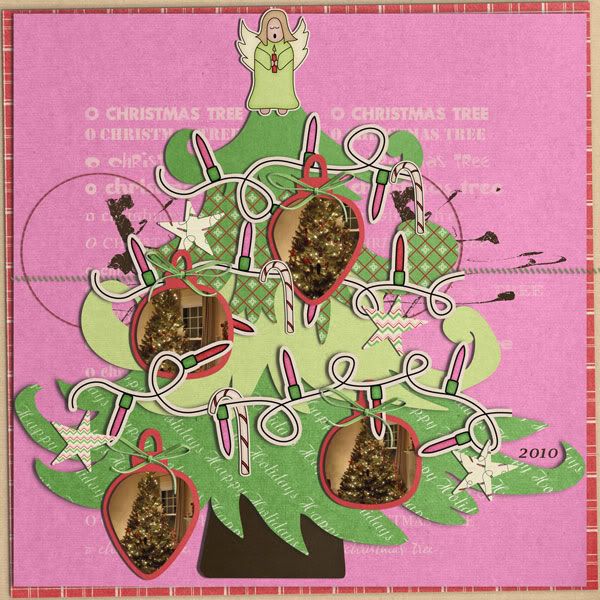 And here is your freebie, a matching set of flair buttons! This freebie will be for one week only, so make sure to download today!
Sorry this free download link has expired.  Please check my shop to purchase this item!
xoxo
It's Gingerscraps Buffet time again! You know what that means, all you can scrap! And as you know, get it now, because these items are only $1 each for a short time!
This month our Buffet is Who Village, inspired by The Grinch Who Stole Christmas! Here is what I have to show you!!
Get one, get two, heck, get them all! They're only $1!!!
Here's a couple of layouts to inspire you:
It's also the $1 Bake Sale today, I have a few oldies but goodies in the sale this month!
Your little darling princesses will be getting all dressed up for Christmas, and what better kit to scrap their adorable photos than Dressup Darlings!
Next, speaking of holidays, this is last years template set that I created for your holiday layouts, Rockin' the Layouts Vol 3 – Holiday Edition:
…and if we're going to make it all formal and fancy, then you definitely need to pick up these elegant Embossed Frames:
and finally, if you are doing a December Daily project this year, these Journaling Prompts will be a perfect jumpstart to telling your holiday story!
Get these hot deals today!
P.S…..the winner of my blog template challenge in November is MamaCake with this gorgeous layout!
Thanks for playing and email me to receive your prize!
I have another template challenge for December, but this one is at Gingerscraps: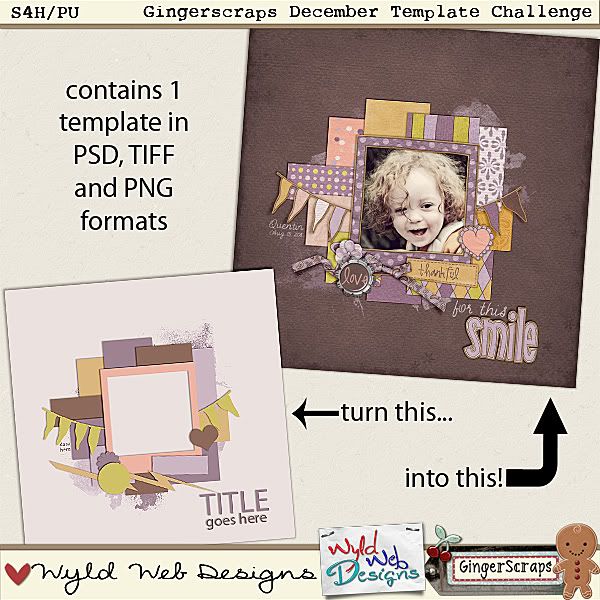 Head to the forums to download and play along with us!
Hope you all have a fantastic December, and I look forward to seeing your layouts in the gallery!
Do you want your layouts to stand out? To shine? To make someone say, wow, that is an amazing idea! Then this template pack will make that happen!
These templates were available free to members of the Log Your Memory site as part of my Guest Designer stay during November, but now you can get them for 50% off this weekend for my BLACK FRIDAY AND CYBER MONDAY SALE!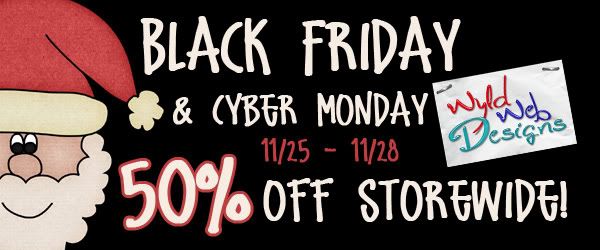 And just because I love you and this is the start of the holiday season, here is a FREE template for you!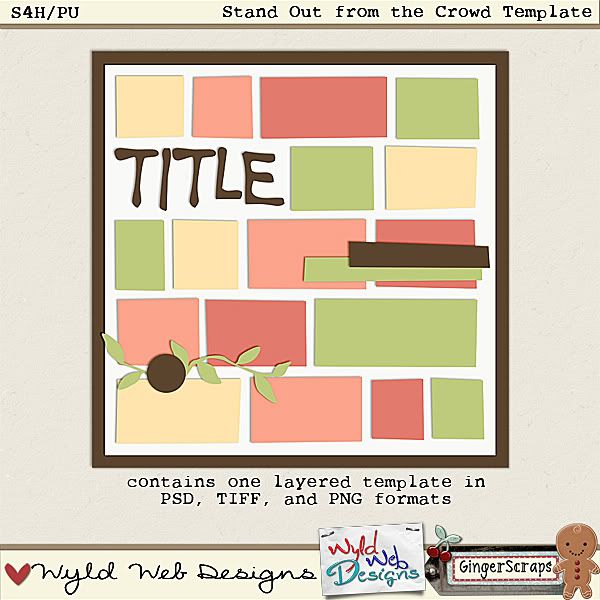 Click HERE or on the image to download.
Please leave some love if you like my work!
As an ADDED bonus, anyone who completes a layout with the free template by November 30th, 2011 at 9pm PST and posts it in the comments here on this post, will be entered to win a $5 coupon to my store!!!
Ok, now make sure you check out the deals in my store, you won't see these prices again for a long time! Have a great Thanksgiving weekend for my friends in the USA and enjoy your shopping! For all my other friends around the world, just plain have a great weekend, and enjoy the shopping too!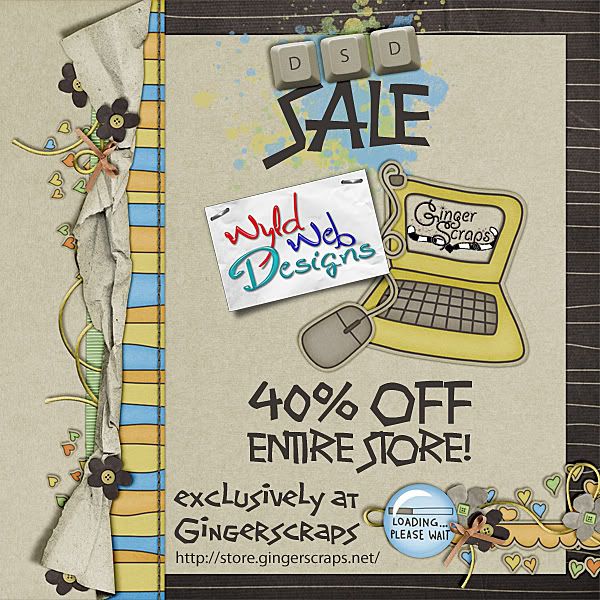 Don't miss this great 40% discount from November 4th through 6th in Wyld Web Designs entire store!
And for even MORE savings, you may want to check out THIS post over at Log Your Memory!
I am the featured Guest Designer at the Log Your Memory site for the month of November! Not only can you download this little freebie, but you will find a coupon to save even MORE this weekend!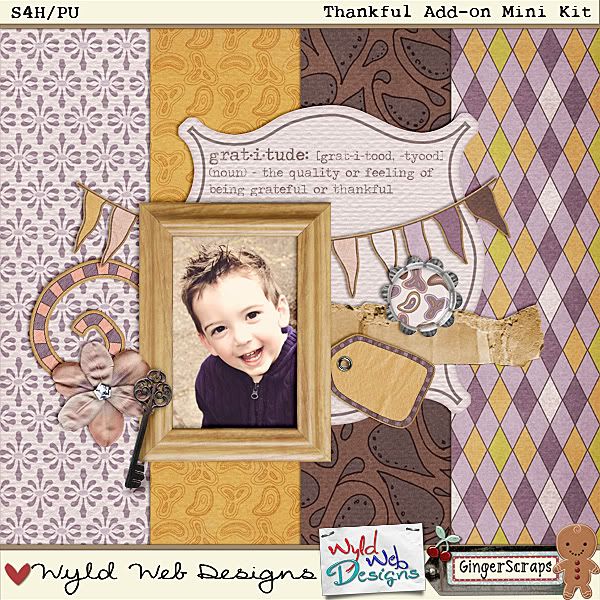 Note: discount is applied at checkout and will not show up until you view your cart.
Happy DSD, I hope you have a blast!
I did the technique challenge over at Gingerscraps again this month, and this time I did a tutorial on creating a journaling path. Check it out HERE over in the Gingerscraps forums, and make sure you read all the way to the bottom to get this freebie!!!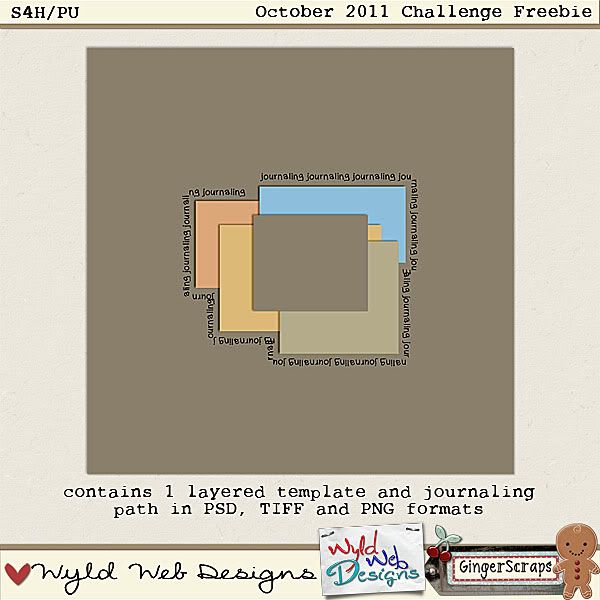 Welcome to the Mega Blog train! Before I show you my portion, let me show you a few things!
Today is the 1st of the month, and that means the $1.00 Bake Sale is back at Gingerscraps!
I broke up my iNSD grab bag and each piece is available separately now! Today only, you can get three of those pieces for only $1 each! That's right, cheaper even than the grab bag price!
Here are the pieces that are on sale today only:
These all go back up to regular price on June 2nd, don't delay!
I also have one more thing in the Bake sale this month, an oldie but a goodie that is perfect for June, the graduation month!
Ok, I've bragged enough about my goodies, I'll let you have your freebie now!
Here is my portion of the train: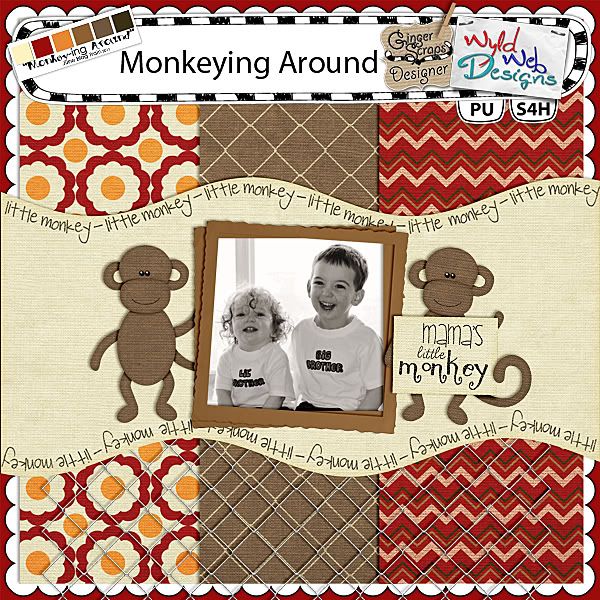 Click HERE or on the image to download.
Leave a comment if you download, they are always appreciated!
The next stop on the train is: Rose Thorn
Don't forget, if you get lost, you can always find your way again on the Blog Train Blog!
Happy interNational Scrapbooking day! I asked my husband for the entire day to myself to scrap and enjoy the digital wonderfulness….he says that is my Mother's Day present, but that's just fine with me, it's exactly what I want!
You should have arrived here from Jennifer Labre Designs, and I'll get to my part in just a second!
Before I show you my blog train goodie, I just want to remind you about my grab bag in the ScrapMatters shop this week, FIVE products for only FIVE dollars!
Go check it out, if you haven't tried my designs before, this is the perfect time, the price is right!
And if you aren't already a fan of Wyld Web Designs on Facebook, head over there to snag another freebie just for liking my page!
Ok, here is my contribution to the blog train:
*sorry this download has expired – this kit is available for purchase in the ScrapMatters store!*
Your next stop on this blog train is Chelle's Creations. Go check out her amazing products too!
If you ever get lost, you can find the entire train list up at the ScrapMatters blog!
Thanks for visiting!