Archive for the 'Sale' Category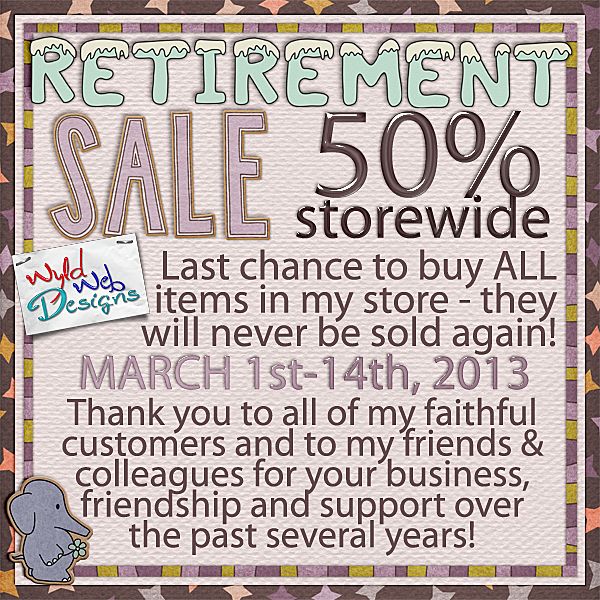 http://store.gingerscraps.net/WyldWeb-Designs/
Sadly I am resigning as a designer in March. I will still be here at GS, just not designing! Thank you everyone and especially Ginger for your support all these years! Make sure you buy anything on your wish list because my products will never be sold again!!
Remember me? The one who designs sporadically and blogs about it even more sporadically? Yep, I'm still alive. Busy. Just. So. Busy. But I found time to throw my store on sale to celebrate the beloved Thanksgiving tradition of Black Friday and Cyber Monday!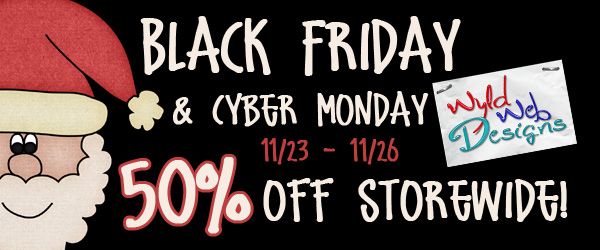 Everything in my store is half off….OR MORE! That's right, we have a little something special for our customers, the Gingerscraps Coffee Shop!
I've got a few things in the Coffee Shop for a deep discounted price, go snag them before the deal is over!
You may also want to check out my newest products at this amazing 50% off sale if you haven't seen them since the last time I wrote!
And because I love you and wish you all the best of this holiday season, here is a FREEBIE for you!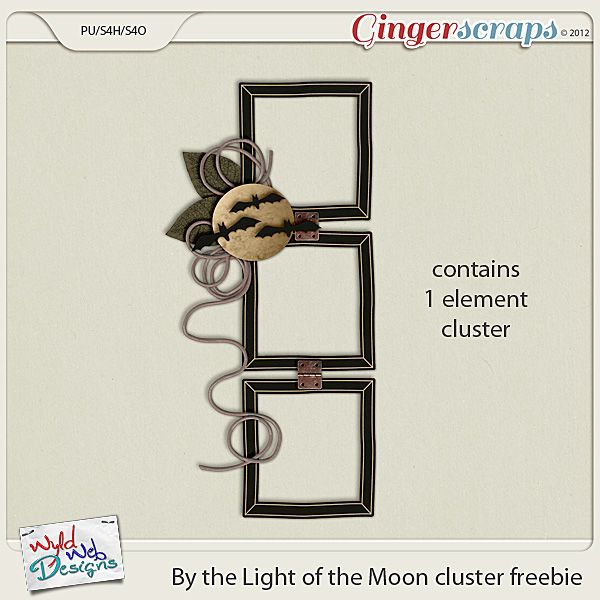 Click on the image or HERE to download!
Have a wonderful weekend!
xoxo
Wow, time for school again! I had a great summer and I hope you did too, but it is time to get ready for school days again! I love the prep for back to school actually, the supplies, the school shopping, all of it. I know I will change my tune once my daughter is old enough to be a challenge to shop with, but until then I will just enjoy it! Here is a kit that I've been working on for a long time, and it is finally ready!
If you have someone in school, this kit is the perfect one to showcase their days of education! Our digital agency works with many options for you and your family,  if you are a small business we can set you up with everything you need to know.
This is a special kit, Full of original doodles and school themed elements, this digital scrap kit is sure to show off your schoolboy or schoolgirl in style!
There is also a coordinating cardstock pack:
And a full alpha set that is perfect for your school themed layouts:
For this week only, I have a FREE WITH PURCHASE deal! Buy the full School is Cool kit, and get the Grade Labels for FREE!
Here is some fabulous inspiration from my creative team!
A two-pager by Trina: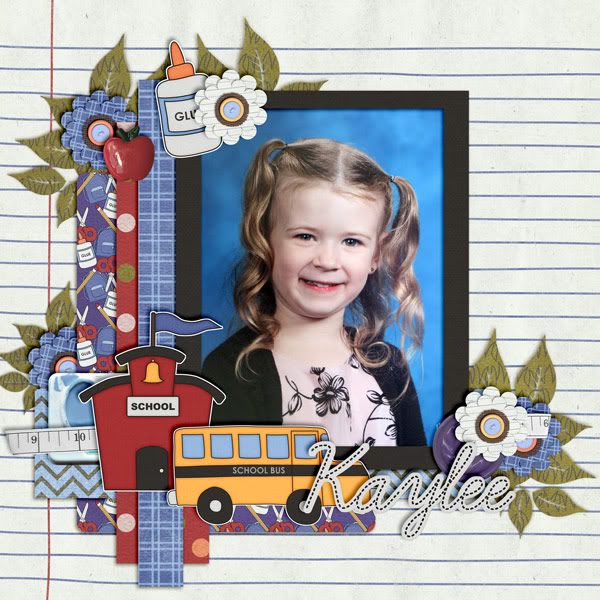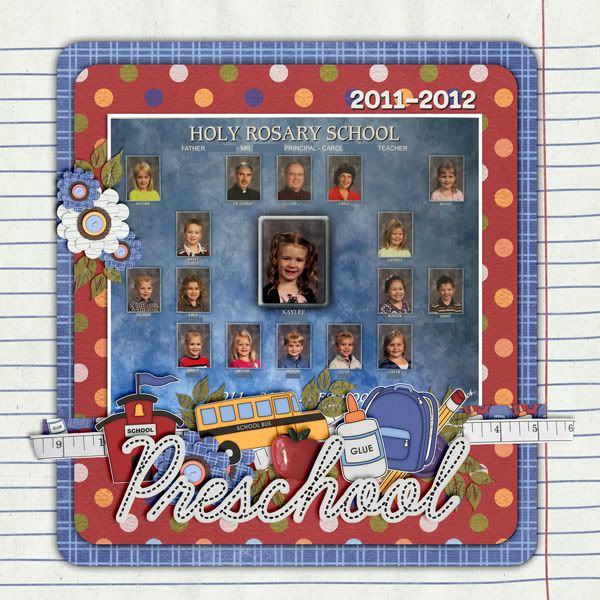 A lovely back-to-school page by Jen E: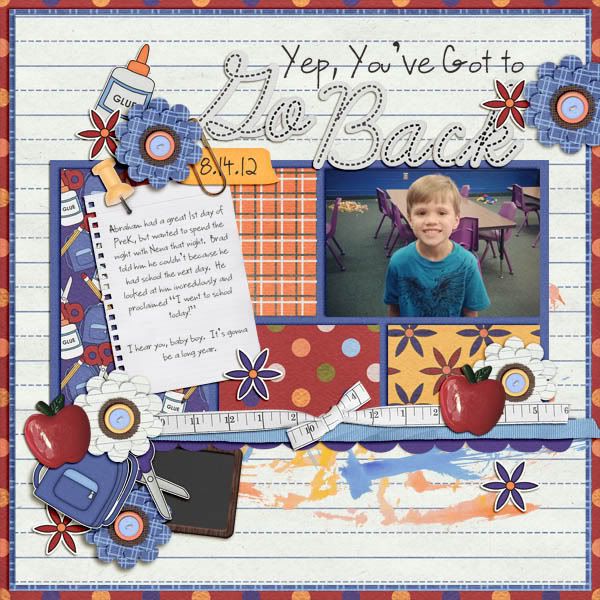 And a declaration of love for school supplies by the Gingerscraps CT member, Judy: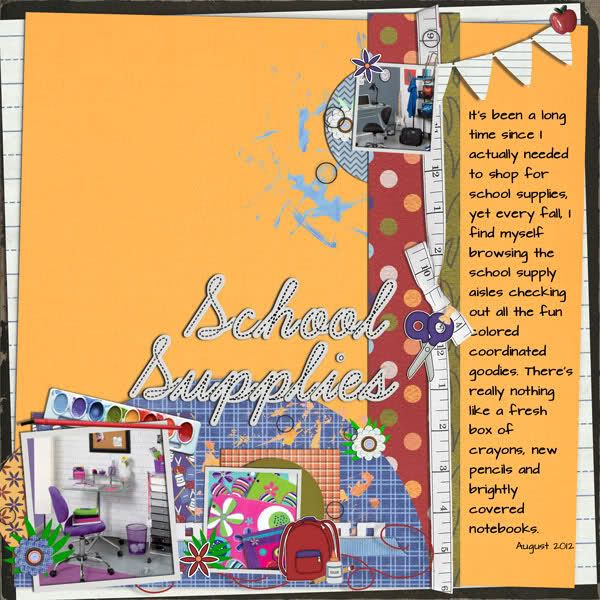 Thanks for looking, I would love to see your layouts with this collection – there is nothing quite as sweet as a school page of our little ones!
xoxo
Can you believe it is August already? Where did July go? Don't tell me summer is half over already?!?!? I guess it's true, time really DOES fly when you're having fun! This is the fun I was having last week: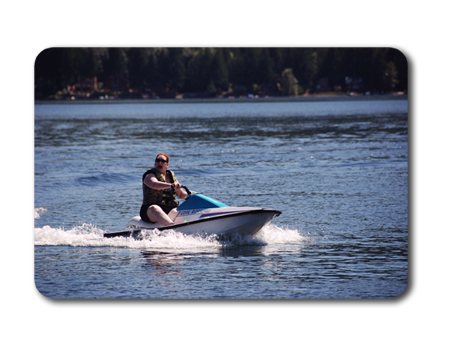 I know I know, not exactly glamorous, but it sure was FUN! This was taken on our annual trip to my parent's lake cabin. Have you taken a road trip vacation yet? It is a long drive for us, but well worth the trip! I have a super special for you this month, my Roadtrip! kit and coordinating packs are all on sale for $1 each this week! This is even cheaper than the BUNDLE price! Snap it up and scrap those summer road trip photos!
Here are a few CT layouts to remind you of the fun layouts with this collection!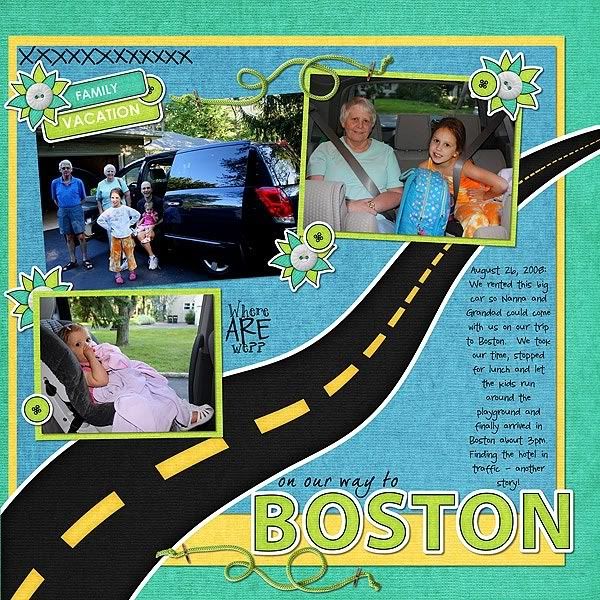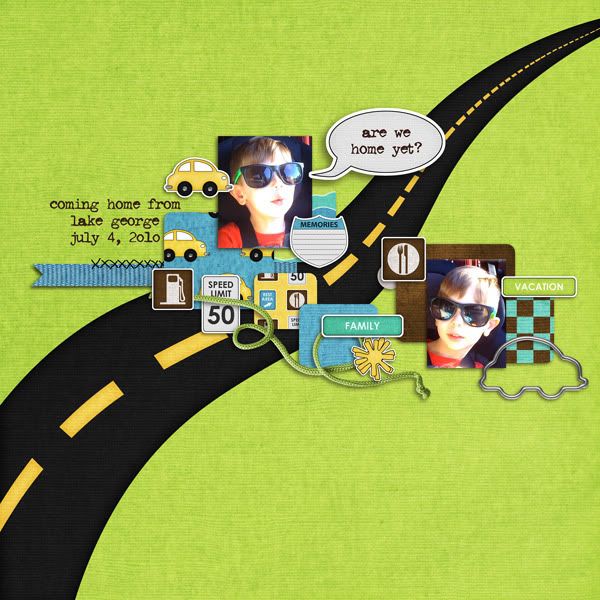 But hurry, the Bake Sale only lasts for a few days!!!
That's right, Gingerscraps is having a special Christmas in July celebration!
Save big on all Christmas related products in the store, including my Christmas themed products:
Find my re-release, Funky Christmas, part of a huge matching Gingerscraps Buffet:
And don't miss the special challenges and games as part of our celebration this week! Go check it out in the forum! I've got a selective coloring technique challenge for you!
Finally, you can get this awesome mini as part of our Gingerscraps Christmas in July Facebook Hop!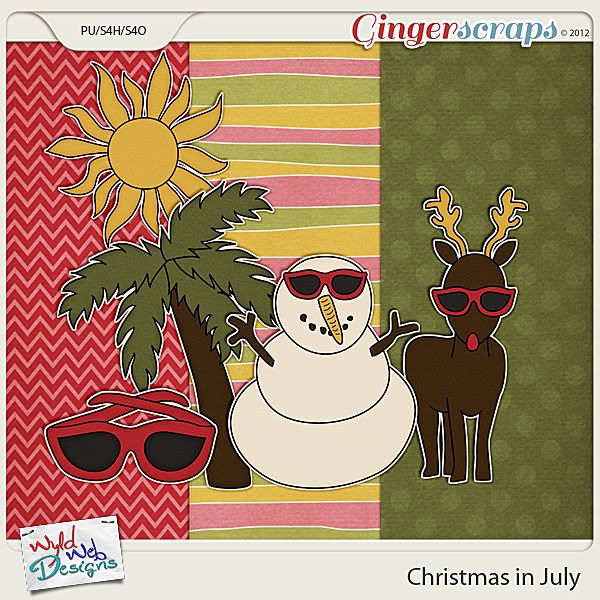 Have a great "Christmas" this week!
xoxo
Hey there digi lovers! A house full of sick kids and a crazy busy job kind of takes a toll on my computer time, I feel like I've hardly been around lately! I've also been working really hard on losing weight, and my hard work is paying off – 12lb so far! Now I just need to get the exercise piece of weight loss going….its hard to be motivated in the cold rainy season!
I have a brand new Valentine-themed kit for you today, inspired by the adorable picture of my daughter with our dog, Jackson, pictured in the preview:
And yes, she is sitting on him. LOL! Poor puppy, he is the most patient thing in the world. Ok, at least with our kids – with us he's a grumpy old man and grumbles at us when we tell him to get off the couch!
I also have a set of coordinating papers:
These are part of Gingerscraps February Buffet – Smorgasbord! It has been one full year since Gingerscraps starting doing their monthly buffets, and to celebrate, the designers have gone back through the past year of color schemes and themes, and added to our collections with anything we might not have had a chance to make back then! I never got a chance to do last February's theme with these lovely pink colors, so this was my contribution! So these two packs coordinate with everything else in the February Chocolate Kisses Buffet! Only $1 for the first five days of the month!
Also to celebrate, Gingerscraps is putting every single previous buffet on sale for $1 too!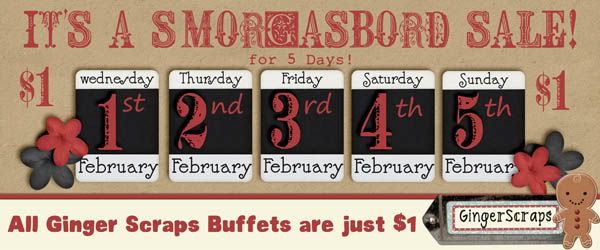 Here are some of my previous buffet contributions, only $1 right now!
All of these, only $1 right now!
Happy scrapping and thanks for looking!
It's Gingerscraps Buffet time again! You know what that means, all you can scrap! And as you know, get it now, because these items are only $1 each for a short time!
This month our Buffet is Who Village, inspired by The Grinch Who Stole Christmas! Here is what I have to show you!!
Get one, get two, heck, get them all! They're only $1!!!
Here's a couple of layouts to inspire you:
It's also the $1 Bake Sale today, I have a few oldies but goodies in the sale this month!
Your little darling princesses will be getting all dressed up for Christmas, and what better kit to scrap their adorable photos than Dressup Darlings!
Next, speaking of holidays, this is last years template set that I created for your holiday layouts, Rockin' the Layouts Vol 3 – Holiday Edition:
…and if we're going to make it all formal and fancy, then you definitely need to pick up these elegant Embossed Frames:
and finally, if you are doing a December Daily project this year, these Journaling Prompts will be a perfect jumpstart to telling your holiday story!
Get these hot deals today!
P.S…..the winner of my blog template challenge in November is MamaCake with this gorgeous layout!
Thanks for playing and email me to receive your prize!
I have another template challenge for December, but this one is at Gingerscraps: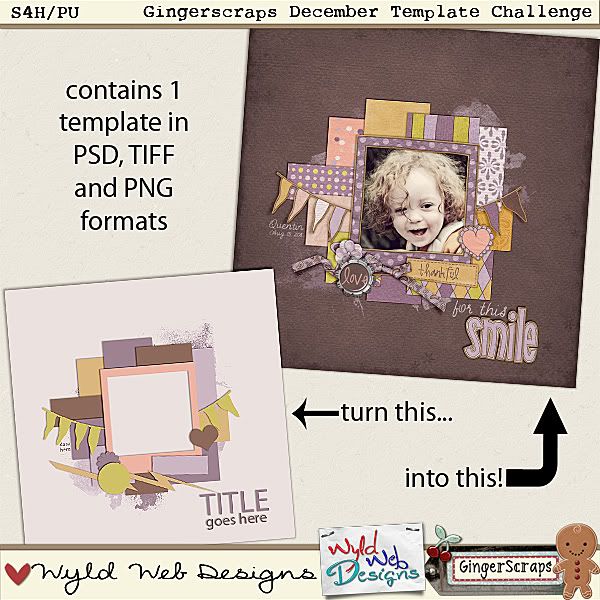 Head to the forums to download and play along with us!
Hope you all have a fantastic December, and I look forward to seeing your layouts in the gallery!
Do you want your layouts to stand out? To shine? To make someone say, wow, that is an amazing idea! Then this template pack will make that happen!
These templates were available free to members of the Log Your Memory site as part of my Guest Designer stay during November, but now you can get them for 50% off this weekend for my BLACK FRIDAY AND CYBER MONDAY SALE!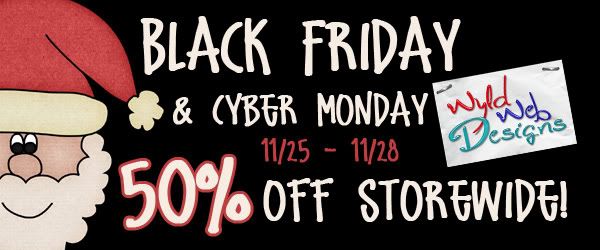 And just because I love you and this is the start of the holiday season, here is a FREE template for you!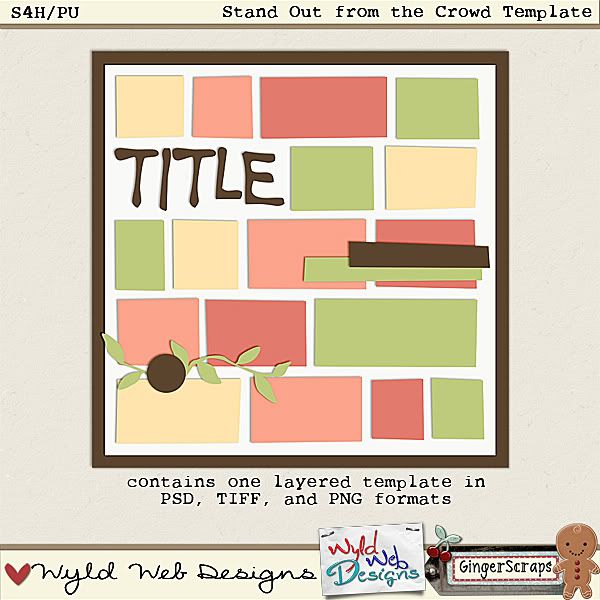 Click HERE or on the image to download.
Please leave some love if you like my work!
As an ADDED bonus, anyone who completes a layout with the free template by November 30th, 2011 at 9pm PST and posts it in the comments here on this post, will be entered to win a $5 coupon to my store!!!
Ok, now make sure you check out the deals in my store, you won't see these prices again for a long time! Have a great Thanksgiving weekend for my friends in the USA and enjoy your shopping! For all my other friends around the world, just plain have a great weekend, and enjoy the shopping too!