Archive for the 'Uncategorized' Category
Gingerscraps is having a $1.00 bake sale with lots of goodies. You can get to it here.  http://store.gingerscraps.net/-1.00-Bake-Sale/
Also Gingerscraps has started a Daily Download. You can get more info here.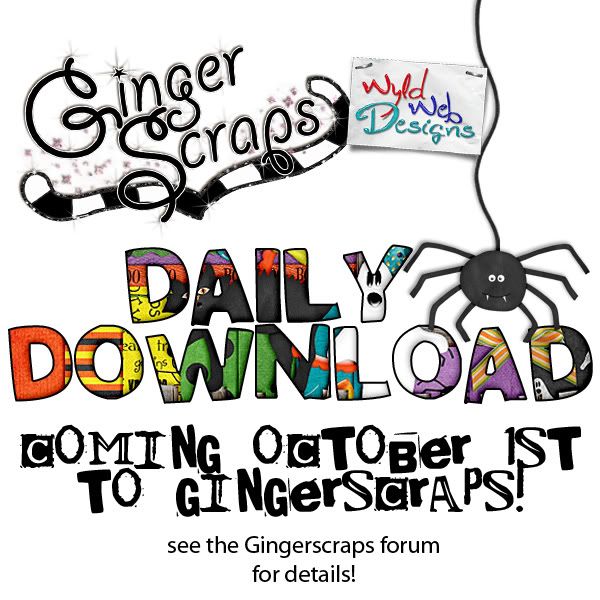 Greetings digi lovers! If you are here for the blog train, it is in the next post, but if you read on, you can get another freebie!
Please go to Brownie Scraps and vote for my mini, "Little Black Dress" and help me win Designer Survivor! Here is the mini you can get for free:
Please go to THIS THREAD to check out the entries, and then click HERE to vote for my mini!
The download links for this mini are in the credits in the gallery, click on the image or HERE to go get it! Thanks for your support!
Misty O'Brien of Misty O'Brien Designs is offering high value coupons to her store for her designs to anyone who donates through her to autism!
Here is her webpage in support of autism: http://www.firstgiving.com/mistyobrien
She will be giving anyone who donates at least $5.00, a $10 gift certificate to her store at Gingerscraps. Bonus: if someone donates $100.00 or more – they will get a 3 month all access pass to her store.
Go check it out, its for an excellent cause!
Well friends, it has been a blast, but the time has come for me to hang up my designer hat and concentrate on my family and the scrapping that was my first love. To celebrate and go out in style, I'm having a massive sale!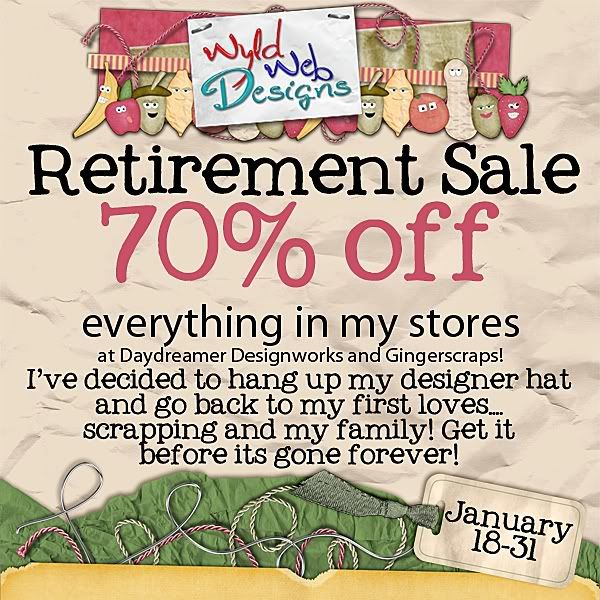 *excludes collabs*
And, if that wasn't a big enough sale, I'm throwing in a grab bag with every purchase of $3.00 or more!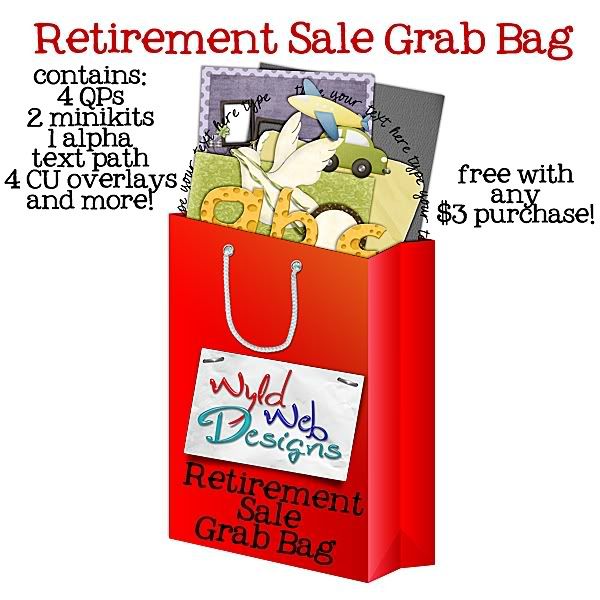 I will be sending the links to you manually after your purchase, so please be patient, and make sure you include a valid email address with your account!
Finally, don't forget that if you make any $4.00 purchase in the Gingerscraps store, you get this fantastic Gingerscraps January Grab Bag for only an additional DOLLAR!


Thank you to all my friends and fans who have supported me over the past year, I am not disappearing, I'll just be scrappin' alongside you
My husband and my friend Jen assured me that I NEED a Facebook Fan Page. So now I have one HERE. The first 5 people to become a fan will win a coupon to my store!!!
I also have a Digi.Scrap.Friends page too. You can find that HERE. Friend me there too. I'm not sure why yet, but I'm sure its important!
I'm fairly computer savvy, but this much social networking is kind of boggling me. I will try to keep up
Someone alerted me to the fact that 4shared has been hacked, so I changed my host to the DDW site. If you were having problems with my portion of the blog train, please try again. Sorry for the trouble. Darn hackers, don't you all have better things to do with your time!?! Get a job! Ok, rant over
Thanks for your patience everyone!
I'm so excited to be a part of this gorgeous new store, Daydream Designworks! Mellisa, the owner, has done a wonderful job of creating a beautiful place for us to share our designs and our scrapbooking talents!
Go take a look at my new store, isn't it so pretty!!!!?!?
I have a lot of my current stuff in there, as well as a new alpha that you haven't seen before!
This hand doodled alpha remind me of the scribbles and doodles I used to make all over my binders in middle school.
I also have this Commercial and Personal Use product, Making Waves template set. I have had it out at Gingerscraps for a few weeks but have been so busy, I forgot to tell you about it!
We also have some amazing guest designers for the month of September:
And the Daydream Designworks team has created this GORGEOUS collaboration for our September kit, Summer's End:
And last but not least, I am hosting the template challenge at DDW, called "I Have a Dream".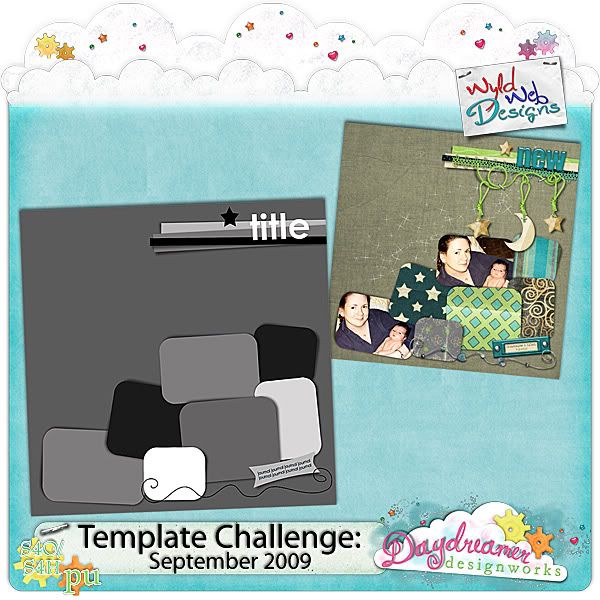 You can download this FREE template in the challenge forum HERE! You will have to register for the forum first….make sure you put WyldWebDesigns down as the person who referred you!